Here are the leaked Discovery challenge loading screens for completing 7 and 8 weeks of challenges.
Maintenance for the v8.30 Fortnite update has begun, and the new update is now available to download. This week's update is larger than 6gb for PC players. Dataminers have already started leaking new content, with the week 7 and week 8 Discovery challenges loading screens leaked first.
This season Epic have released a new set of challenges, the Discovery Challenges, were players need to complete a full set of seven weekly challenges in order to complete a Discovery Challenge, which will unlock a new loading screen. These loading screens contain a clue as to where a hidden object can be found somewhere on the Fortnite map. The hidden objects alternates between a Battle Star and a Banner from week to week.
The Discovery Challenges loading screens for week 7 and 8 have been leaked by FNBRHQ  in the v8.30 update and can be seen below.
Leaked Fortnite Discovery Challenge Loading Screen Week 7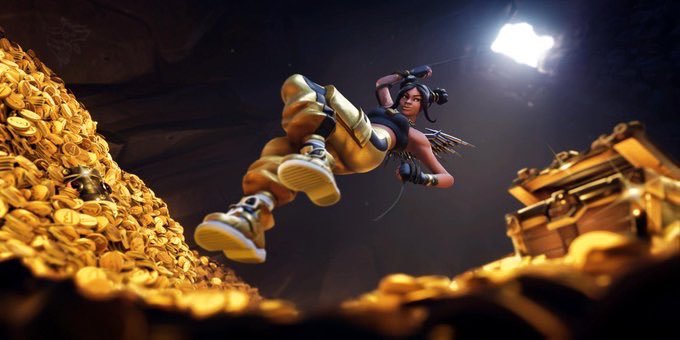 Leaked Fortnite Discovery Challenge Loading Screen Week 8
The week 8 loading screen is yet to be leaked, however, the name "Strength of will" has been leaked. We'll update this post if it's posted later on.
Remember, the hidden objects in these loading screens can only be found once you have unlocked the loading screen yourself and they will then become visible. We will be showing the location of the hidden Battle Star in the week 7 loading screen once the challenges have gone live tomorrow.
Make sure you follow us on Twitter, @Fortnite_BR, and turn website notifications on for all the latest Fortnite news and tips on completing the challenges. 
Want to read more? Check out our latest articles.