The First Fortnite Season 8 teaser was released yesterday and there's been several theories floating around.
Epic Games released the the Fortnite Season 8 teaser image yesterday along with a description which can be seen below.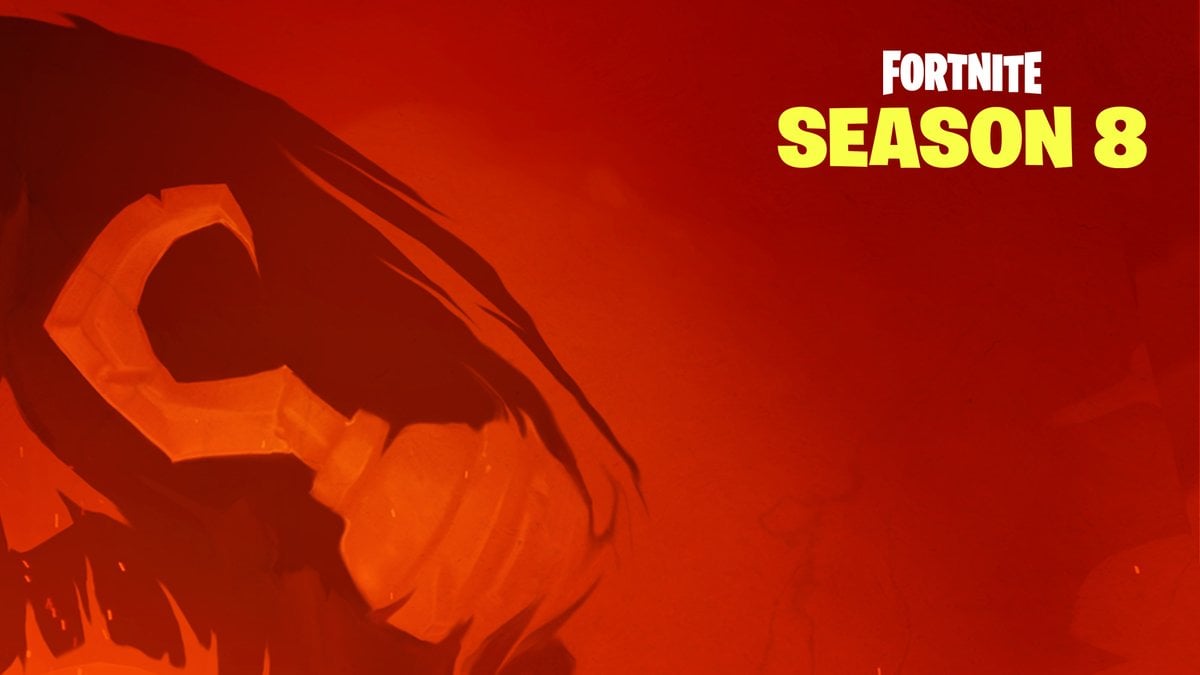 'X' Marks The Spot Treasure abound Loot that has been lost Can always be found. 4 days to Season 8.
Fortnite Season 8 Theories
Since the release of the first teaser, players have been coming up with different theories. The most popular and obvious theory is that Fortnite Season 8 will be pirate themed as a pirate hook can be seen in the teaser image. Other players have been focusing on the description, and one Reddit user believes there may be something warm underneath the map at B4 as snow never settled there.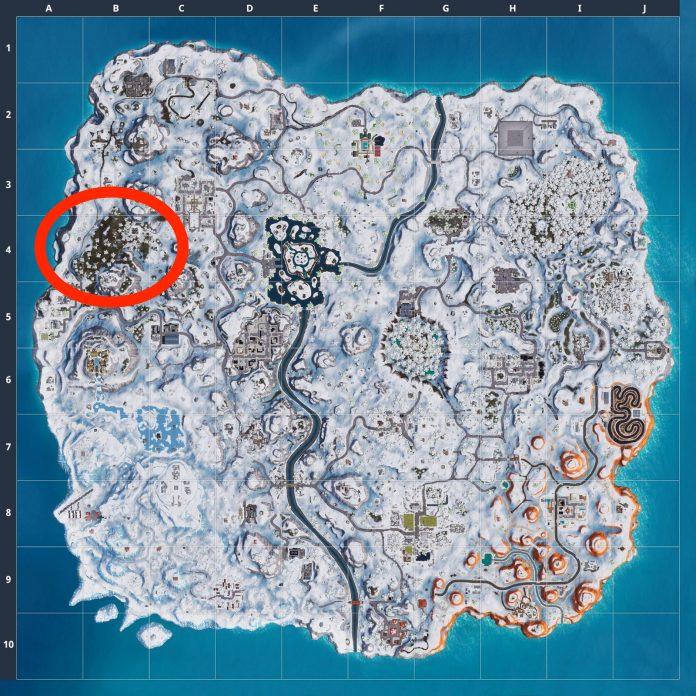 The B4 coordinate was provided by Eric Williamson, design lead at Epic games during an AMA (ask me anything) thread on Reddit.
Popular Fortnite streamer, NickEh30, focused on "Loot that was lost can always be found" part of the teaser description and believes a certain area of the map will bring back all of the weapons/items that are currently in the vault.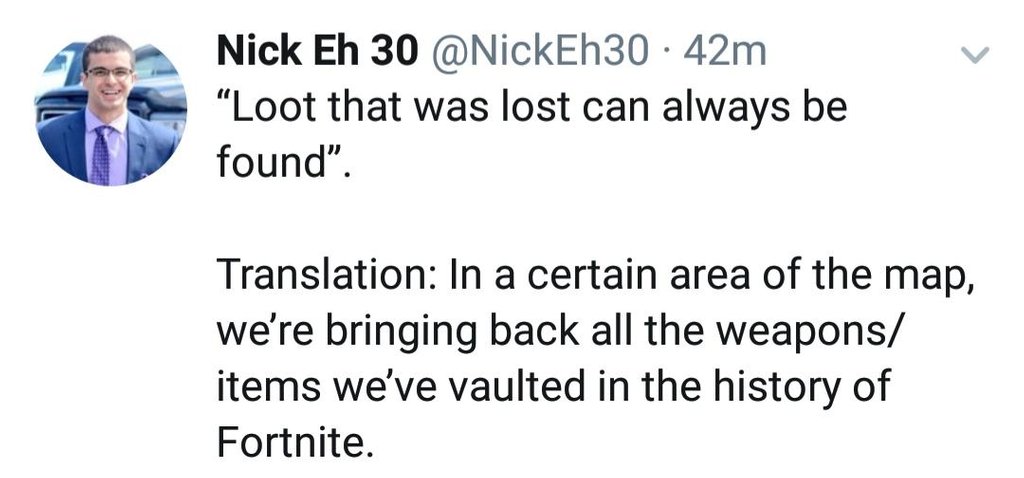 Reddit user, megaforrest, discovered a two month old YouTube comment that predicted Fortnite Season 8 would be pirate/sea monster themed. He also mentioned the grappler item will be changed to an old fashioned throwable hook and rope, and that the iceberg will melt throughout Season 8, and will reveal a creature (octopus, kraken, etc). The theory seems very unlikely as the comment also stated that miniguns and all SMG's will be vaulted. However, he did correctly predict that planes will be vaulted in Season 8, which has been confirmed by Epic Games during the Reddit AMA. The comment also mentioned that snow would slowly be added to the map from the initial amount of snow added from the beginning of the season which is incorrect as the Ice King event covered the entire map in snow in seconds.
It'll be interesting to see the next few teasers that are released to help us give an idea of what exactly Season 8 will hold. Last seasons teasers provided insight into what mobility items we'd be seeing, as the second teaser showed a character on a driftboard, and teaser three teased a zipline and planes.
The second teaser for Season 8 released within an hour, and hopefully it'll provide a little more information on what to expect in the upcoming season.
Featured image via FuryLeaks