It looks like we'll be getting a Fortnite " Dark Legends" pack/bundle soon according to leaks from the v10.20 update.
Epic Games have released several bundles/packs for sale in the Fortnite store. In Season 7, Epic released the Frozen Legends pack followed by the Lava Legends pack in Season 8. Last season, the Shadow Rising pack was released.
All of these packs include three reskinned skins as well as other cosmetics including back blings and pickaxes. Last seasons Shadow Rising pack was leaked in the v9.30 update, but dataminer iFireMonkey has already found information regarding this seasons main cosmetic pack/bundle.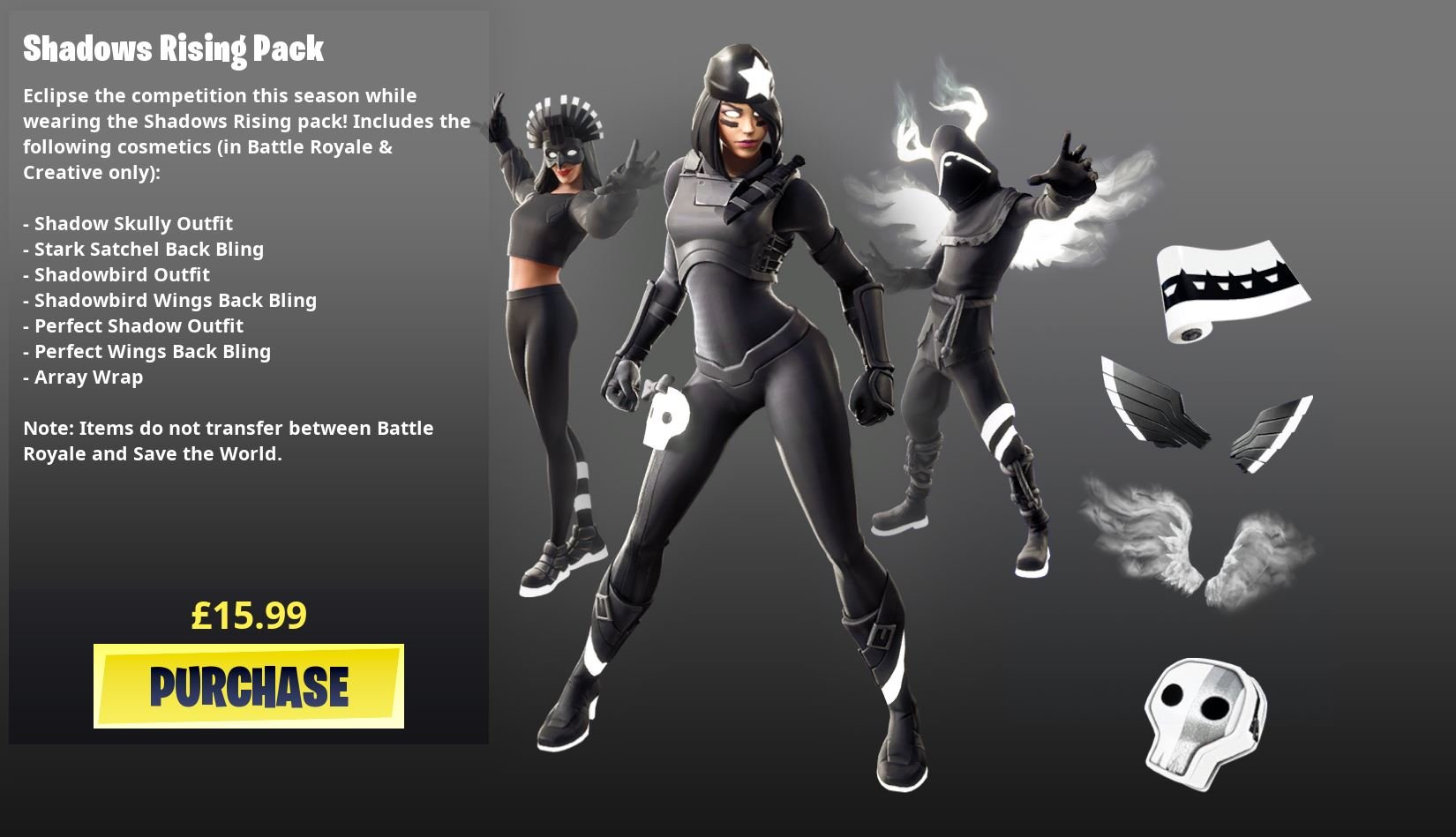 This seasons cosmetic bundle will be called "Dark Legends" and include three skins, one back bling and one pickaxe. There is a chance, however, that new cosmetic names are added in the next patch update, which will likely be v10.30. Although no images for the Dark Legends pack have been leaked, we know the name of the cosmetics.
Fortnite Dark Legends Pack Cosmetic names
Skin names:
Dark Wild Card
Dark Red Knight
Dark Jonesy
Back Bling name:
Pickaxe name:
The previously leaked Legend packs have included three back blings, but as mentioned before, these could be added in the v10.30 update. The name of the pack isn't official, so that could change in the next update. We'll also likely see images of these cosmetics leaked in the update, and a release of the pack will likely follow before the v10.40 update.