Dataminers have leaked the next Fortnite Legends pack/bundle that'll be releasing soon. The pack is called Slurp Legends and contains three skins.
Epic Games have released a few Fortnite legends packs/bundles now with the last release being the Polar Legends pack that was released in December. The pack contained four skins with Epic deciding to add Codename ELF as a skin along with a new minty style for the skin.
In a previous update, dataminers leaked that the new Fortnite legends pack would be called Slurp Legends. However, at the time there was no information as to when it would be released, what skins and other cosmetics would be released, and there were no pack icon images.
In today's update however, dataminers have leaked information about the upcoming Fortnite Slurp Legends pack/bundle along including images of the skins, and descriptions of each skin.
Update: The Slurp Legends Pack is now available.
If you'd like to support us, use code Fortnite-Insider when purchasing Slurp Legends
Fortnite Slurp Legends Pack
The Slurp Legends pack will have three skins which are Slurp Jonesy, Slurp Bandolette, and Slurp Leviathan. There's been no leaks regarding the back blings or pickaxes that'll be available in the pack if there are any at all.
It's possible there won't be any other cosmetics that'll be included in the Fortnite Slurp Legends pack as all three skins in this pack are reactive. When a player wearing one of the Slurp Legends, the head will transform with higher shields.
The skin will go from having a normal head to a slurp, circular looking head. Here's a look at the Slurp Legends Fortnite skins as they are normally: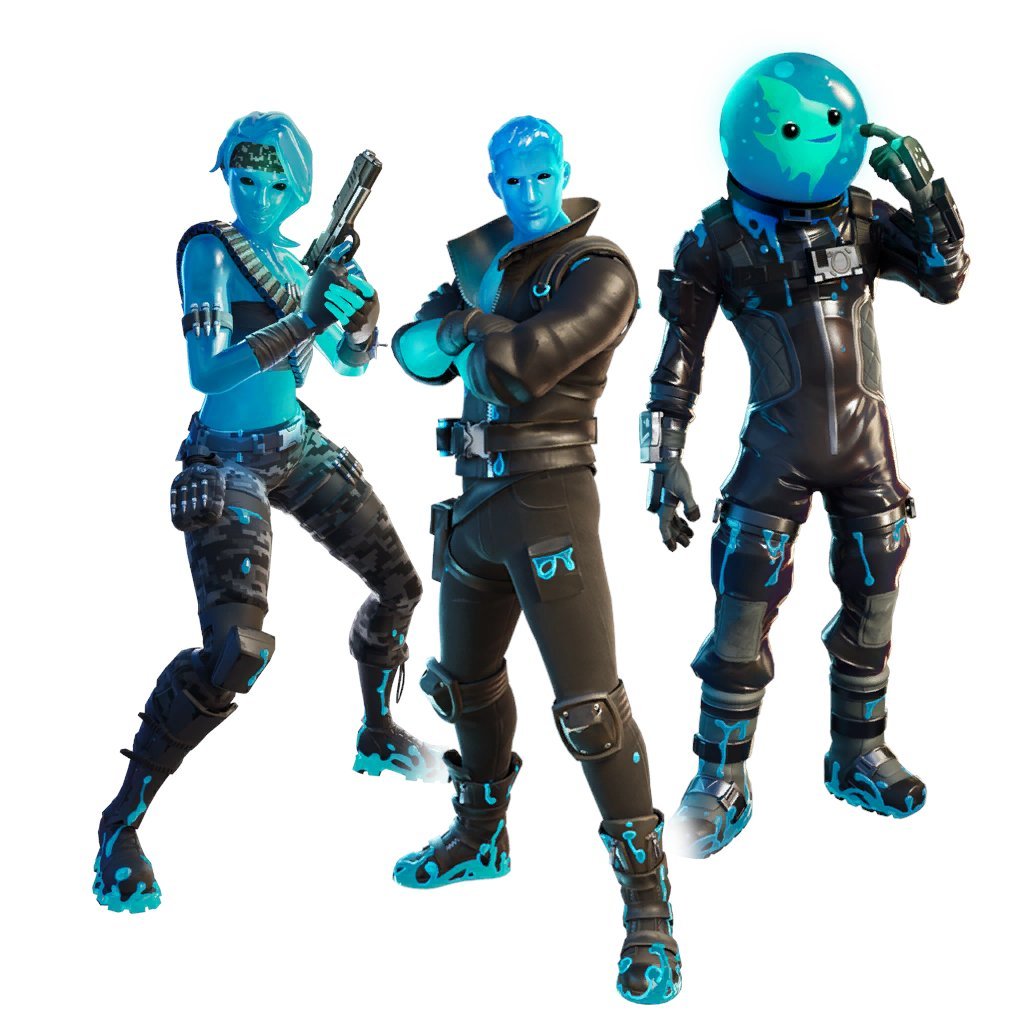 Here's what the Fortnite skins look like once their heads have changed:
Release Date
There's no information as to when the Fortnite Slurp Legends pack will release. As soon as there's a release date, we'll update this section. However, it's likely we'll see the Slurp Legends skin pack available within the next two weeks.
Price
We can guess what the price will be for the Slurp Legends pack based on the pricing of the previous legend packs. Here's the price we can expect for the pack:
$24.99 (USD)
€24.99 (EUR)
£19.99 (GBP)
$37.95 (AUD)