Here is where you will find the Pickaxes for the Sorana Skin in the Chaos Rising Loading Screen.
In almost every season of Fortnite Battle Royale, a free Mystery Skin can be awarded to players who have completed a number of challenges for the season and the way in which to obtain the Skin for this season is simply to find all letters of FORTNITE which have been hidden in the weekly Loading Screens.
Completing eight of the challenges/objectives for the Dive! Mission will unlock the final letter and you can now unlock the Mystery Skin for this season, Sorana. In the past, Epic have had different challenges or special tasks you need to carry out in order to unlock different styles of the Skin but this season, there are challenges where you can find the Back Bling, Pickaxe and Skin Style for Sorana.
This article will show you how and where you will complete the 'Find the Pickaxe hidden in the Chaos Rising Loading Screen while wearing the Sorana Outfit' Challenge. The Back Bling and style locations have been linked at the bottom of the article.
Sorana Pickaxe Hidden in the Chaos Rising Loading Screen Locations
The Chaos Rising Loading Screen is not actually available yet, but thanks to data-miners, it has already been leaked and so we do know the exact location of the Pickaxes. The clue as to where the Pickaxes are located can be seen in the bottom right monitor in the Loading Screen and we have zoomed in to show you the clue closely: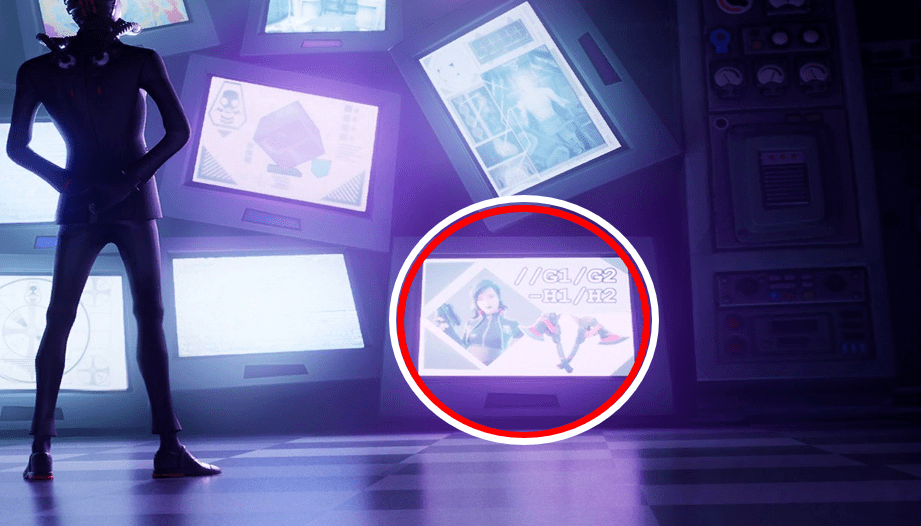 The co-ordinates given for the Pickaxes are G1, G2, H1, H2 and the majority of the times this has been done in the past, the item would be in that exact location, but it is actually located at the bottom of G7 on the map, near the top of the mountain. Here is the exact location of the Party Crashers Pickaxes in-game: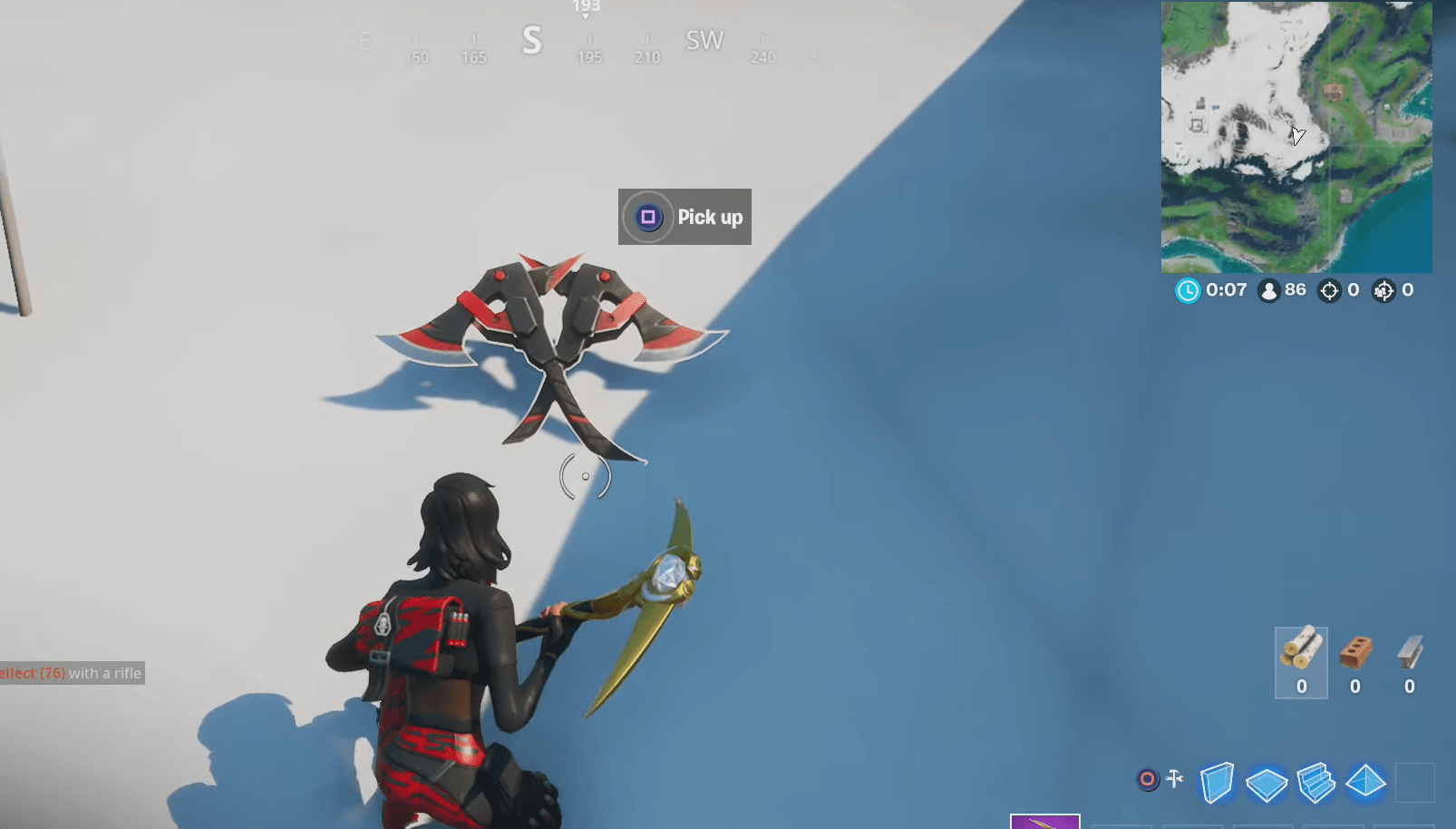 You will need to be wearing the Sorana Skin to be able to see and collect the Pickaxes, so be sure to change your Skin when you are in the Lobby.
You can also collect a Back Bling by going to a specific location on the map and we have created a guide on where you can find it here. You can find the guide for Sorana skin styles HERE.