Epic Games has officially announced the Fortnite Chapter 4 finale live event; The Big Bang. Here's everything you need to know including the date and time.
It's been just under three weeks since the launch of Fortnite OG. We've progressed through the Chapter 1 seasons with the only two remaining seasons, 9 & X, expected to go live this Thursday.
We've known since the season launched that this season would end the chapter with a live event, however, details of the event and when it'll take place were scarce.
With today's new update, data miners leaked some information regarding the live event including when it'll take place and what players can expect.
It's been confirmed that Eminem will be coming to Fortnite and will play a part in the live event. According to leaks, the event will include a concert, but other parts of the live event are yet to be leaked.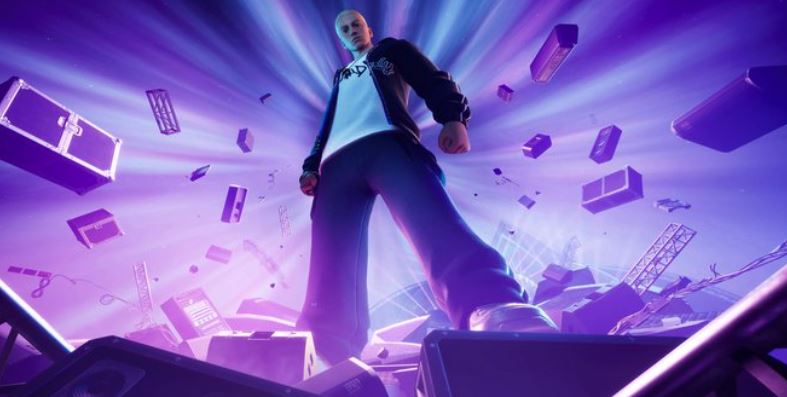 Epic Games have now released a blog post announcing the Fortnite chapter 4 live event including the date and time of the event. Here's everything you need to know.
The Big Bang Fortnite Live Event
The name of this season's Fortnite live event is called "The Big Bang". It's likely that the Season X live event that included the rocket will play a part in the Big Bang Fortnite live event.
HOW TO JOIN THE EVENT
The Big Bang is a Fortnite event starting Saturday, December 2, 2023, at 2 PM ET. The experience will be available in the Battle Royale tile in Discover 30 minutes prior, so you can jump in before the event starts to gear up with any of your cosmetics.
Invite your friends: the event supports parties of up to four players!
Won't be near a dedicated gaming device during the event? The Xbox Cloud Gaming, NVIDIA GeForce NOW, and Amazon Luna services let you play Fortnite via cloud streaming on your computer or mobile device!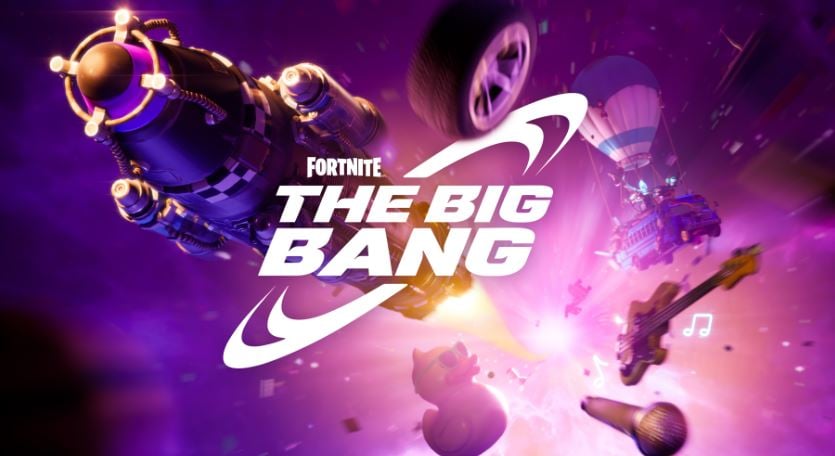 FORTNITE EXPERIENCES: AVAILABILITY AND DOWNTIME
To prepare for The Big Bang, Fortnite experiences made by Epic will be disabled starting 12 PM ET on December 2. Creator-made experiences will remain enabled until downtime for Fortnite v28.00 starts at 11:30 PM ET.
PHOTOSENSITIVITY/SEIZURES WARNING
This event has flashing lights. If you have a history of photosensitivity, seizure, loss of awareness, or other conditions linked to an epileptic condition, consult a doctor before entering.
Even if you do not have a history, you may still experience severe dizziness, seizures, epileptic seizures, or blackouts triggered by lights, flashes, or patterns while participating in this experience. IMMEDIATELY DISCONTINUE if you experience any discomfort.
Fortnite The Big Bang Live Event Time & Date
The Fortnite "The Big Bang" Live event will take place on Saturday, December 2, 2023. It will begin at 2 PM E