The second challenge in now live in Fortnite Battle Royale for the Winterfest Event. Here is the challenge you need to complete and the reward for completing the challenge.
The Winterfest Event went live in Fortnite Battle Royale on 18th December and there is a new challenge that will be released every day for the next 14 days. Completing these challenges will award you with an exclusive cosmetic that can only be earnt by completing these Winterfest Challenges.
The first challenge had two stages to complete and the first stage was to search Holiday Stockings in the Winterfest Cabin. The second stage was to deal damage to opponents with a Snowball Launcher and to complete the challenge, players need to deal 200 damage. Completing this challenge would unlock the Grumbly Night Loading Screen.
It looks like all challenges will have two stages, with the first one being to search the Holiday Stocking in the Winterfest Cabin to unlock the challenge for the day.
FORTNITE WINTERFEST DAY 2 CHALLENGE
The second challenge for the Winterfest Event is now live and players need to complete the following challenge:
Click on the challenge below if you need help completing it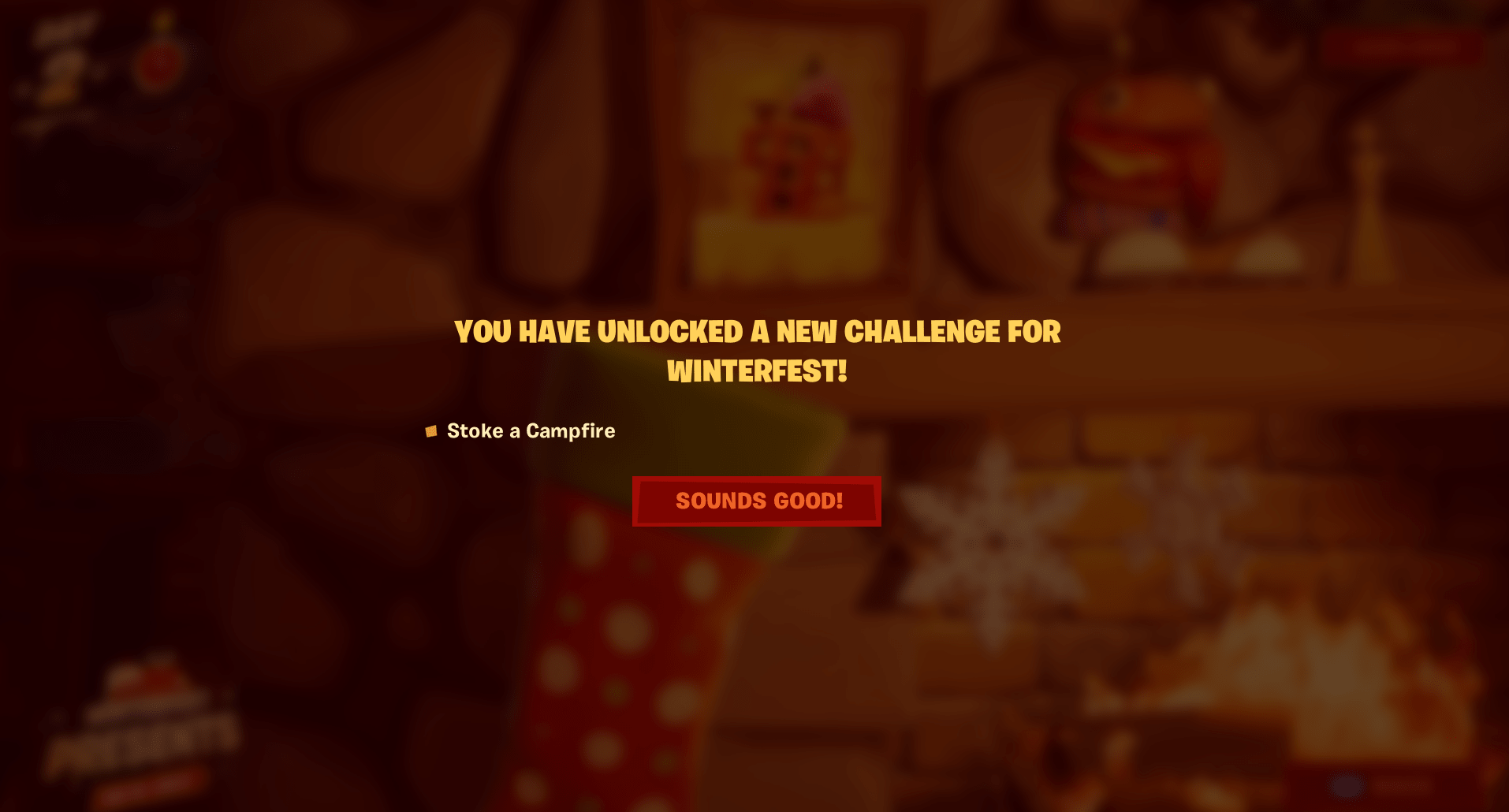 Completing this challenge will unlock an exclusive reward, which can be seen below.
FORTNITE WINTERFEST DAY 2 REWARD
Completing the challenge for Day 2 of the Winterfest Event will unlock a Christmas themed Banner. Here is the Banner that you will unlock: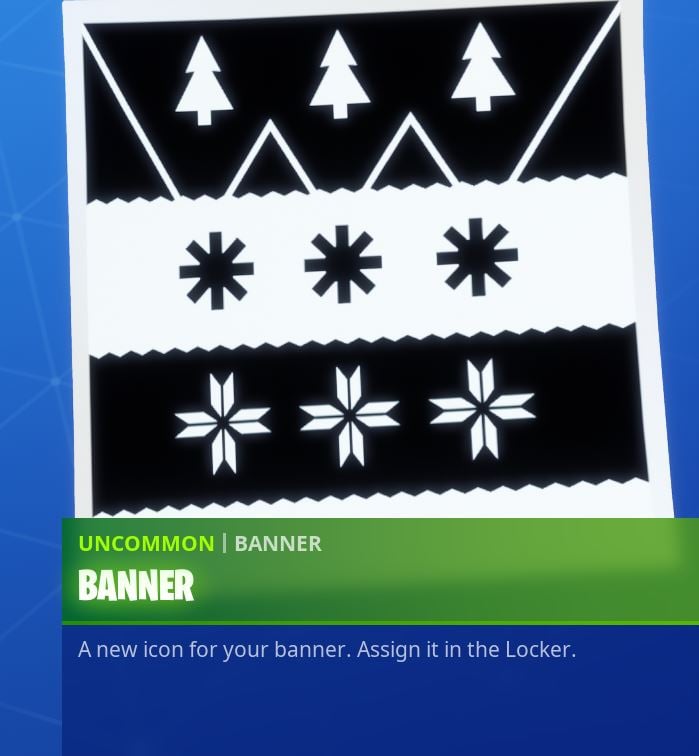 In addition to the rewards for the Winterfest Challenges, there are also presents that you can claim on a daily basis from the Lodge, which can be accessed from the Lobby. You can only claim one present every 24 hours, so make sure you come back every day to get your free rewards. Click here for a list of presents you can get from the Winterfest Event.