A weapon or item will be unvaulted each day during the Fortnite Winterfest event. Here's what's been unvaulted today.
The Fortnite Christmas event has returned. This year, the event is called Winterfest. During the event, a new challenge will be unlocked each day. Upon completing the challenge, players will receive a cosmetic item.
Epic have also introduced a brand new feature whereby players receive a free, dailly present during the event. Players simply need to login, head to Crackshot's cabin, and search around the cabin and open the free present for the day.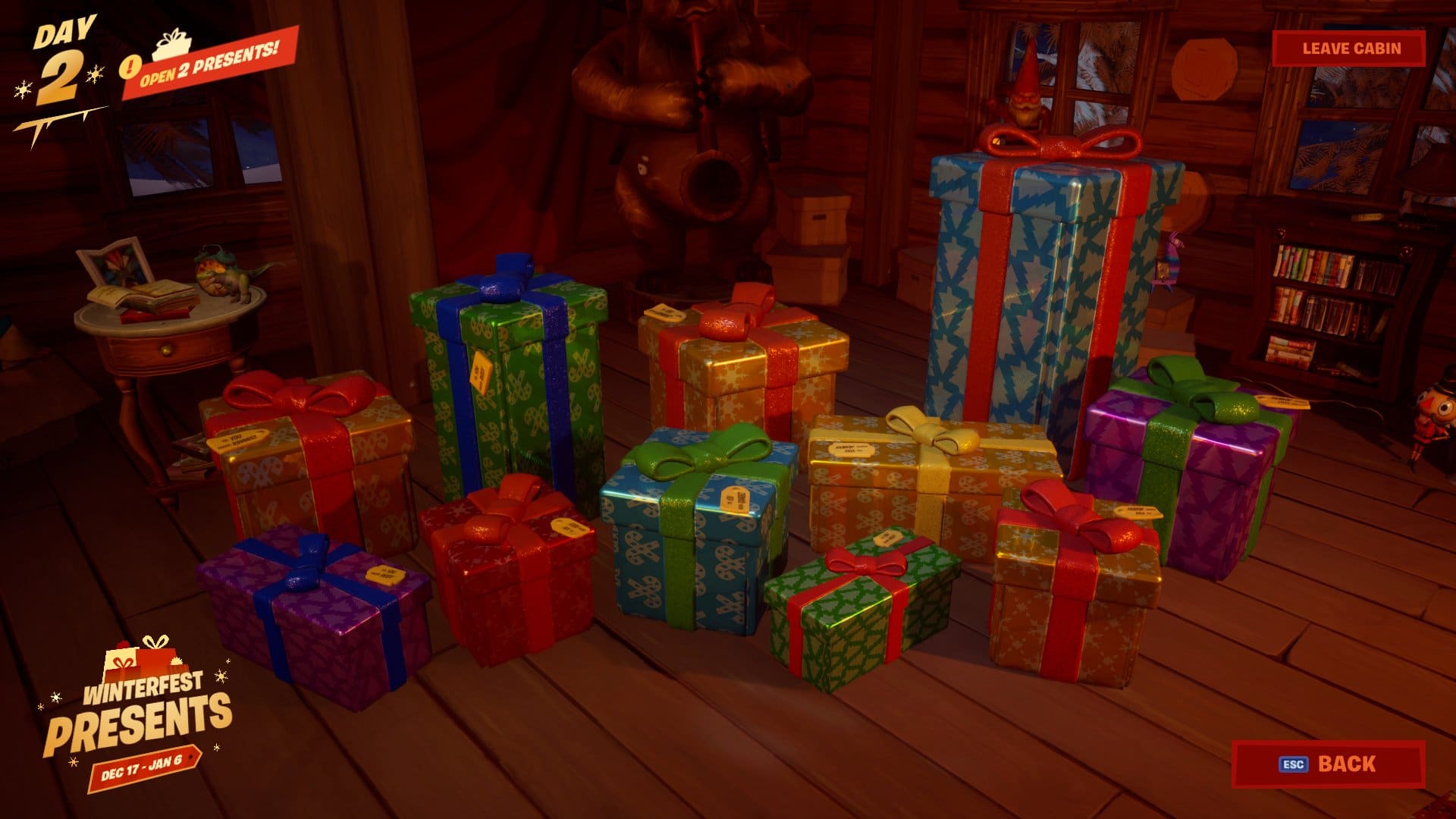 There'll be a new or returning LTM each day during the event. There's no information about which LTM's will be returning during the event, but it'll likely get leaked by dataminers eventually.
Similar to last year's Christmas event, 14 days of Fortnite, Epic will be bringing back an item or weapon that has previously been vaulted. The item or weapon will be available for 24 hours before being replaced by another unvaulted item.
What Item or weapon has been unvaulted today?
Day 1 of Fortnite Winterfest brings back the Double Barrel Shotgun.
The double barrel shotgun is available in two variants, Epic and Legendary. It's a shotgun that deals very high damage at close range, but the disadvantage of using the double barrel shotgun is it's wide pellet spread, slow reload time, and a slow reload time.
The Double Barrel Shotgun was first introduced in Fortnite in the v5.20 update, but was vaulted in the v7.00 update.
Here's a look at the full stats of the Double Barrel Shotgun: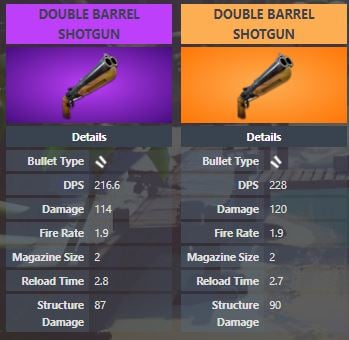 As of writing, there's no information as to whether additional variants of the weapon have been added. In Chapter 2, every weapon in the game has each variant from common to legendary. However, it seems unlikely Epic would add additional variants for a weapon that'll only be available for 24 hours.