One of the challenges for Season 7, Week 9 requires players to complete 2 Timed Trials using the X-4 Stormwing plane. Here are the locations of the timed trials.
The challenges for Season 7, Week 9 are now live and one of the challenges players need to complete is to "Complete timed trials in an X-4 Stormwing Plane". We have highlighted the three timed trial locations on the map below, but you only need to complete two for the challenge:
You will need to find a plane first and then fly to the areas marked above where you will see a blue stopwatch in the air. Fly through it to start the challenge and follow the path of the other rings before the timer runs out to complete the challenge. Here's a map of places in which you can find the X-4 Stormwing Plane: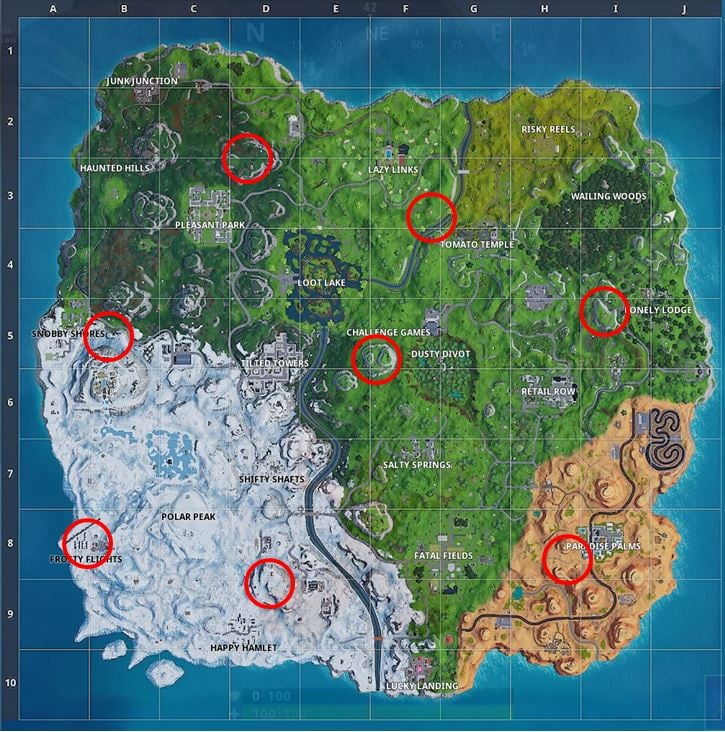 If you are struggling to find the locations of the times trials, you can watch the short video by Games Garage below:
We've seen timed trials challenges in the past, but it is the first trial challenge that involves the X4-Stormwing plane.