Epic Games have confirmed a Boba Fett and Fortnite collaboration will be coming soon.
Epic have released a number of collaborations over the past couple of years. From the first collaboration with Marvel Avengers to what seems like a bi-weekly release of collaboration cosmetics.
We've already seen a Jinx League of Legends skin along with Chapulin Colorado, and most recently, Marvel's Phoenix coming to the game yesterday along with other cosmetics in the set.
Epic also announced the Naruto x Fortnite collaboration after months of rumours and leaks. The skin will be coming to the game in four days time and will likely be one of the best selling collaborations we've seen in Fortnite so far.
A new collaboration has also just been announced on Twitter. Boba Fett x Fortnite. Here's what to expect.
Boba Fett Fortnite Skins Release Date
We've already had a Star Wars x Fortnite collaboration in the past and now we have a Boba Fett Fortnite skin coming to the game. Based on the contents of the tweet, it seems like we'll get two new skins.
We should also see some other cosmetics in the set, but we'll need to wait until the release or when data-miners leak it. Here's an early look at the collaboration skins: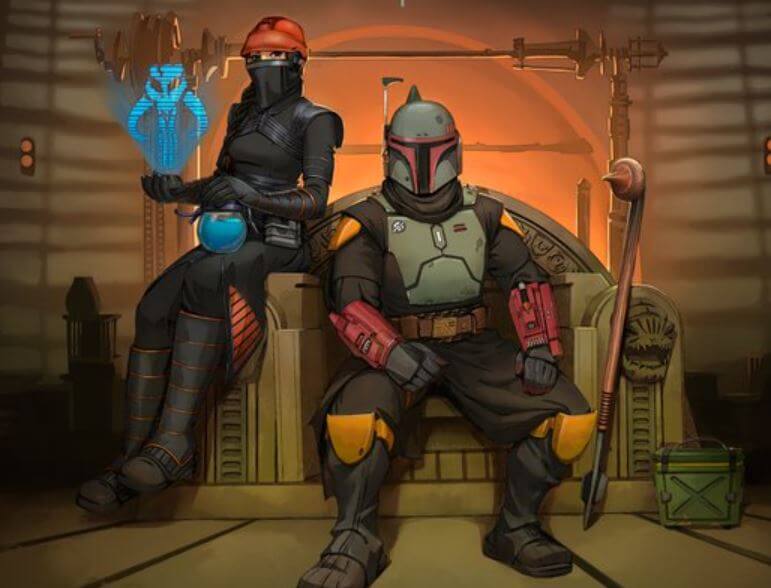 The release date for Boba Fett is December 24, 2021 at 7 PM ET. It's likely we'll see a bundle with all the cosmetics available in the shop along with the choice to purchase each cosmetic individually.
There's a chance we could see Light Sabers added back into the game for this collaborations, but we'll have to wait and see. The skin will release in Chapter 2 Season 9 (or Chapter 3 Season 1) and will likely be the first collaboration of the new season unless there are other collaboration skins in the Battle Pass.