The Travis Scott Astronomical Event smashes previous records of concurrent players in the game for any previous event in Fortnite.
Epic Games are known for holding impressive in-game live events in Fortnite for its player base to enjoy, with the first event being The Blast off Event back in June 2018. Since then, Epic have partnered with many different organizations and artists to host more events.
The first live in-game concert to take place in Fortnite was the Marshmello Event in February 2019 that took place at Pleasant Park. This concert broke previous record and had over 10 million players watching but looks like this record has just been broken by Travis Scott's Astronomical Show.
Fortnite Travis Scott's Astronomical Event
Epic had announced that the event would be taking place a week in advance and unlike other events, this event will be showing at five different times so players all over the world can witness the show themselves.
The first show had over 12.3 million concurrent players in the game to witness the event live, but this does not take the people watching streamers in the event into account. Rod Slasher Breslau reports that there were about 1.7M+ on YouTube and 1.2M+ on Twitch watching the Astronomical Show.
This was no doubt the most successful live event in Fortnite and it remains to be seen if this can ever be outdone. You can see the full footage of the event in the video below:
As the first show ended, Travis Scott tweeted, "HONESTLY TODAY WAS ONE OF THE MOST INSPIRING DAYS. LOVE EVERY SINGLE ONE OF U GUYS. AND I KNOW TIMES ARE WEIRD FOR US. BUT FOR ONE MOMENT TO BE ABLE TO HAVE THE RAGERS TO RAGE WHERE EVER YOU ARE IS AMAZING. LOVE U GUYS WITH ALL MY BODY. !!!!! GANG"
https://twitter.com/trvisXX/status/1253520274269429761
Travis Scott's Fortnite Event Times
If you missed the event, don't worry as there are still four more shows to take place and the timings can be seen below:
24th April – EU & ME – 10am EDT / 3pm BST / 7am PT
25th April – Asia & Oceania – 12am EDT / 5am BST / 9pm PT
(24th April) 25th April – EU & ME – 11am EDT / 4pm BST / 8am PT
25th April – The Americas – 6pm EDT / 11pm BST / 3pm PT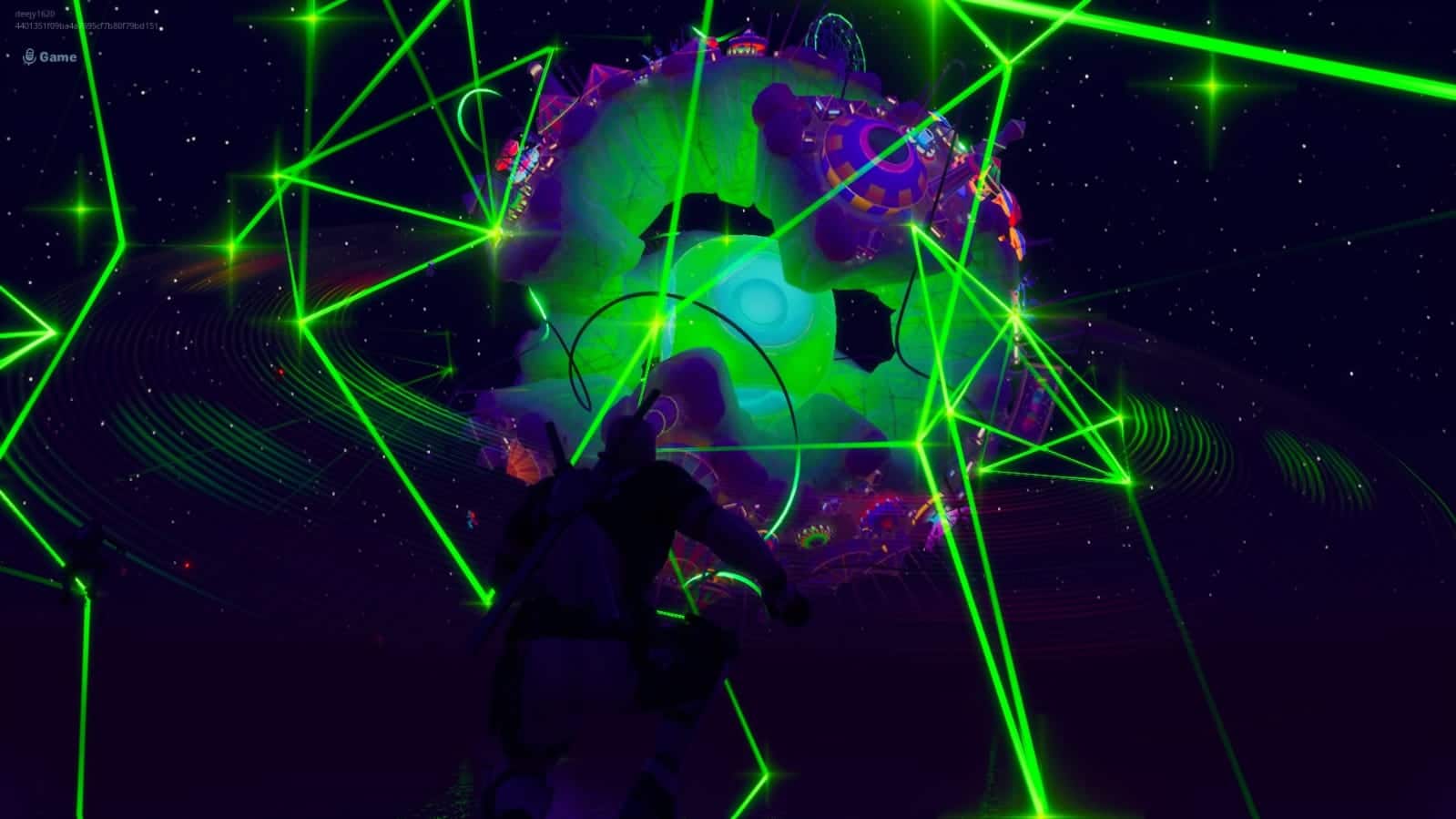 You are able to get into the playlist game upto half an hour before the event starts so make sure you queue in early to get in. This is an event you do not want to miss!