Fortnitemares is an event that began on 24th October and came with challenges seperated into different parts. Part 1 was available on the first day of the Fortnitemares, and part 2 of the challenges have now been released.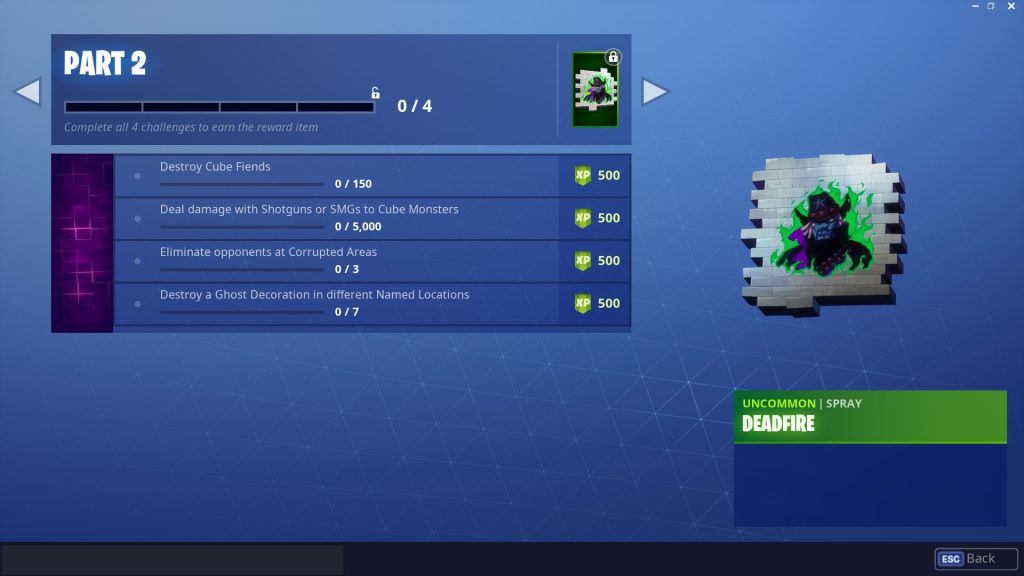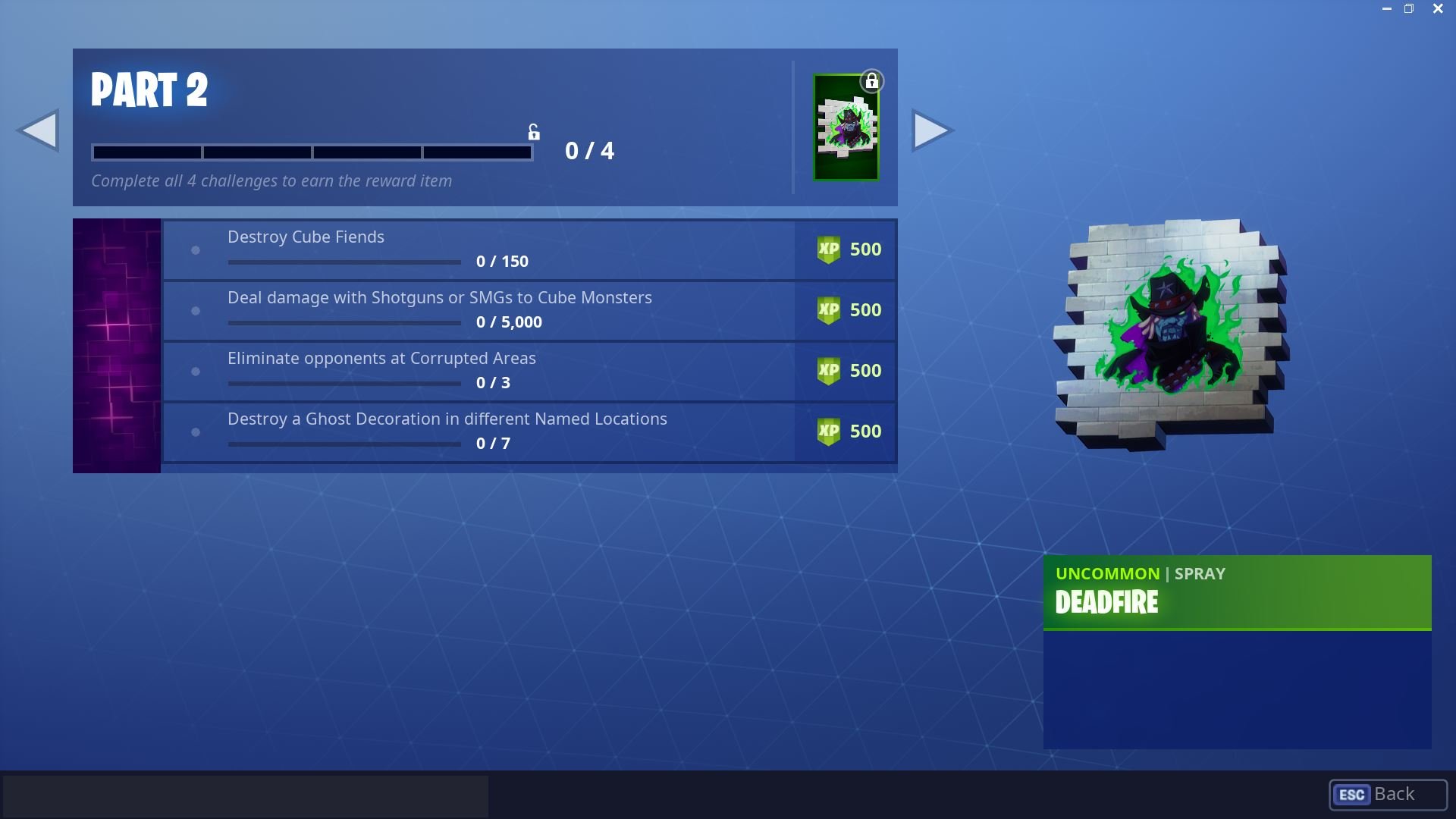 Destroy Cube Fiends (150)
Deal damage with shotguns or SMGs to Cube Monsters (5,000)
Eliminate opponents at Corrupted Areas (3)
Destroy a Ghost Decoration in different Named Locations (7)
If you still need to complete the challenges for part 1, here's a cheat sheet created by The Squating Dog to help you complete them faster.