Here's the Fortnite Freaky Flights Creative Code to complete the new cosmic summer quests.
Epic Games announced the Cosmic summer Fortnite event with an invitation tweet. On Tuesday, Epic released the first major update for chapter 2 season 7, v17.10. During server downtime, data-miners leaked all the challenges and rewards for the event.
Each challenge needs to be completed in a Fortnite creative map code and each challenge provides players with season 7 xp and a cosmetic reward. So far, we've had challenges for the Bio's Zone Wars and Pro 100 creative maps.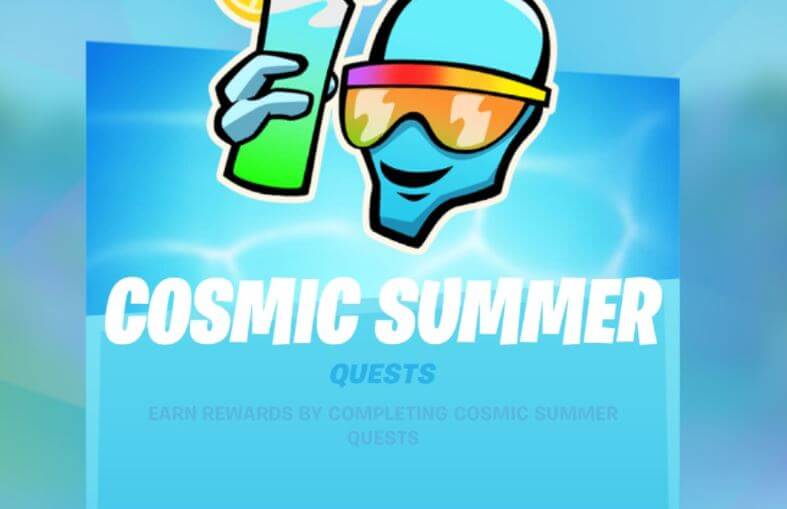 Earlier today, the third set of challenges for Cosmic summer went live. These challenges need to be completed in the Freaky Flights creative map. Here's the challenges along with the creative map code so you can jump in and get your challenges completed.
Freaky Flights Fortnite challenges
There are three Fortnite Freaky Flights challenges which you can see below:
Travel 5000 meters in X-4 Stormwings in Freaky Flights (5000)
Spend coins to buy items at the vending machine in Freaky Flights (50)
Eliminate players while in a X-4 Stormwing in Freaky Flights (25)
What is the Freaky Flights Fortnite Creative Map Code?
In order to complete the challenges, you'll need to do them in the Freaky Flights map. The code for the map is: 1234-7609-6108.
In order to enter the code, head to "creative" in the playlist options, select "island code" and enter in the code above. Once you've done that, simply launch the game in order to enter the Freaky Flights map.
Two of the challenges will reward you with 20,000 season 7 XP and one will provide 30,000 XP. The spend coins challenge will provide players with the Ka-Bang! wrap which you can check out below: