Epic showed us a glimpe of the grappler item yesterday that'll be coming to Fortnite Battle Royale tommorrow, and the in-game news feed has been updated to confirm the imminent arrival of the item.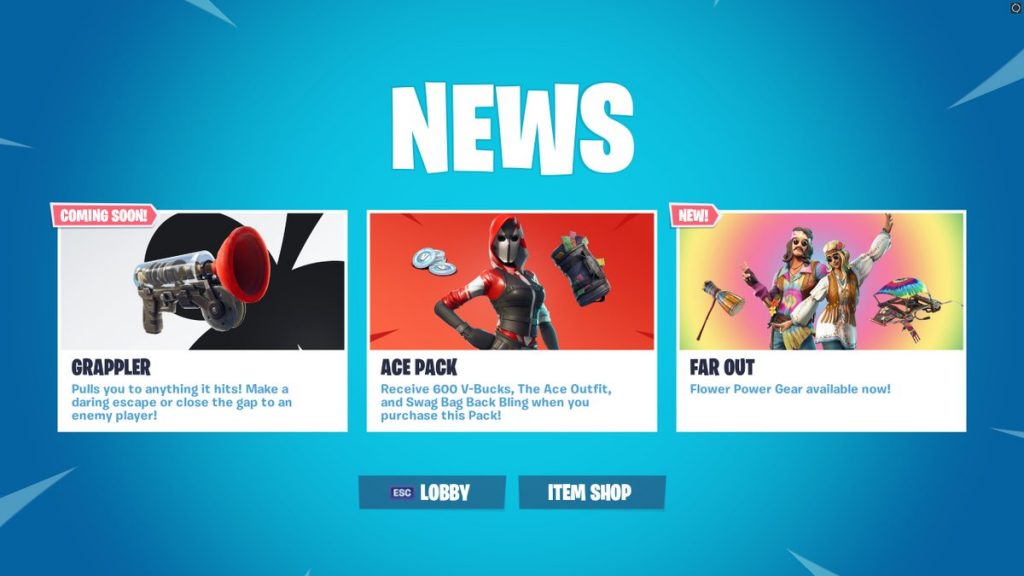 The description of the item reads:
"Pulls you to anything it hits! Make a daring escape or close the gap to an enemy player!"
The item will be coming in v5.4.0 although there has been no word from Epic as to when the update will be dropping. We usually see updates on Tuesday, however we may see the update on Wednesday or Thursday instead.