Here's a look at the newly leaked Graveyard Drift Fortnite Quest skin pack.
In every major Fortnite update, Epic Games add in new files that will include new quests, items, and weapons. A new update went live today, v18.20, and we have some new cosmetics that were leaked.
One of the leaks was for a new pack for Graveyard Drift. This was accidentally leaked last week when it appeared in the Epic Games store showcasing the cosmetics you'll get in the pack, the price, and a description.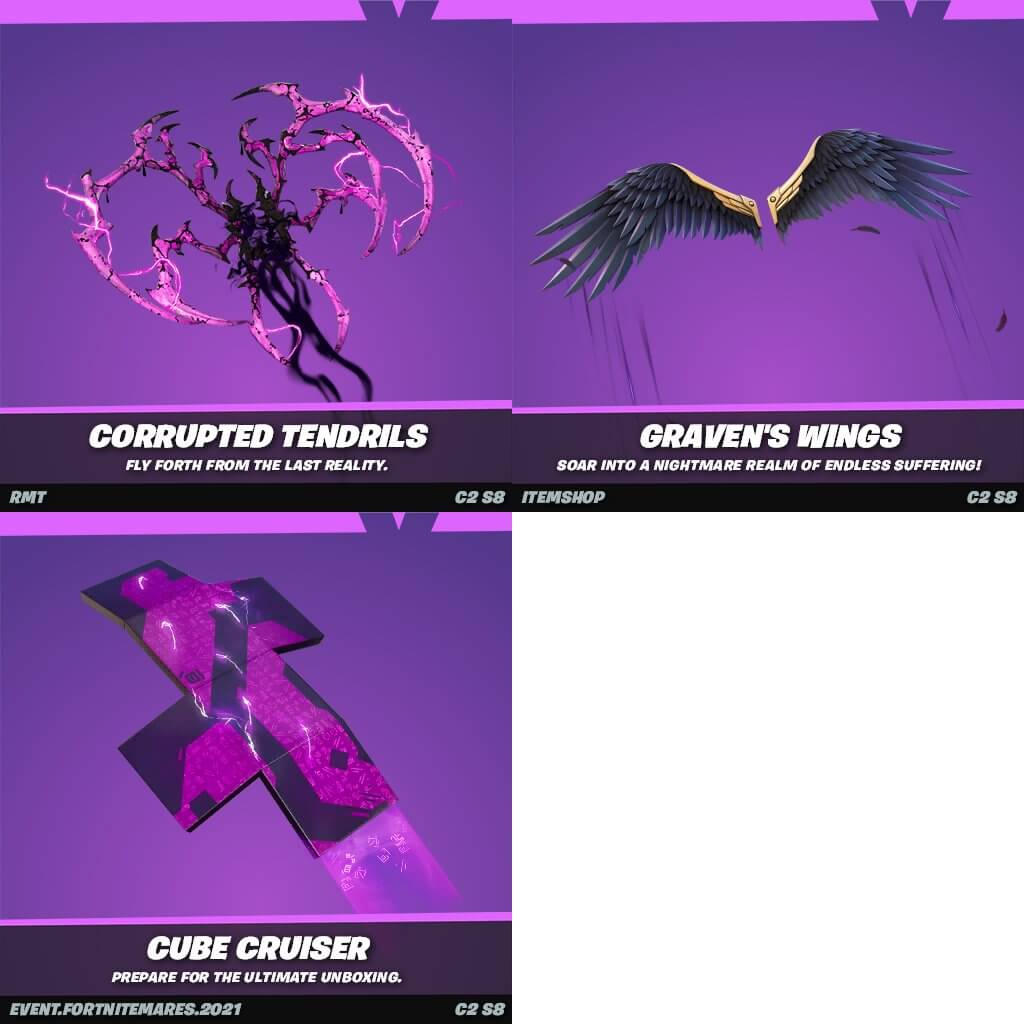 Players tried purchasing the new quest pack but the payment failed and players weren't provided with the pack. Epic then removed the pack from the store and it the pack along with the cosmetics were added to files in today's v18.20 update.
Fortnite Graveyard Driftwalker Pack Cosmetics
The pack includes the following cosmetics:
Driftwalker skin with Stealth and Regal Driftwalker skin styles.
Broken Fractal Wings Back Bling
Corrupted Rift Edges Pickaxe
Corrupted Tendrils Glider
Quests
Players can earn up to 2,000 V-Bucks from the Graveyard pack. Players need to complete uncommon or rare quests multiple times in order to obtain all of the free V-Bucks. Once six uncommon or rarer quests are completed, players will receive 100 V-Bucks, 200 for completing 12, 300 for 18, 400 for 24, and 500 for 30.
Price & Release Date
The quest pack will be available to purchase from the item shop but you'll need to purchase it using real money instead of V-Bucks. It'll cost players $15.99. It's definitely good value for money considering you'll get four cosmetics with different Driftwalker skin styles along with 2,000 V-Bucks.
According to data-miners, the set will release on Monday, October 18th when the shop resets.