Wondering how many people play Fortnite? Here's a look at the data we have available to us.
Epic Games released Fortnite Chapter 2 Season 1 on October 15th. After more than two years since the popular Battle Royale game mode released, Epic decided to finally introduce a brand new map into the game, getting rid of the old map with no option to rotate the maps like we see in other games.
The new chapter and season has been well received by the large majority of players for a numbers of reasons. The main reason is the new map. After more than two years of the first map, players were getting sick and tired of constantly dropping out of the battle bus on the same map regardless of how much Epic tried to change it on a weekly basis.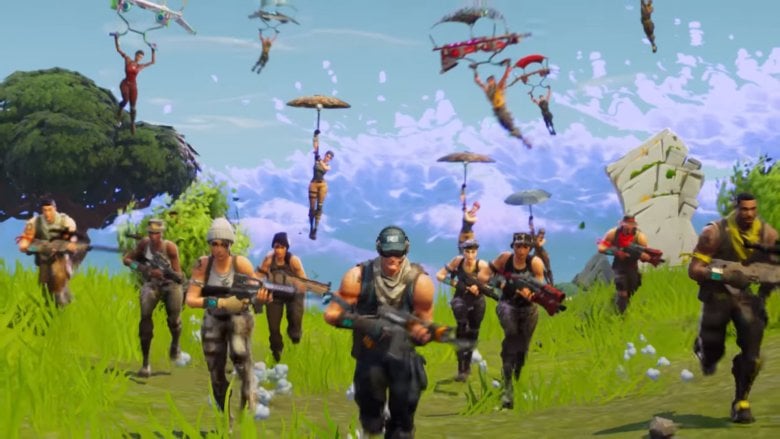 Players are also happy with the current meta after Epic vaulted a large number of weapons and items. The only complaint regarding the beta from some players is the lack of mobility items and there have been calls to bring the launch pad back into the game.
There's also much less of a grind to level up this season. When the new chapter and season first launched, players were unhappy with how long it was taking to level up, with many conducting their own research to come to the conclusion that it takes far longer to level up this season than any other season.
Epic rectified this by increasing the overall XP players gain from in-game actions such as eliminating players, reaching a new storm circle, gettings assists, and more. The XP gained for each challenge went from 14,000 XP to 52,000 XP and now Fortnite really is less grind and more fun.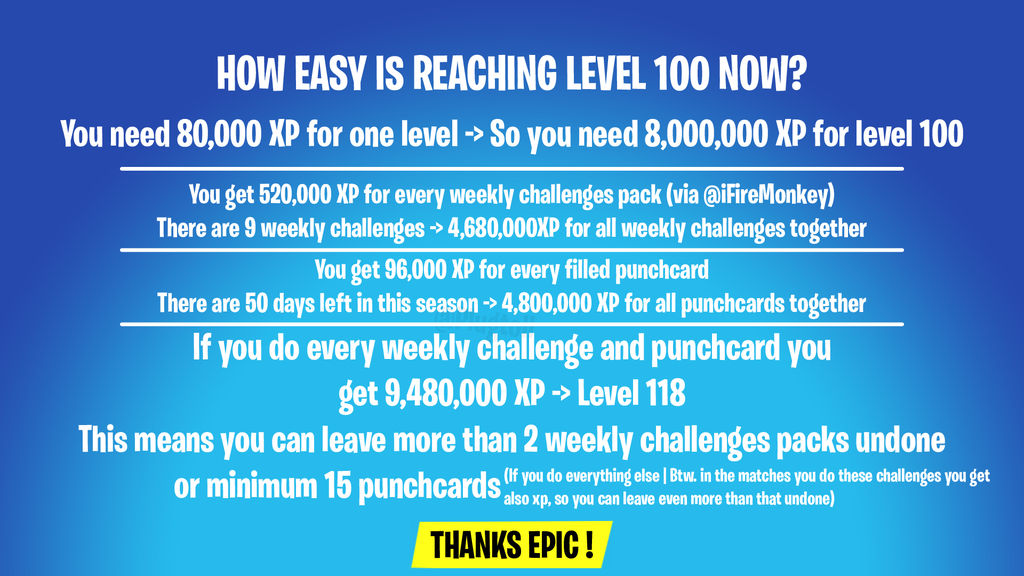 There's currently hundreds of millions registered accounts for Fortnite Battle Royale, and it appears as though the player base numbers are quite healthy. So read on if you want to know how many people play Fortnite based on the data we have available to us.
How many people play Fortnite?
How many people play Fortnite? 250 million people. The latest data we have available to us is from Statista which states that as of March 2019, there are 250 million registered players for Fortnite. The data before that shows there were 200 million players in November 2018. From the data for the two months, I think it's safe to assume that there are currently a total of 300 million or more registered people playing Fortnite.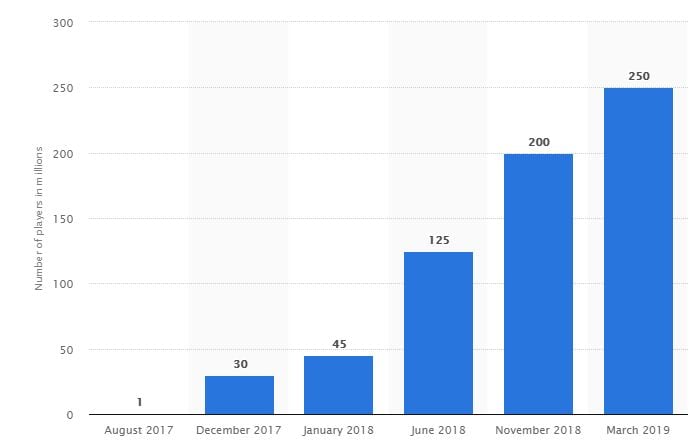 Concurrent Players
According to Epic Games Korea, there were 8.3 million concurrent players worldwide in November 2018, a number which was confirmed by VG247, twice.
The only other data we have regarding the concurrent players is for the in-game live Marshmello concert event that took place on February 2nd, 2019. There was an astonishing 10.8 million concurrent players that participated in the event.
The latest figures we can use to see the popularity of Fortnite and how many players could be playing in Chapter 2 is the Fortnite 'The End' event. Epic haven't yet revealed how many concurrent players there were playing Fortnite during the event, but we know that it was the most watched gaming event in history for western audiences.
According to esports consulstant Rod Breslau 'Slasher', there were 4.5 million viewers watching the event on YouTube, 1.5 million on Twitch, and 1 million on Twitter. With a large number of the player base happy with Fortnite Chapter 2, it's not far-fetched to assume there's a healthy number of people playing Fortnite right now.
Once thing we know for sure is Fortnite won't be going anywhere anytime soon!