Here's how to get and what are Battle Stars in Fortnite chapter 2 season 7.
Fortnite chapter 2 season 7 has launched with a bang. We have a Rick & Morty x Fortnite collaboration in the Battle Pass and we'll be able to unlock the DC Superman skin in week 9 along with other cosmetics and a shadow skin style.
The Fortnite season 7 is different from previous seasons. Battle Stars have been reintroduced into Fortnite, but there's still a leveling system. Although different, some players are already confused as to how exactly the Battle Pass and the Fortnite Battle Stars work with the leveling system.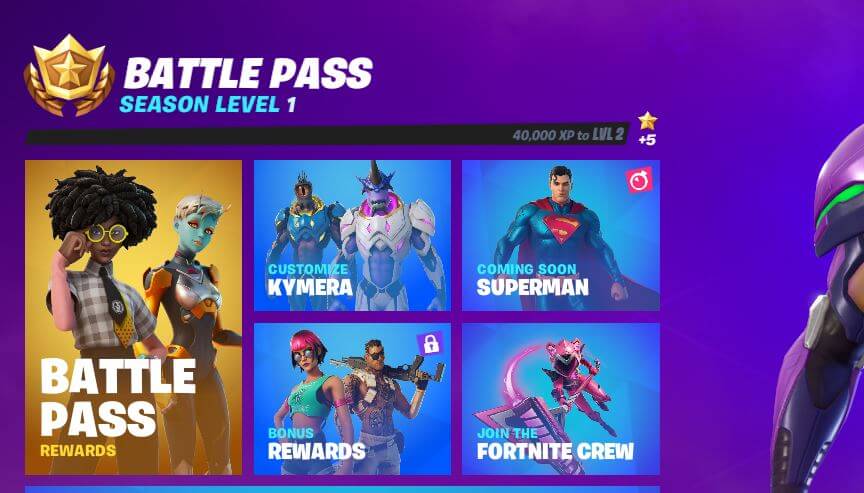 Here's everything you need to know about the Battle Pass and Battle Stars in Fortnite season 7.
What are Battle Stars In Fortnite
If you're wondering how to get Battle Stars and what they are in Fortnite, it's actually straightforward. Each time you level up in season 7, you'll get Battle Stars. You can see your total level and how much XP you need to get to the next level in the battle pass page.
You get a total of five Fortnite Battle Stars. In order to purchase the cosmetics you want using Battle Stars, you'll need to unlock the pages. In order to unlock the pages, you usually have to claim a certain number of rewards in total from the season 7 battle pass. For example, in order to unlock anything from the second page of the battle pass using battle stars, you'll need to unlock four cosmetics from the first page or hit a certain level.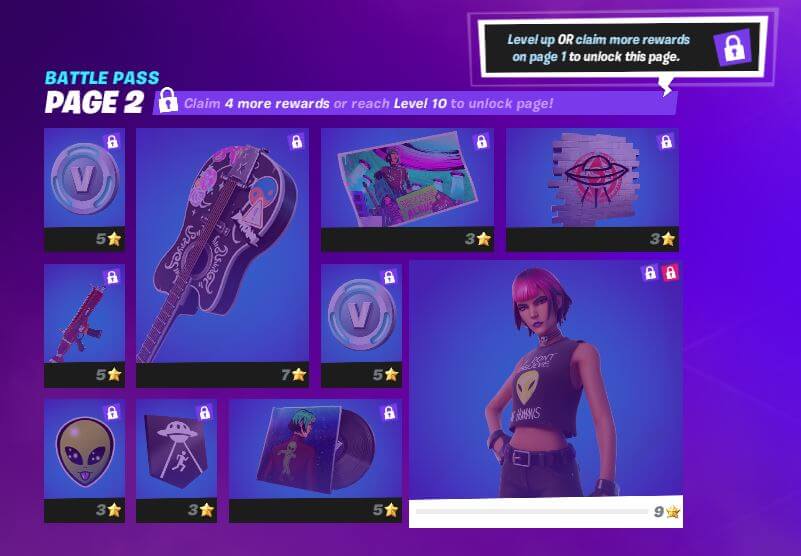 In this case, you'll need to hit level 10 or higher to unlock the second page. Skins in the battle pass will require you to purchase all of the other cosmetics before you can unlock the skin on that page. For example, you can unlock the Rick & Morty skin until you unlock all the other cosmetics on that page.
There's bonus rewards this season which have their own requirements. To get the Beachcomber Sunny skin style, you'll need to claim all the rewards from the battle pass an then purchase the skin style with 20 battle stars.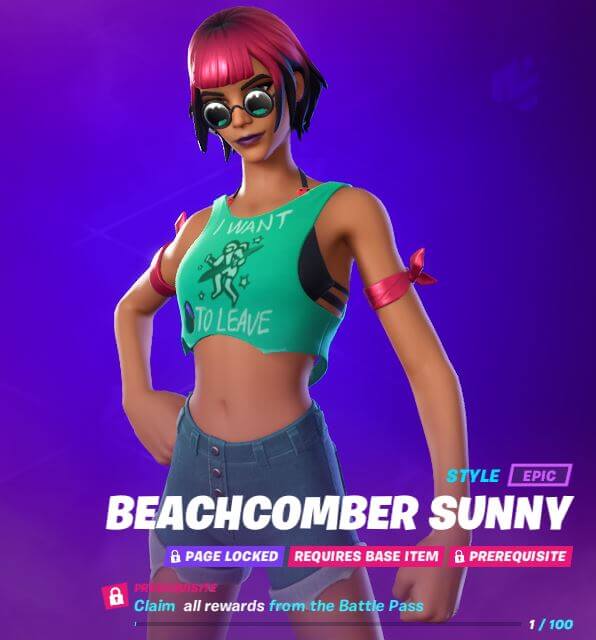 The system is quite complicated in comparison to chapter 1. In chapter 1, players could get battle stars by completing challenges. Instead of a leveling system, we had a tier system, and players had the chance to get additional battle stars by finding them in the hidden loading screen.
Hopefully next season Epic can go with a simpler battle star and battle pass system.