Owners of the Deadpool Fortnite Dragacorn Glider can now refund it without using a refund token.
There have been a few pay-to-win issues with Fortnite cosmetics available to purchase in the item shop in the past. When there's been reports of certain cosmetics seemingly being pay-to-win items, Epic disable the item and change the item.
When an item is changed after it's been available in the Fortnite Item Shop, Epic have provided players a chance to refund it without using a refund token.
The Dragacorn Fortnite Glider is a Marvel glider that was released on April 3rd, 2020 in collaboration with Deadpool, the secret Battle Pass skin for chapter 2 season 2. Epic disabled the Dragacorn glider a few weeks ago due to complaints about it being pay-to-win.
Dragacorn Fortnite Glider
Popular Fortnite streamers including SypherPK discovered that the Dragacorn Glider was pay-to-win due to the animation when deploying the glider. When the glider is deployed, players were moving from left to right extremely quickly.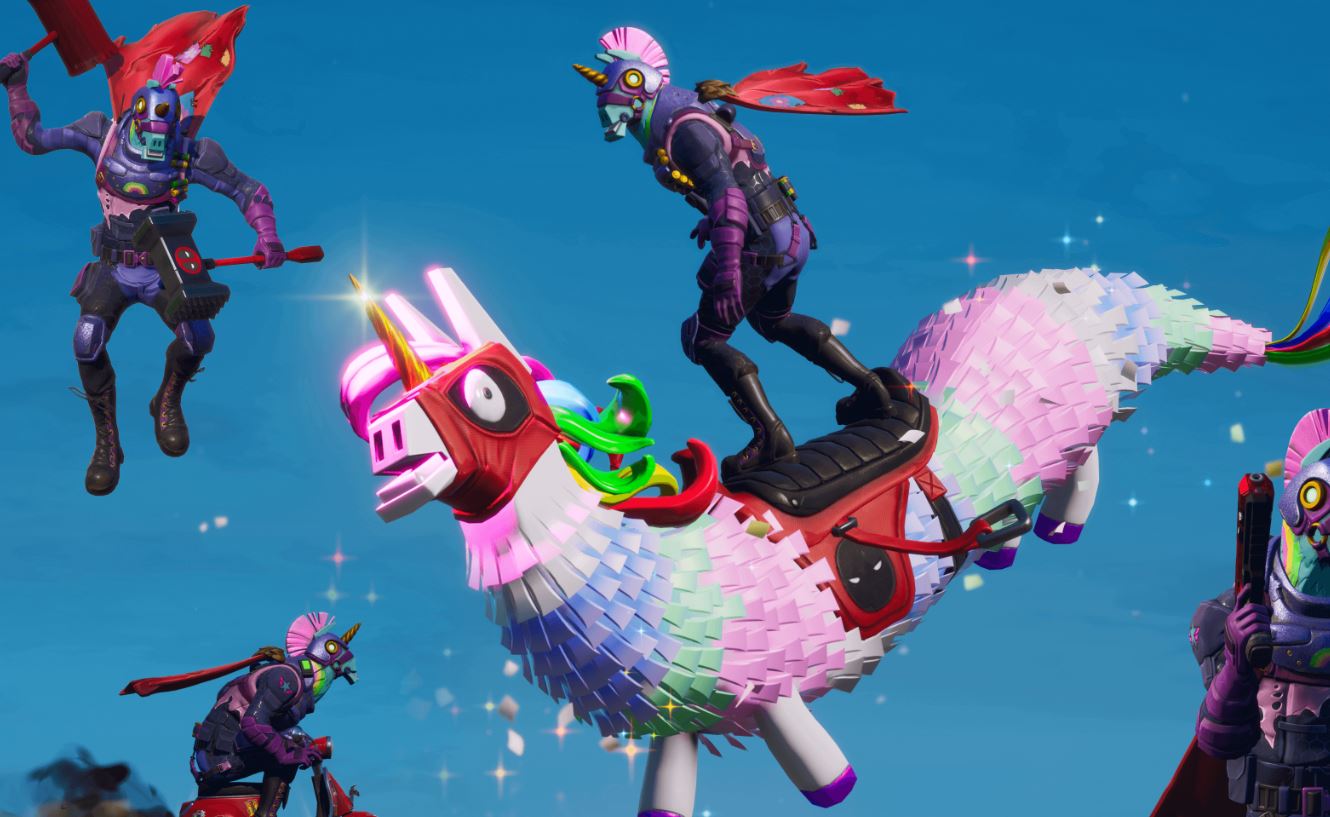 When players were jumping off structures and redeploying, opponents found it impossible to hit their shots on the players using the Dragacorn glider. However, when players use any other glider and redeploy, it makes them vulnerable to opponents and players will usually take substantial damage.
In the v12.60 update, Epic Games changed the animation of the Dragacorn Glider. If players aren't happy with the new animation, they can refund it without using a refund token. Here's what the Dragacorn glider animation looks like now:
Here is what the new Dragacorn Glider animation looks like in game: pic.twitter.com/lAVV58KUsq

— iFireMonkey (@iFireMonkey) May 20, 2020
How to refund the Dragacorn Fortnite Glider
If you're wondering how to refund the Dragacorn glider, it goes without saying you'll need the glider in order to refund it.
Make your way to the Fortnite settings and go to the last tab, account and privacy. Once you're on the tab, the second option from the top is "lifetime return requests". To the right you'll see a "submit a request" button that you can click.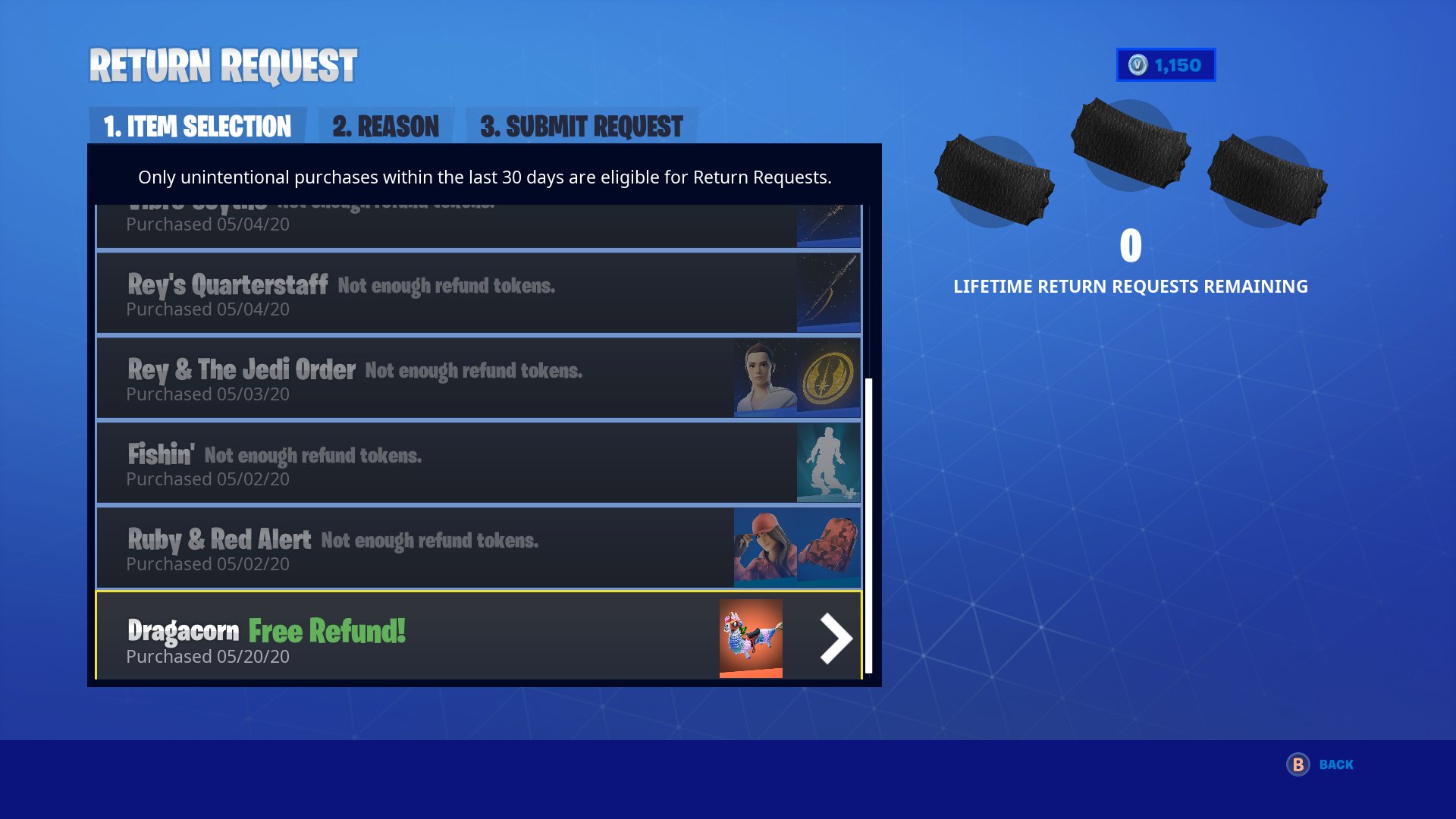 Once you've clicked that, you'll have the option for a free refund without using a token. If you bought the Deadpool bundle, you'll unfortunately need to refund the whole bundle. However, if you bought the Dragacorn Glider separately, you can refund just the glider.