There have been members of the community that have requested for there to be a separate Island for beginners, to be able to test out different weapons and to improve their building skills. This seems like a good concept in theory, however there will be too many issues with this in terms of overloading the server with unlimited materials for example. It will also allow players to have more practice time, which more experienced players did not get. It can be argued that players can gain their experience by playing games and learning the way many others have or play the Save the World mode to get familiar with the game.
We have come up with a different concept that would be more appealing to players and would only require few minor tweaks to the current Spawn Island to keep players entertained whilst waiting to get into a game.
We think that the time to get in the game in sufficient enough for players to get enough quick practice in between games, without getting too much. This would work if players were given about 200 of each material in their inventory when they have spawned. Players will be able to have a bit of practice with building small forts and can brush up on their editing skills. By having a few amount of materials, it will not overload the servers, but will also be sufficient amount for players to practice.
Check out our Igloo Item Concept here
We also suggest that there could be a firing range or different targets on the Spawn Island for players to quickly test their aim with different weapons. The targets could be some of the Scarecrows we see on the map.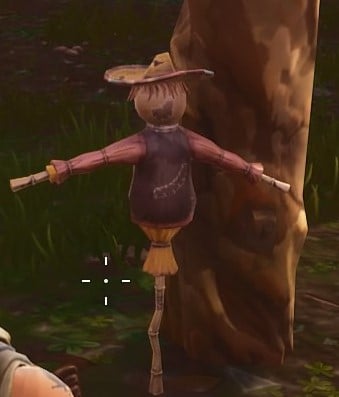 For this to work, players would need to spawn near weapons that have already been incorporated on the Spawn Island, or have more weapons available on the Island.
Let us know what you think about this concept and what you would like in the Spawn Island in the comments section below.