The v7.10 Fortnite update was released a few hours ago, and data-miners are now finding more leaks including two new modes / LTM's coming to Fortnite Battle Royale.
UPDATE: The 'Classic' LTM is now live!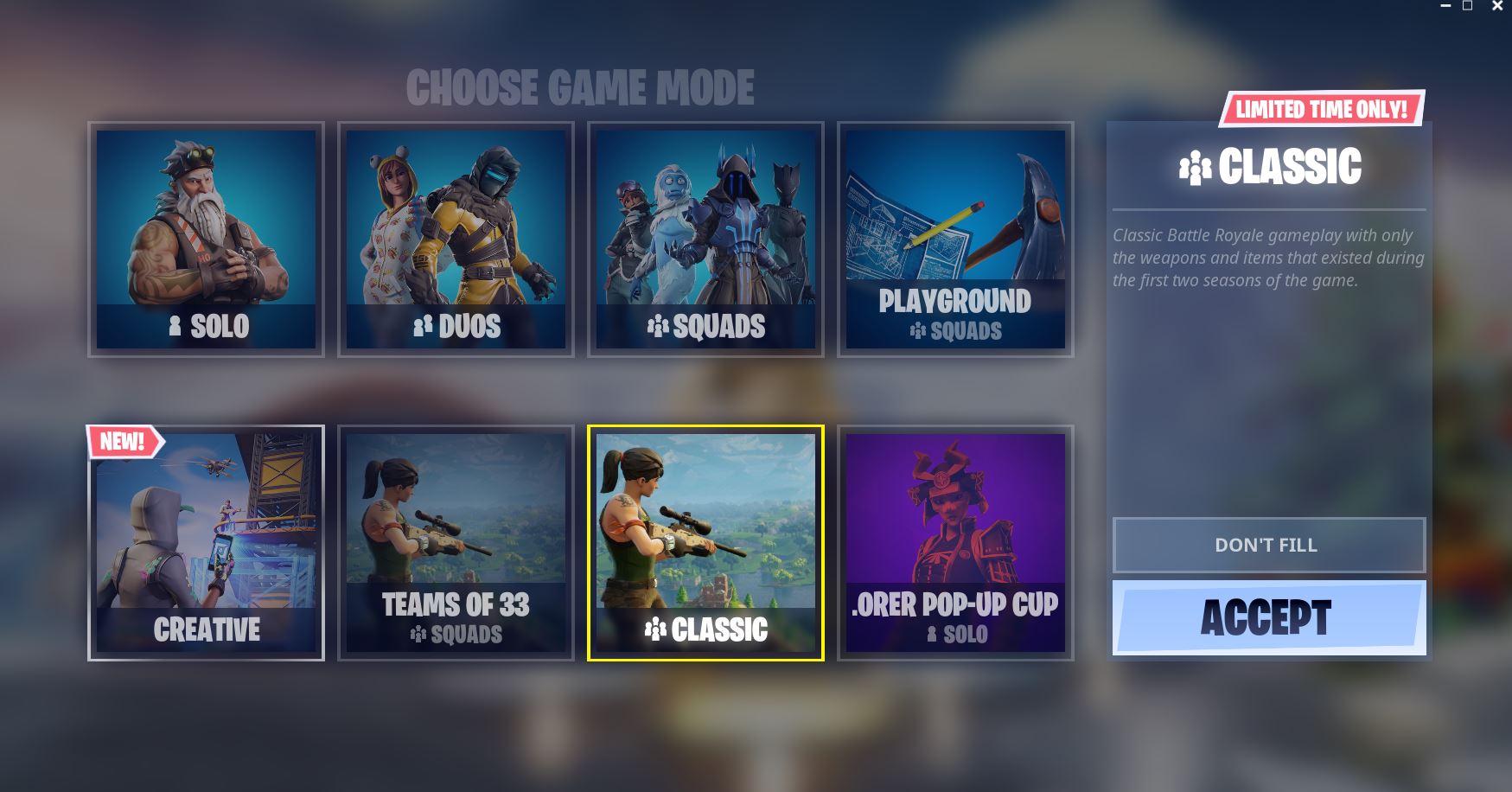 There have been a number of notable leaks today, with the 'Frozen Legends' skins and back blings being leaked a couple of hours ago, more cosmetics were recently leaked, and now we have two possible modes / LTM's coming to Fortnite Battle Royale.
Currently, the three permanent modes available within Fortnite Battle Royale are solo,  Duos and Squads. However, players have been asking for a trio game mode to be released, and it looks like it'll be coming to the game in the near future.
lucas7yoshi_, a well known Fortnite leaker on Twitter, has posted information regarding the new game mode. The description of the trios game mode read "Classic battle royale with 3 player squads". When this is added to the game, it'll likely be a permanent game mode.
A "Icey" mode has also been leaked and the description of the mode is as follows, "Ice blocks on everyone's feet, infinite ammo Grapplers in everyone's inventory – a recipe for a slippery good time!". It's likely we'll see this LTM within the 14 days of Fortnite timeframe.
We'll keep you updated with any other leaks as they come.
UPDATE: A new leak from yzbeats suggests a 'Classic' LTM will be coming to the game. This LTM will feature weapons and items from the first two seasons. The full description of this leak reads, "Classic Battle Royale gampelay with only the weapons and items that existed during the first two seasons of the game".