Here's how you can ride sharks in Fortnite Season 3.
At the end of the Fortnite season 2 live event, The Device, the storm was replaced with a wall of water that would move in. Players could spot sharks in the water, hinting towards them being added to the game in season 3.
A day before season 3 went live, an advertisement on TikTok featuring shark shadows was posted all over Twitter and Reddit. With the sharks in the water at the end of season 2 and the advertisement teaser, it was almost certain sharks would play a part in the third season of chapter 2.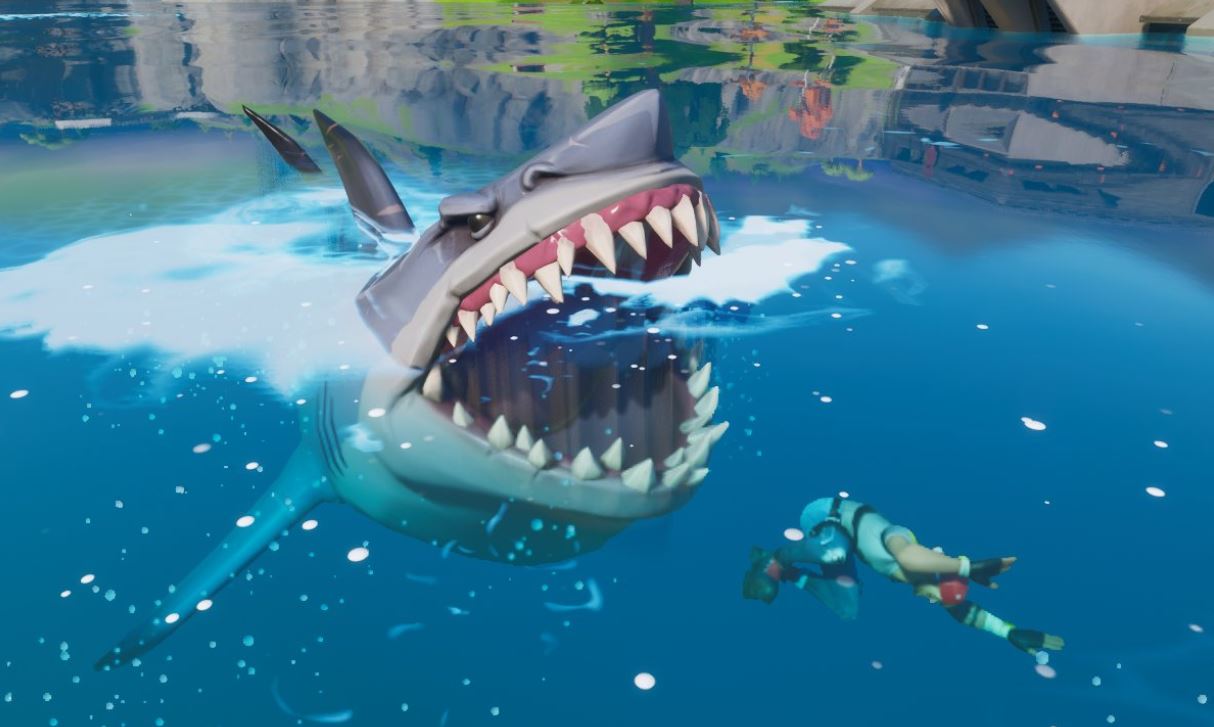 Epic Games launched season 3 yesterday and loot sharks are a hot topic right now as players discover that they can jump quite far out of the water, can break builds very easily, and they are responsible for a large number of eliminations so far this season.
As given away by the name, loot sharks provide players with loot once they've been killed. The look varies, but as it takes some time and risk to take them out, you should see some Epic and Legendary weapons and items from them.
In the trailer for season 3, you can see one of the characters riding a shark and if you're not sure how to ride a shark in Fortnite season 3, here's how.
How to ride sharks in Fortnite
In order to ride a loot shark in Fortnite, players will need to have a fishing rod/pole in their inventory. You'll then need to cast it out and hope the shark takes the bait.
You'll likely need to follow the shark and recast the fishing rod in order ride a shark in Fortnite. You don't need to accurately cast the fishing rod in front of the shark, you can see in the Twitter video below the player manages to ride a shark even though the shark is quite far from where he placed it.
You can also change the colour of the loot shark you're riding by directing them to eat different colored loot.
https://twitter.com/NationalGuardCB/status/1273300644078764032