Epic Games have announced that the next new Fortnite update will be releasing tomorrow, April 21st. The update will be v12.41.
Epic have just tweeted out on the official Fortnite Status account that the next new Fortnite update will be the v12.41 update. We already knew this would be the next update last week when Epic stated a challenge issue would be fixed in the upcoming update. Epic also mentioned the update again when mentioned the Fortnite X Travis Scott Collaboration.
The Fortnite Travis Scott collaboration includes the premiere of Travis Scott's brand new track. The collaboration is called Astronomical and you can listen to it during five different schedules shows starting from April 24th at 12 AM GMT+1.
The Collaboration also includes a Travis Scott Fortnite skin that'll be part of the Icon Series which was launched with the Ninja skin. If you attend the Astronomical events, players will receive  the Astroworld Cyclone Glider and two loading screens for free. There'll also be challenges where players have the chance to unlock other free Fortnite cosmetics including an emote, a spray, and a banner.
With Epic announcing the v12.41 update, here's everything you need to know about the Fortnite update including patch notes, when the Fortnite servers will be down for maintenance, the status of when the servers will be back and outline the leaks we can expect from the update.
Fortnite Update
How long will the Fortnite servers be down for and when will they be back up?
Epic Games announced on the Fortnite Status account that the v12.41 Fortnite update will be available tomorrow. The Fortnite servers in past seasons went down for maintenance at either 8 am or 9 am GMT. However, this season Epic have been bringing the Fortnite servers down at 6 AM UTC, and tomorrow will be no different.
The servers will go down tomorrow, April 21st at 6 AM UTC. The servers will likely be down for maintenance for around 1 or 2 hours. We'll update this as soon as the servers are back up, so be sure to check back tomorrow morning.
Fortnite Patch Notes
As you're probably well aware by now, Epic Games have decided to ditch releasing Fortnite Patch Notes to the community. The reason? We have no idea, but it looks like they won't rush to bring Fortnite Patch Notes back any time soon.
As always, we'll be posting out very own Fortnite Patch Notes as soon as the servers are back online from maintenance. However, if there's nothing worthy to note, we'll give them a skip for this update.
Although we don't really have much in the way of patch notes right now, we've got some information in regards to what you can expect from the Fortnite update tomorrow, so read on if you want some intel.
Fortnite Travis Scott Astronomical Event Leaks
As mentioned previously, Epic announced the collaboration with Travis Scott. We can expect tomorrow's update to include files for the Travis Scott event including the challenges, skin, and other cosmetic items.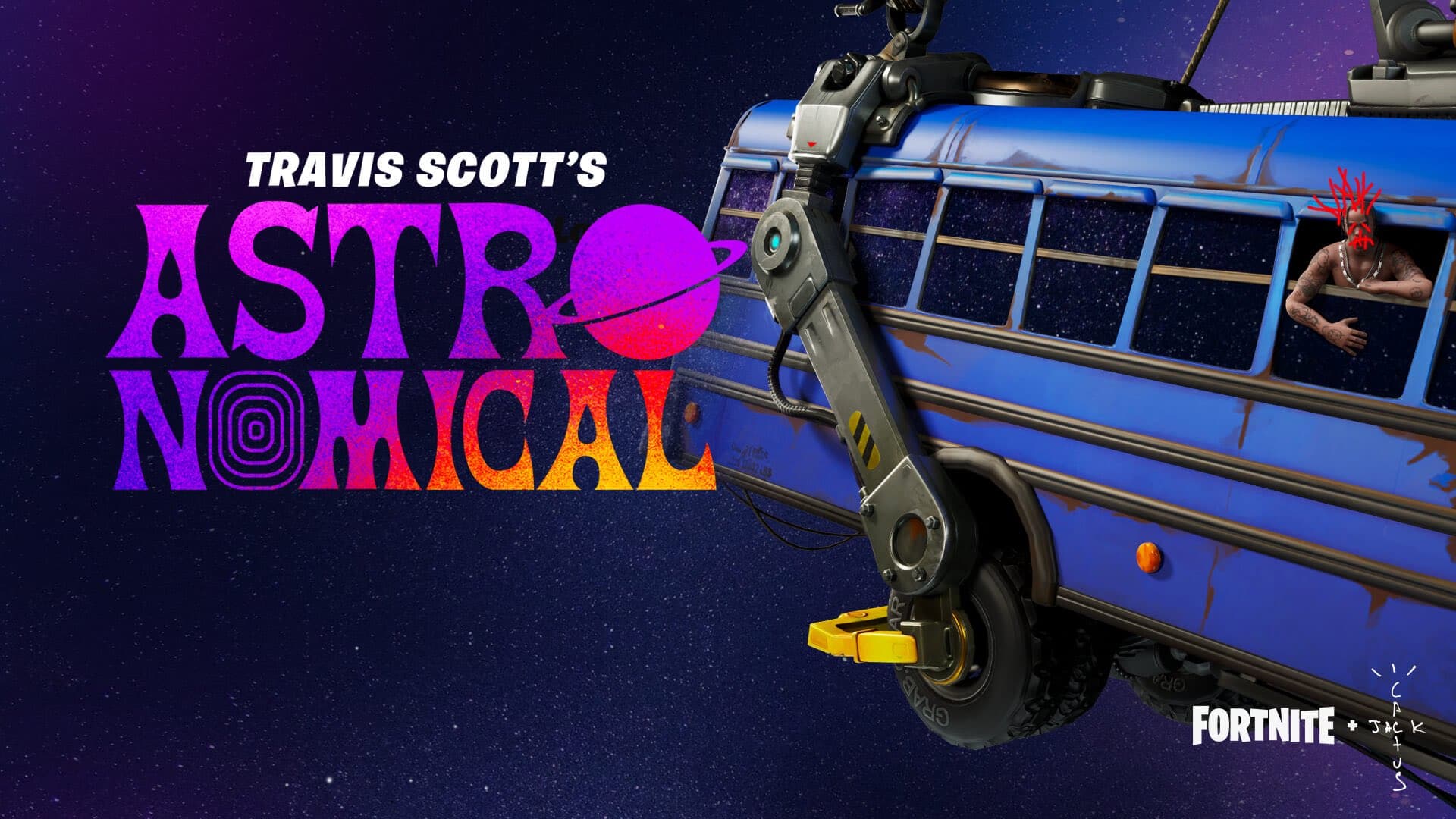 There's also a chance data-miners will leak parts of the showing/event prior to it beginning, but we'll keep you posted with any of the leaks that emerge from the update.
Infected/Arsenic LTM
In the v12.40 update, dataminers leaked that there's a new LTM being worked on by Epic called "Arsenic". This LTM is essentually an infected-style LTM, similar to what we've seen in Call of Duty and other games.
The LTM wasn't finished when dataminers leaked it, but there's a chance it could be finished for tomorrow's update.
New Fortnite Shotgun
In the last update, dataminers leaked that there's a new weapon being worked on for Fortnite Battle Royale, a shotgun. There's no information in regards to the weapon name, but dataminers were able to leak the potential stats for the new Fortnite shotgun.
According to leaks, the shotgun will deal 67/77/85/95/102 body damage with each damage number representing the available rarities it'll be available in. It'll also have a 1.5x head shot multiplier along with some kind of damage charge multiplier. There'll also be a clip size of just 3. As always, things can change upon full release, and we'll have to wait and see tomorrow if the weapon is added into the game.