Here are the early patch notes for today's 26.00 (3.99) new Fortnite update which sees the release of chapter 4 season 4.
After what many players have called a boring season, Fortnite chapter 4 season 4 launches today with the release of the v26.00 downloadable patch update.
The final update of the season was more than two weeks ago and for the most part, it was quite lackluster. The new content that was added was for the Jujutsu Kaisen collaboration.
Prior to that update, the previous updates didn't bring much content into the game so hopefully, the release of chapter 4 season 4 will change that.
Epic Games began teasing the release of the new season with their usual teaser images being posted on social media as well as their in-game news feed.
All the teaser images made up one whole image which included a look at some of the Battle Pass skins and other items and features being added to the game.
Here's a look at the final image with all of the teaser images combined:
Epic then posted an image showcasing all of the Battle Pass skins in chapter four season four which we've included below.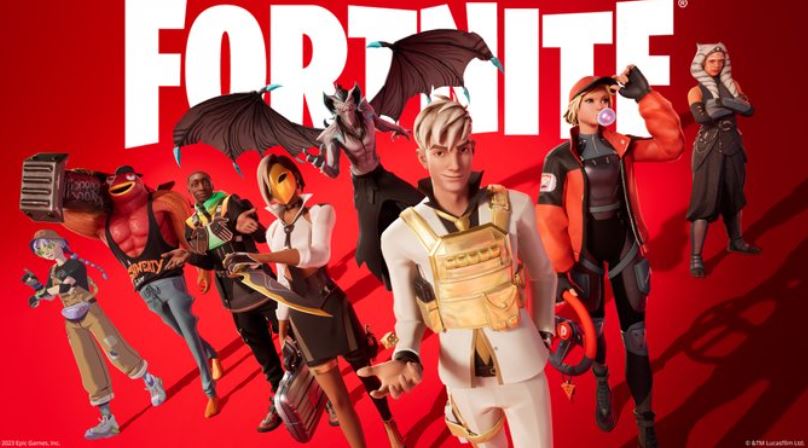 Here's everything you need to know about the v26.00 Fortnite update including the early patch notes and when the servers will go down for scheduled maintenance.
When is the new Fortnite Update (3.99, v26.00) 25th August 2023 Server Downtime Time (08/25/2023)
Every major Fortnite update is announced the day before it's released and today's 3.99 (26.00) update is no different.
Epic Games announced on the Fortnite status Twitter account that the time of the new Fortnite update will be on August 25th, 2023.
Usually, the Fortnite servers are brought offline for scheduled maintenance at 4 AM however, Epic has pushed the time forward by an hour for the v26.00 release.
The servers will go offline at 3 am ET with matchmaking being disabled beforehand. It's like matchmaking will be disabled roughly thirty minutes before scheduled maintenance.
Here's the official tweet announcing the update and downtime:
When will Fortnite Be Back Up?
As expected, there's no news regarding how long the servers will be down but based on previous season releases, we'd expect the servers to be down for three or four hours.
That means we can expect the servers to be back online on August 25th, 2023 at roughly 6 AM ET / 11 AM BST. We'll update this section of the article as soon as the game is back online.
Fortnite 3.99 v26.00 Update File Size
Once the update is pushed live across all platforms, we'll update the section below with the download file size for all platforms.
PC:
PS4:
PS5:
Xbox One:
Xbox Series X|S:
Android:
Nintendo Switch:
Early 26.00 (3.99) Fortnite Last Resort Update Patch Notes
Thanks to the cinematic trailer and the teasers Epic Games has posted, we know the new items we'll be getting in the new season of Fortnite Battle Royale.
Here's the list of new items that'll be coming to the game:
Infiltrator Pump Shotgun
Twin Mag Assault Rifle
Scoped Burst SMG
Business Turret
Rocket Ram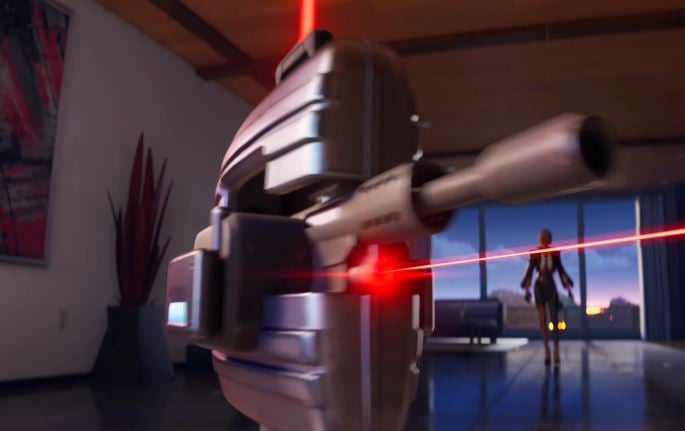 And here's the list of items that'll be returning:
Kit's Charge Shotgun & Shockwave Launcher

Midas' Drum Gun
Ocean's Bottomless Chug Jug
TNTina's Bow (New Version)
Foundation's MK-Seven AR
Gunnar's Stinger SMG
Zyg and Choppy's Ray Gun
Overclocked Pulse Rifle
Havoc Pump Shotgun
Kinetic Blade Returning to Fortnite
Fortnite players will be happy to learn that the Kinetic Blade will be making a return in the Fortnite chapter 4 season 4 update. The fan-favorite item was seen in the trailer that was released early.
We'll have to wait until the official patch notes release along with the gameplay trailer for the new season to know what else is in store for us in season four.
Here are the official patch notes:
Behind the luxurious exteriors of Sanguine Suites, Relentless Retreat, and Eclipsed Estate are strongly-defended bases complete with cameras, laser grids, and guards. Thorne has filled 'em with valuable items, and he's also taken over Rumble Ruins, the Slap Juice factory, and a tower in MEGA City. Make sure you're prepared before infiltrating anywhere run by Thorne.
Sanguine Suites.
Relentless Retreat.
Eclipsed Estate.
GEAR UP
Along with existing and unvaulted weapons, prepare for your break-in with new ones:
ROCKET RAM
When you're entering a base, you can either take the stealthy route… or come flying with the Rocket Ram. When it's time to escape the base, use the Rocket Ram if there's no car around.
INFILTRATOR PUMP SHOTGUN, SCOPED BURST SMG & TWIN MAG ASSAULT RIFLE
Once inside the base, break out the Infiltrator Pump Shotgun, the Scoped Burst SMG, or the Twin Mag Assault Rifle. The Twin Mag Assault Rifle has a flippable magazine that allows for a faster reload every other reload.
BUSINESS TURRET
Want a weapon that's a little more hands-off? Take hold of a Business Turret: a turret that looks like a briefcase while it's in your hand, but transforms once thrown. The Business Turret will automatically lock onto nearby enemies and fire, so all you have to worry about is the placement!
In a base unprepared? Look for Heist Bags: duffle bags stuffed with heisting gear! Heist Bags come in handy for the empty-handed.
Heist Bags have a chance to contain a Crash Pad Jr. (new!), Remote Explosive (unvaulted!), Rocket Ram, ammo, healing items, and more.
GET THE GOODS
Locked up in the depths of Thorne's properties are Mythic items from Fortnite's history:
MIDAS' DRUM GUN
TNTINA'S KA-BOOM BOW
OCEAN'S BOTTOMLESS CHUG JUG
KIT'S CHARGE SHOTGUN
KIT'S SHOCKWAVE LAUNCHER
ZYG AND CHOPPY'S RAY GUN
THE FOUNDATION'S MK-SEVEN ASSAULT RIFLE
GUNNAR'S STINGER SMG
Snag one of these… then use it to help you escape! Where to escape to? Head to the taken-over Rumble Ruins, Slap Juice factory, or MEGA City tower. Even though they don't have the Mythic treasures, they still have plenty of great loot!
MAKE A GETAWAY
If you make it out of a Thorne building uneliminated, don't look back — hop in the nearest car for a vehicular escape. The more cinematic the escape the better, so look for a Nitro Fang by Victory Motors.
Nitro Fangs have multiple looks, with one of them being a pizza delivery car facade.
Opponents on your tail? The Nitro Fang features a handbrake for making lock-tight turns.
LEARN TRICKS OF THE TRADE
Chapter 4 Season 4 introduces new Reality Augments that'll help your heist go swimmingly:
ON THE GO BAG
ANY container you open will have an item that would be in a Heist Bag.
SNIPER STRIKER
Snipers give Siphon upon damaging enemies.
AMMO DROP
Not only grants ammo, but also makes it so that enemies drop more ammo than usual.
FIRST SHOTGUN
Your Shotguns will deal increased damage on the first shot.
PISTOL SALVO
Your Pistols will have a reduced fire rate but increased damage.
FAST FISHER
Swim faster and instantly loot fishing spots when you swim through them.
USE OLD TRICKS
Augment your robbing reality with returning Reality Augments:
Light Fingers
First Assault
Supercharged
Steady Hands
SMG Sign Off
Keymaster
More Parkour
Rarity Check
Sprint Lines
Medium Ammo Acquired
Mud Warrior
Scope Salvo
GEAR UP EVEN MORE
Any weapon can help you in your heist, including unvaulted and carried-over ones:
UNVAULTED WEAPONS
Remote Explosive
Suppressed Sniper Rifle
Suppressed Pistol
The Suppressed Pistol has been reworked — it's now fully automatic!
CHAPTER 4 SEASON 3 CARRYOVERS
Sharp Tooth Shotgun
Maven Auto Shotgun
Havoc Suppressed Assault Rifle
Thermal DMR
Combat SMG
Heisted Breacher Shotgun (Exotic weapon)
Heisted Accelerant Shotgun (Exotic weapon)
Heisted Run 'N' Gun SMG (Exotic weapon)
Shadow Tracker (Exotic weapon)
Shockwave Grenades (technically not a weapon but yeah)
GAIN AN INTEL ADVANTAGE
There aren't just guards at bases, but also at towers that are scanning the Storm. Upon defeating the head guard of a Forecast Tower, the guard will drop a keycard for downloading Storm info. Download it after the tower's scan so you and the team gain knowledge of future Storm circles!
SURVIVE FOR STATURE
Stay standing to earn Survivor Medals! To upgrade to the next medal, complete a Survivor Quest in Battle Royale or Zero Build that challenges you to outlast a fixed number of opponents while getting a certain number of eliminations. The higher your medal rarity, the harder the Quests. The most expert survivors get the Mythic 1 medal!
There are seven medal rarities, with ten medal upgrades per rarity. These rarities are:
Common
Uncommon
Rare
Epic
Legendary
Exotic
Mythic
Upon getting the Common 1 medal, you'll unlock the Prized Llama Back Bling. Reach the top of the other rarities to unlock new Styles for Prized Llama!
MEET THE TEAM
The heist team is led by none other than maverick Nolan Chance. Chance, his team, and even Kado Thorne are the Outfits of the Chapter 4 Season 4 Battle Pass, with Chance auto-unlocking upon purchase. Other members of the team? Piper Pace the getaway driver, Fish Thicc the muscle, Mae the hacker, and Antonia the masqued maven.
What to do when things get overcomplicated? Turn to the man who keeps it simple: the newest addition to the Icon Series Khaby Lame! The most popular creator on TikTok breaks into the Battle Pass to help the team take down Thorne.
A look at all the Chapter 4 Season 4 Battle Pass Outfits:
NOLAN CHANCE
Never bet against the mastermind.
PIPER PACE
Deliver the victory.
FISH THICC
More ripped than the tide.
MAE
Impulsive hacker with an… explosive sense of humor.
ANTONIA
Destructive by design.
KHABY LAME
The solution is simple.
KADO THORNE
A voracious traveler — with a hunger for the finer things in life.
Those aren't all the Outfits in the Battle Pass. Later in the Season, Ahsoka Tano steps into Fortnite:
AHSOKA TANO
Warrior. Outcast. Rebel. Jedi.