Dataminers have leaked new skin styles for Aura, Guild and Doggo for the new season that'll be launching soon.
Players are able to download the new Fortnite update on all platforms. The file size on PlayStation is 8.1GB and 9.3GB on PC, but this will vary depending on your region. When a new update is available to download, dataminers are quick to leak anything new they can find.
The new season update has brought a brand new Battle Pass which will include Deadpool, map changes including a new Yacht location, and a bunch of leaks including new skins and cosmetics.
Dataminers have also leaked three new skin styles for skins that have already been released in the Fortnite Item Shop. The skin styles are for the Aura, Guild and Doggo skins. This continues on from the promise Epic Games made to revisit previously released Fortnite skins and give them a new skin style if possible.
We've had a bunch of skin styles in the past year including Bullseye, Crackshot, Doggo, DJ Bop, Elmira and Castor as the most recent examples. When Epic first began adding in new skin styles for previously released skins, they were mainly for skins that had a helmet or a mask, and the new skin style was the skin without that head gear. Judging by the new styles released last season and the one's added in this update, we can expect better skin styles moving forward.
Fortnite v12.00 Leaked Skin Styles
Aura
Aura's new skin style introduces a different type of had and a different clothing.
Guild
Definitely a solid new skin style for Guild. A gold chain wrapped around his left forearm alone with a gold and white watch with black clothing.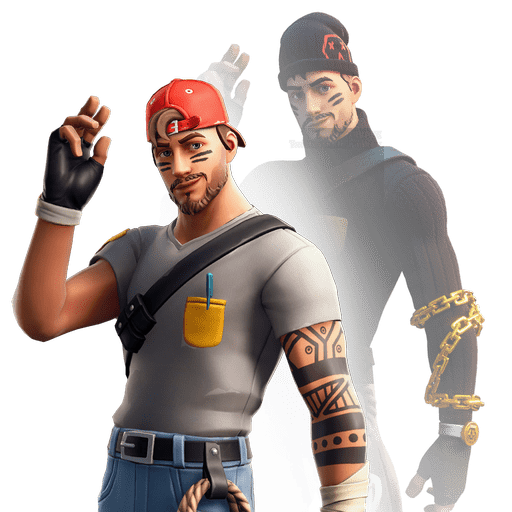 Doggo
Never been a fan of the Doggo skin, so I'll just leave the new skin style below.