There's a new Fortnite shotgun in town, the Lever Action Shotgun.
Fortnite Chapter 2 Season 5 launched more than a month ago and we've only had one major update since then. The last update introduced Operation Snowdown along with the Lever Action Rifle.
We've also seen new exotic weapons added in the v15.10 update, and we'll be getting a new exotic weapon called Hop Rock dualies in today's update. However, there's a more important weapon being added in v15.20, a brand new shotgun.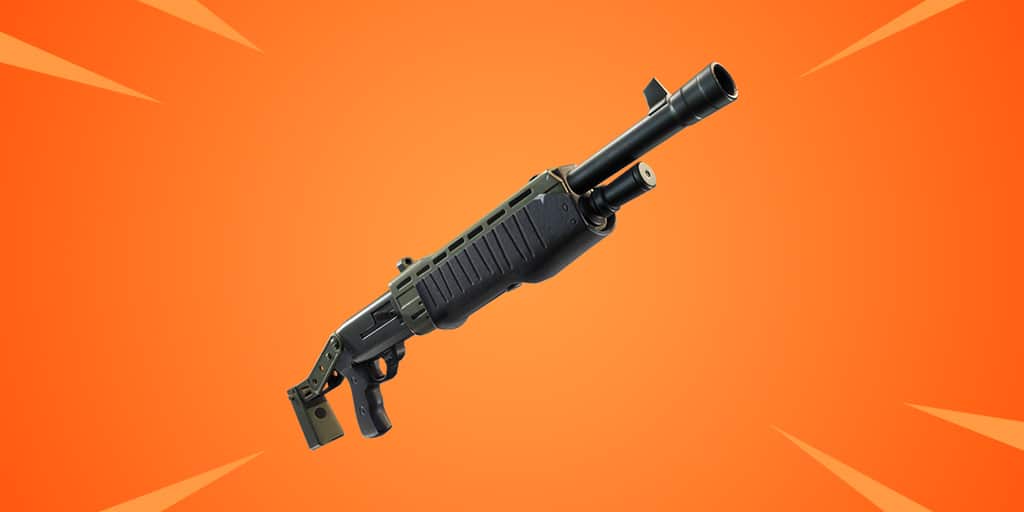 In an email sent out to players in the support-a-creator program, Epic Games announced a new shotgun was coming to Fortnite Battle Royale. Judging by the description, this could be a replacement for the pump shotgun, but we'll have to wait and see that for ourselves when the servers are back up from scheduled maintenance.
The new shotgun is called the Lever Action Shotgun and here's everything we know about the new Lever Action Shotgun.
New Lever Action Shotgun Fortnite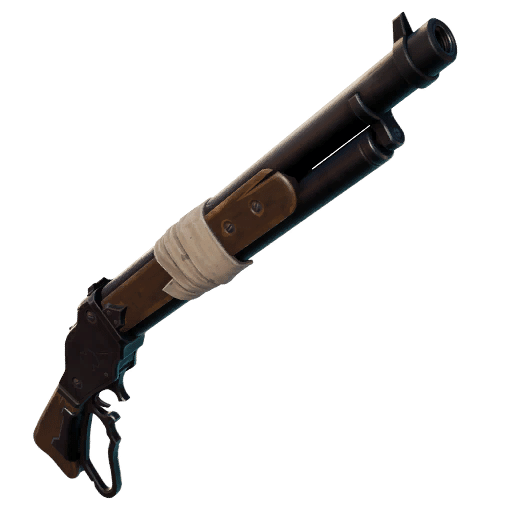 The new Fortnite shotgun weapon, the Lever Action Shotgun, has five different rarities from common to legendary. The official description for the shotgun is 'Pump-Action. Deals high damage at a moderate fire rate. Short range and limited magazine size.
The common version of the Lever Action Shotgun deals 10.4 damage per pellet with a reload time of 6.6 seconds and a magazine size of 6. The legendary version of the gun deals 12.7 damage per pellet and has a reload time of 5.4 seconds.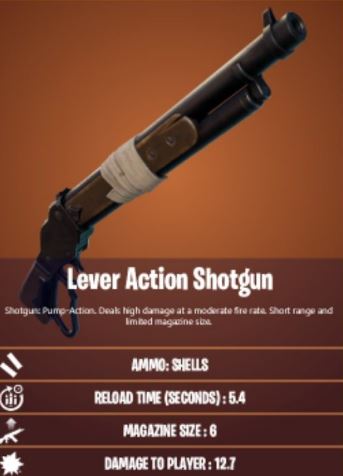 It'll be interesting to see just how viable this weapon is. Based on the description and stats, it could be a decent replacement for the pump shotgun, or be completely broken on day 1 and need a nerf in a future update or hotfix.
Where to find the lever action shotgun
You'll be able to get the shotgun from floor loot, chests, and supply drops.
We'll be posting some gameplay of the new Fortnite shotgun as soon as the servers are back up from scheduled maintenance.