UPDATE: Twitter user @Jeremyodieyo posted a video showing a countdown. It looks like this is only found on Nintendo Switch
Fortnite countdown appeared!!@FortniteGame @FortniteBR @FNBRLeaks @Fortnite_BR @FortniteGameNL @DonaldMustard #Fortnite pic.twitter.com/QOYkRAf896

— Jeremy (@Jeremyodieyo) June 15, 2018
It seems as though Fortnite is getting ready for Season 5 by providing players with hints. TV's across Fortnite are now displaying an image similar to how there were Llamas on the TV screens leading up to Season 4.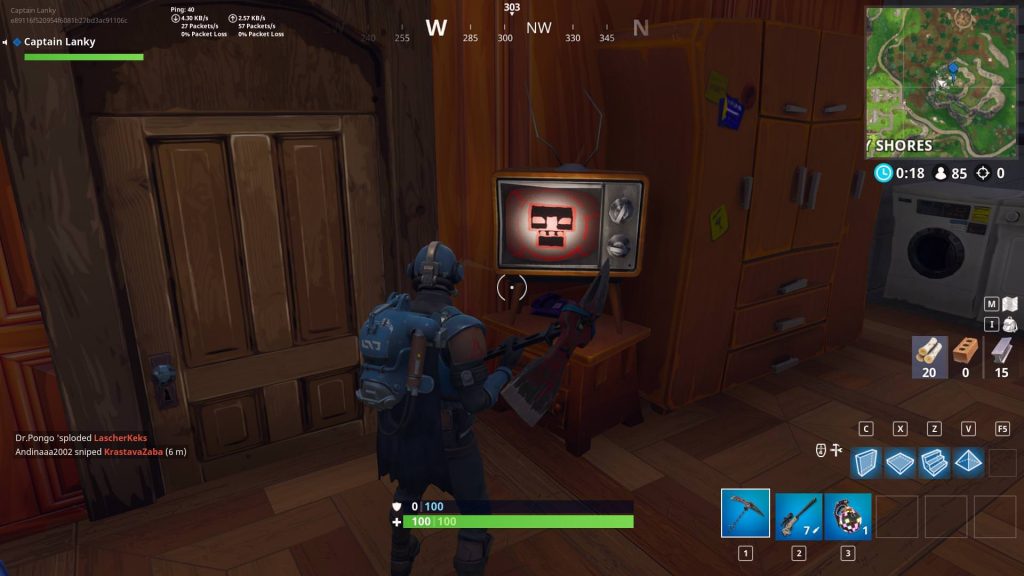 Also, the lair now displays some sort of hologram which may suggest a rocket launch.
This is the loading screen that players have received after completing all seven blockbuster challenges.
It looks like "The Visitor" is looking to launch the rocket which would bring changes to the map for Season 5.