Players are having an issue purchasing the Fortnite Psycho Bundle from the welcome to pandora challenge screen.
Epic Games announced their collaboration with Borderlands 3 earlier in the week with the Fortnite X Mayhem announcement. The collaboration includes the Pandora rift zone that's found in the desert biome, a Psycho bundle, and Welcome to Pandora challenges which also provide players with cosmetic rewards.
The Psycho bundle consists of the Psycho Bandit outfit/skin, the Claptrap pet, and the Psycho Buzz Axes pickaxe. The bundle is available for 2,000 V-Bucks, but players can get the bundle for free when purchasing Borderlands 3 from the Epic Games store.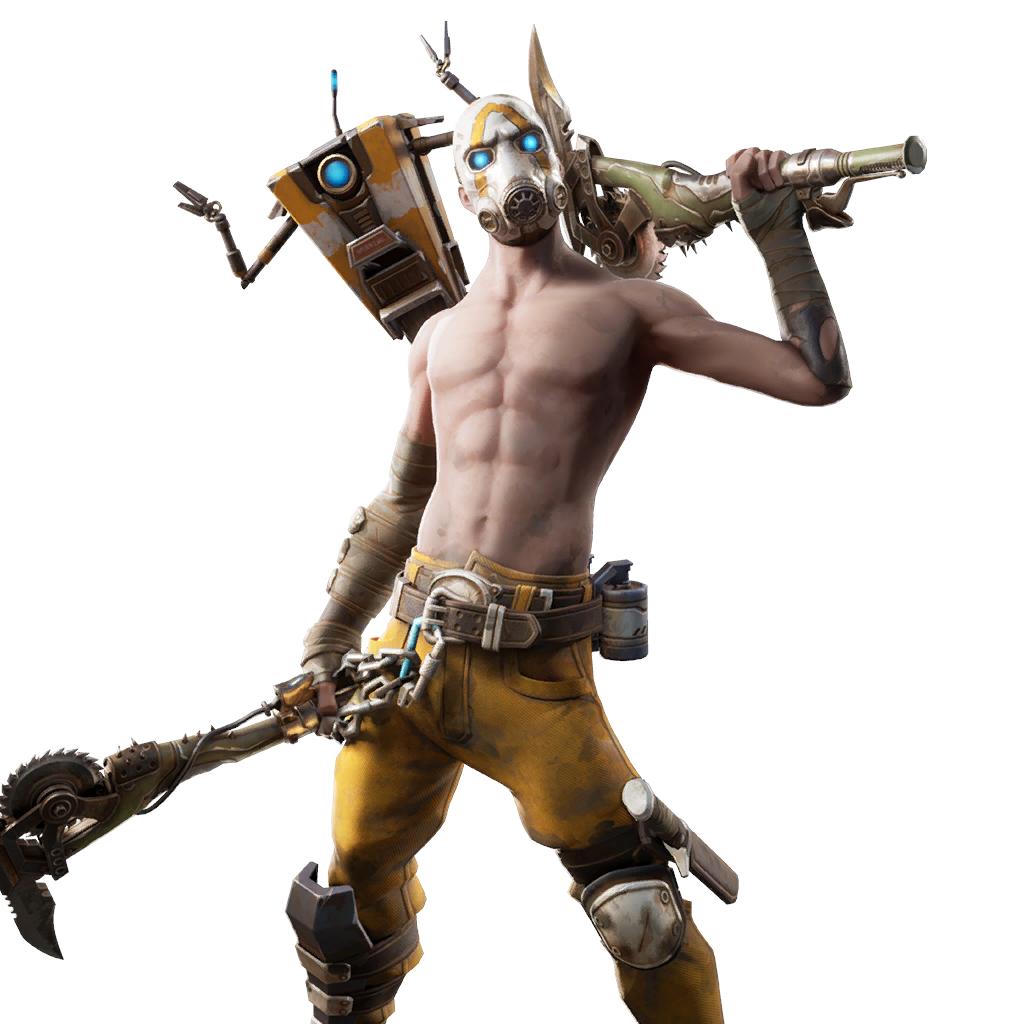 The bundle was originally available to purchase in the Fortnite Item Shop, however, Epic can't keep the bundle in the Item Shop until the collaboration ends in around 10 days.
Epic decided to move the psycho bundle to be Welcome to Pandora challenges screen. However, players have been complaing on Reddit that they're unable to purchase the bundle from the challenge screen as they've completed all of the challenges.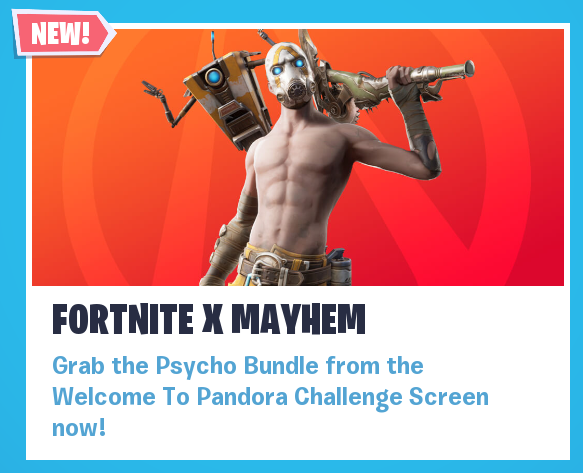 Epic are yet to reply to the Reddit post, which has 256 points, but Epic will likely address  the issue within the next day or so. Some players, however, claimed they have completed all of the challenges but can still see the bundle. It's likely a minor glitch that happens for some of the players that have completed the challenges whilst others have no issues.
We'll keep you updated when Epic provided an update or a fix on the issue.
Update: Epic have replied statign they are currently investigating the issue