New cosmetics and skins were released early yesterday in the Fortnite Item Shop to celebrate 4th July. The Fireworks Team Leader Outfit was released as a featured item and the Star-Spangled Ranger and Star-Spangled Trooper are also available to purchase in the daily items section.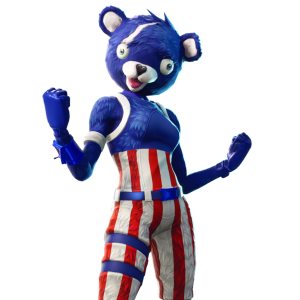 It is rumored that there will be a live Fireworks Event tonight to celebrate the 4th July with a few data-miners have found the following files:
There were also four emotes that are showing as featured items in the Fortnite Shop today, which could possibly be a way in players can celebrate the event.
NOTE: There has not been any official announcement by Epic if there will be another live event today, but we will keep you updated with any new news on this.
Fortnite tweeted the following today:
Bring some summer vibes to Battle Royale and Save the World with these new outfits and heroes!

Available Now. pic.twitter.com/4on5wRSiDZ

— Fortnite (@FortniteGame) July 4, 2018
This is the first time we have seen Battle Royale with Save the World characters in an image and the first time they have been mentioned together. Could this be Epic's way of hinting a possible crossover? It has been announced by Epic in the past that the Save the World (PvE) mode will be free some time in the future, but no official time or date was announced. This is pure speculation and there has not been any official statement by Epic as yet.
The next rift is believed to be in Greasy Grove.
Players Create a Mario Kart Inspired Race Track in Fortnite's Playground LTM