Dataminers have leaked a potential Fortnite Battle Royale skin, Bunny Ninja. The skin could make it's way into the Fortnite Item Shop this week.
Epic released the v8.40 today and dataminers leaked a number of different files including the Discovery Challenge Week 8 loading screen, new cosmetics and event files.
Popular dataminer, ShiinaBR, has leaked a Ninja Bunny skin that could potentially be coming to the Fortnite Battle Royale Item Shop. With other cosmetic skin leaks, it's almost guaranteed they'll be available at some point.
This leak, however, is a little different to normal cosmetic leaks. This "Bunnyninja" skin/outfit is a recent addition for Save the World. However, meshes and textures for the skin have been found in the Battle Royale game files.
We've seen Save the World heroes made available in the Battle Royale item shop in the past, including Cloaked Shadow and Cloaked Star.
With Easter fast approaching, it's certainly a possibility this skin could be one of today's 12 encryped cosmetics added to the files.
Here's a look at the meshes and textures found in the files: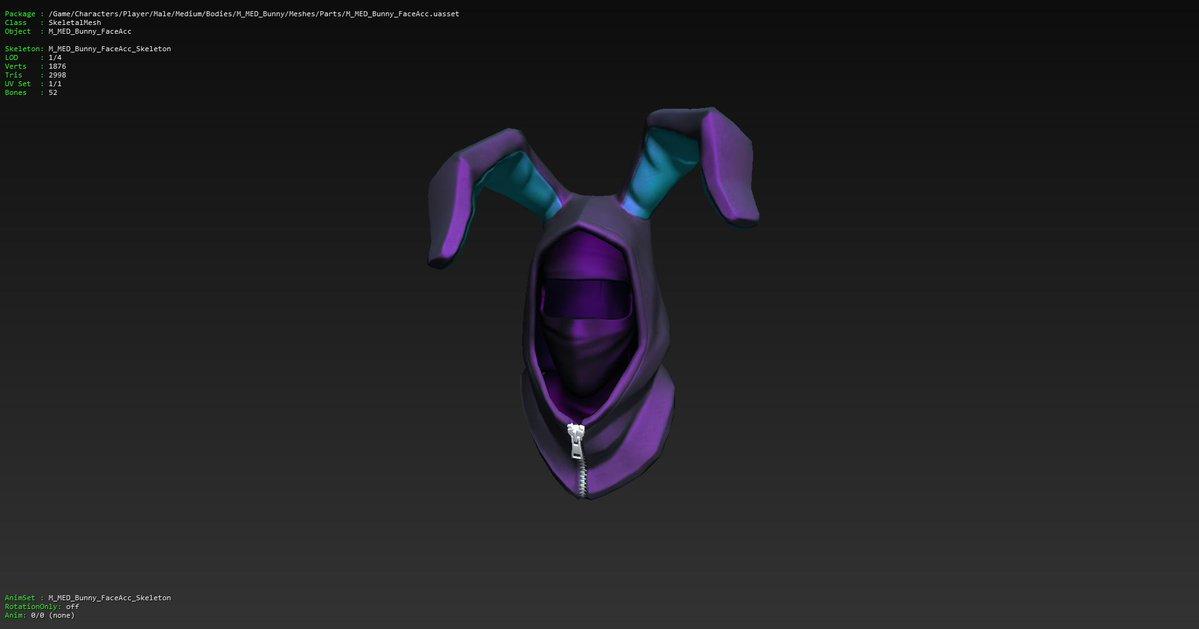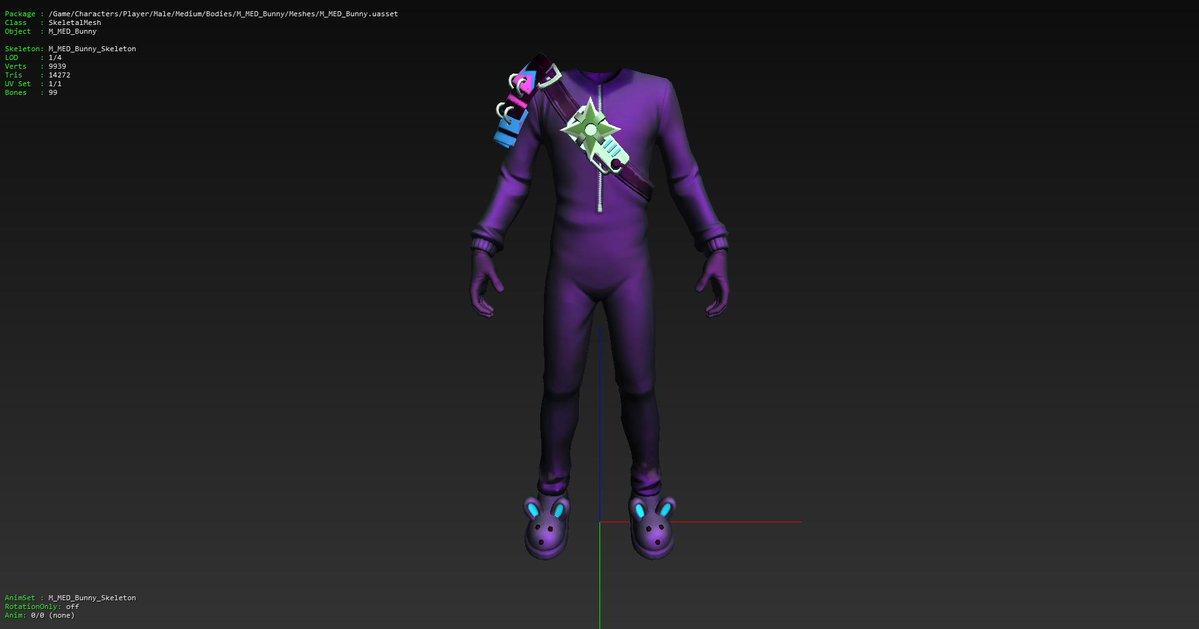 Here's what the completed skin/outfit looks like: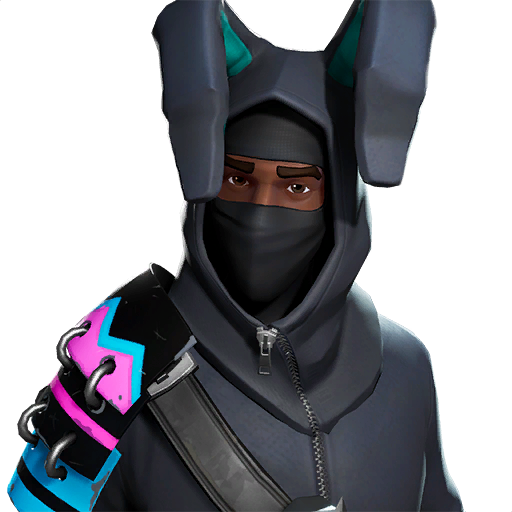 This could simply be for Save the World and could have been added to the Battle Royale files by accident. We'll find out before this week is over as if this skin is for Battle Royale, Epic would add it to the shop a day before or on Easter.