We've had a lot of changes in Fortnite over the last few weeks, with many changes coming in Season 5 including new POI's, a new vehicle, toys, and more. Although a cinematic was released at the start of Season 5, we still don't know much about the crack in the sky that appeared near the end of Season 4 during the Blast Off event.
Players have started to notice that there is sand that is falling through the crack in the sky, as can be seen below: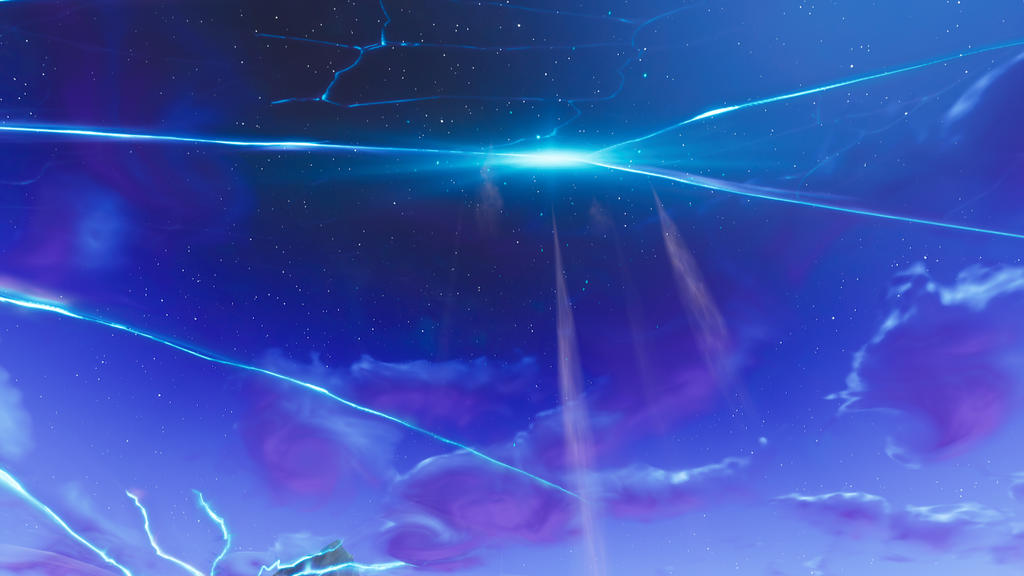 Image credit: Reddit user killrmeemstr
When the rumors first emerged about the historical theme for Season 5, players were expecting to get a pyramid or Sphinx structure to resemble the Egyptian era, but of course this was not added.
With the sand seeping through the cracks, it may mean that we will be getting an Egyptian POI in the coming weeks and Epic will continue to update the map regularly in Fortnite, as they did in Season 4.
The sand seems to be dropping over the desert area in which the Wagon and Animal Bones were found in Season 5, with the Wagon being speculated to be a Wild West item, hinting that we would be seeing a Wild West themed POI coming instead.
Seeing as this season is meant to be based on time travel/historical it seems as though the Viking Ship area would just be the start and Epic could be incorporating new themes in the upcoming weeks.
We could be reading too much into it and it could just be in reference to the sand in the desert, but this would be a great opportunity for Epic to keep updating the map, as we've seen them do for Season 4. We will keep an eye on this and will update you with any new information.
Fortnite Season 5 Battle Pass Skins, Pickaxes, Backlings, Emotes & More