UPDATE: The update for this week, v4.3, has been delayed and will most likely be introduced on Thursday instead.
The Self Refund System was first announced in the V3.6 update, but was quickly removed due to some underlying issues. The Self Refund System has been an issue that Epic were fixing for some time and it looks like it will be returning in the next update, which will most likely be on the 29th May, according to the official Fortnite Trello Board. The Trello Board also states that Epic will also be making some usability improvements to the system. Here is what the Self Refund System looked like before it was removed: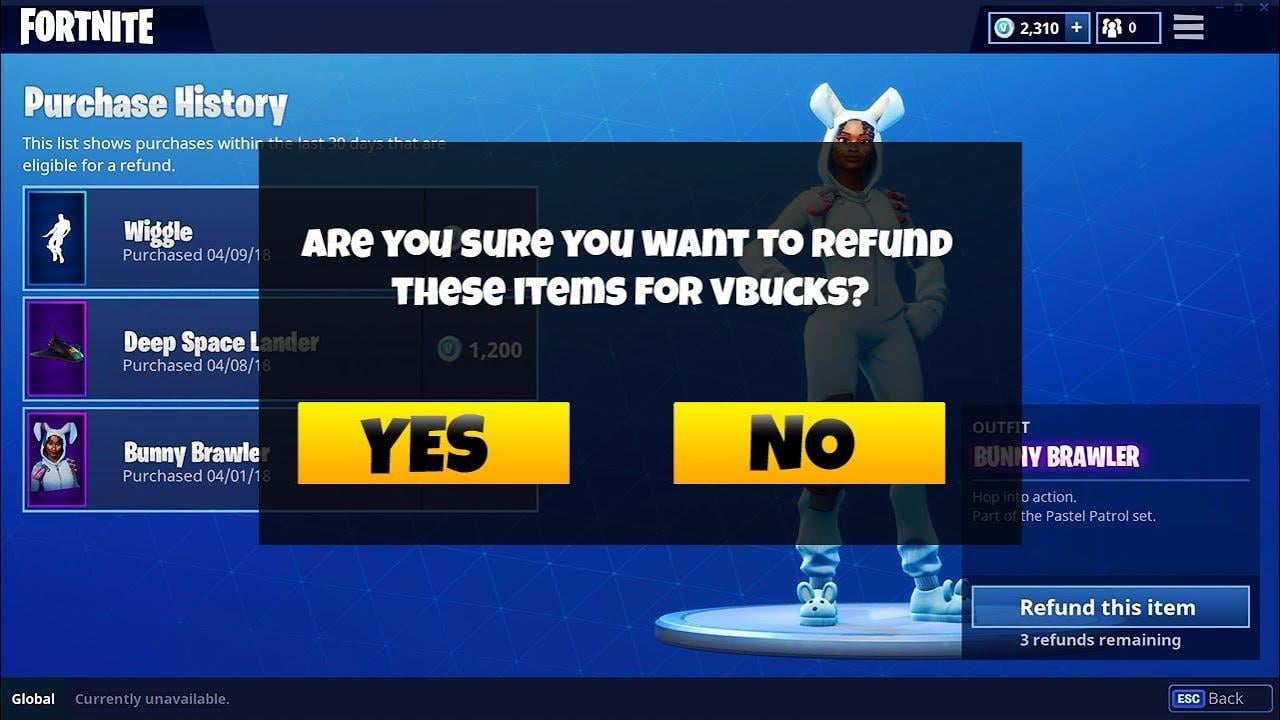 The Self Refund System is a new feature that allows players to refund items they had accidentally purchased or were not happy with from the Fortnite Item Shop. Players are only allowed to refund items that they have purchased in the last 30 days and will have a limit of refunding 3 items (lifetime) for V-Bucks. Not all items will be refundable in the Self Refund Feature.
Self Refund System Refundable Items
Emotes
Gliders
Harvesting Tools
Back Bling
Outfits
Self Refund System Non-Refundable Items
Battle Pass
Battle Pass Tiers
Starter Pack
Founder's Pack
Founder's Pack Upgrades
Loot Llamas (Save the World)
Event and Weekly Items (Save the World)
The official Fortnite Trello Board shows the status updates on known bugs and issues.