In Season 7, a snow biome was added to the map. It seems like the snow has actually been expanding on the map.
At the start of Season 7, Epic Games had added a snow biome to the map. We had expected snow to be introduced to Fortnite in Season 7 as many files of snow had been leaked previously. However, it was thought that Epic would have changed the map so that it was completely covered in snow, but that was not the case.
It was then leaked in patch v7.10 that there would be a completely snow-covered map and many thought that the map would change for the 14 Days of Fortnite Event that started on Wednesday 19th December, but that was not the case.
Even now it seems like the map looks the same, however Reddit user Burning_Tooth has noticed what many have not, that the snow is slowly spreading across the map. The snow is spreading quite slowly, so it is hard to notice, but here's a side-by-side view of the map from the start of Season 7 to now: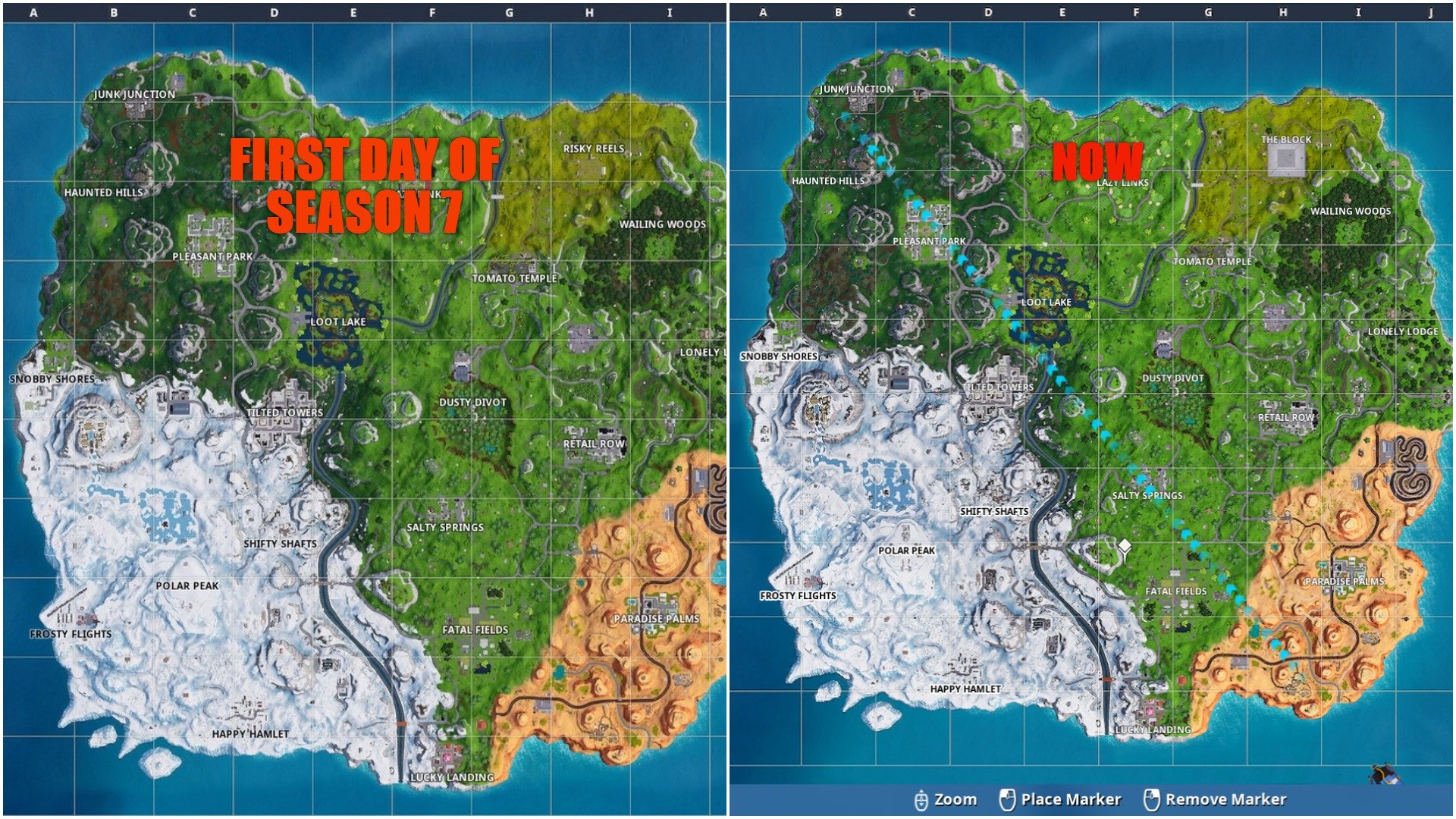 From the image above, you can't really see the changes, but when you look closely, you can see the areas in which the snow has spread slightly. We have highlighted a few of the changes below. The map of the left is from the start of Season 7 and on the right is the map now: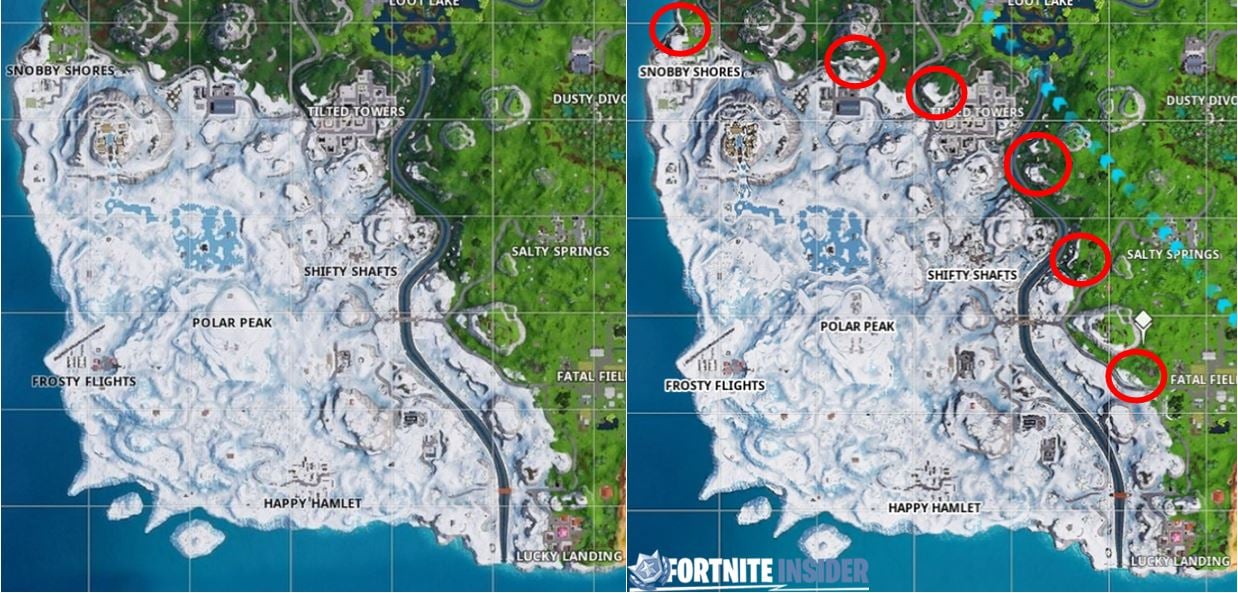 We suspect that a more significant change will be made in the next update, where the progression of the snow across the map will be more prominent, as the pace of the snow spreading at the moment is too slow. We should see the map completely covered in snow in the next couple of weeks, most likely after the 14 Days of Fortnite Event.
Nothing has been confirmed by Epic so we will have to wait and see what they have in store.
Did you notice the snow spreading?