Here is the Canuckle answer today for #231 word, released on December 31st, 2022 and some hints to help you solve it.
UPDATE: Click here for the hints and the answers to Canuckle 232!
Canuckle is the Canadian version of Wordle where all the words are Canadian-themed. The rules of the game are the same where players need to guess the five-letter word with no clues.
Once a guess has been made, the tiles will change colour to let you know if the letters you have guessed are in the answer and if you have placed them correctly in the word.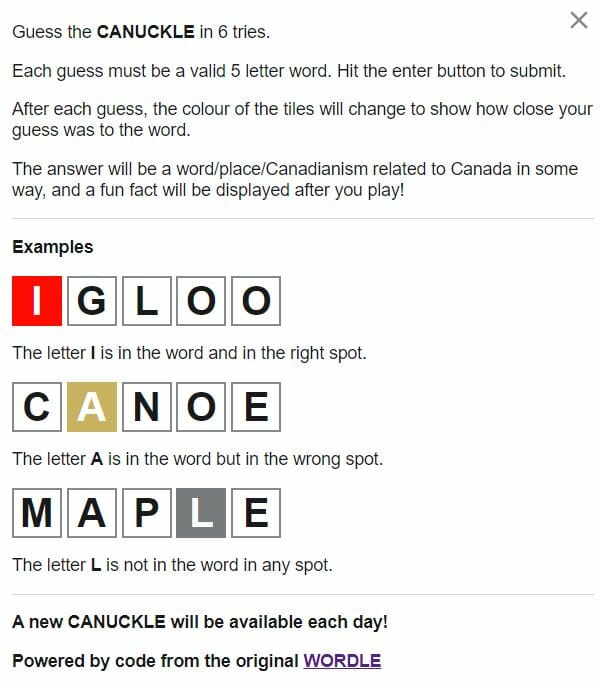 The colours are slightly different, with just the bright red replacing the green to show you have the right letter in the correct place. Both of the other colours are the same, yellow and grey, letting you know if the letter is in the word or not.
There is also a fun fact that is given to you when you guess the answer and you can see the fun facts being expanded on, on their Twitter account, @CanuckleGame. We will be covering the answers, letting you know the fun facts at the end of the puzzle as well as giving you hints first to help you guess the word yourself!
Canuckle 231 Hints Today – December 31, 2022
As the word can be quite difficult, we have some hints for Canuckle 231 to help you to solve it, which are:
Hint 1: Contains the letter S.
Hint 2: It starts with the letter B.
Hint 3: There is only one vowel in the word today.
Hint 4: There is a double letter.
Hint 5: A hollow metal object, typically in the shape of a deep inverted cup widening at the lip, that sounds a clear musical note when struck, especially by means of a clapper inside.
What is the Canuckle 231 Answer Today? (December 31st, 2022)
The answer for Canuckle 231 is:
BELLS!
Canuckle Fun Fact Today – (12/31/22)
It's time to ring in the New Year! Churches, cathedrals and towers across Canada will be ringing the bells tonight at midnight to signal the start of 2023. There are 11 carillons in Canada, ranging from the historic Hamilton cathedral to the more modern Exhibition Place carillon in Toronto. The Peace Tower Carillon on Parliament Hill in Ottawa is the most frequently played and the best known carillon. It has 53 bells, and was inaugurated on July 1, 1927 to mark the 60th anniversary of Confederation. The Cathedral of the Transfiguration in Markham, Ontario contains one of the world's largest sets of bells. They were cast in bronze and weigh in at a whopping 32,000 pounds (over 14,500kg)!
Click here for the hints and the answers to Canuckle 232!