Here are some hints and the answer for Worldle 53 today, released on March 15th, 2022.
UPDATE: Click here for the hint and answer to Worldle 54!
Worldle is a fairly new game that requires players to guess the country. The standard version of the game is that an outline of the country is given to you, where you have six guesses to see if you can guess the country correctly. Once you make a guess, it will show you how far away your guess is from the Worldle of the day.

If you find this to be too easy, there is an option in the settings that allows you to hide the country image so when you play the game the next day, you will be making a blind guess for your first and once you have made a guess, you will know how far that country is from the answer. There is another option that rotates the country image in any direction, which makes it harder to guess.
Worldle 53 Hints Today – March 15th, 2022
We like to give our readers some clues as to what the country could be before giving you the answer to help you if you're struggling.
Here is what the country looks like for the Worldle 53 puzzle today: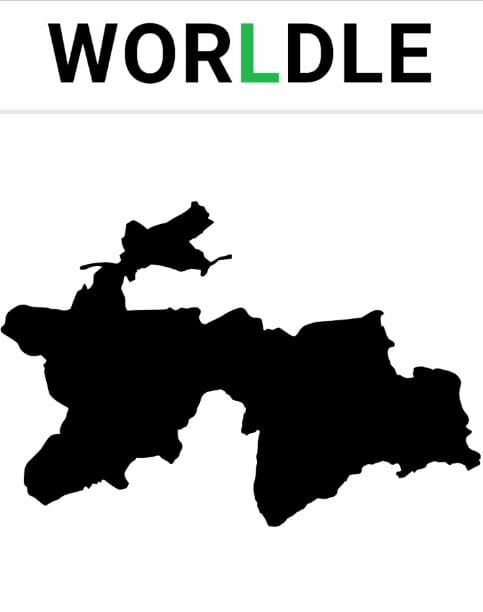 Here are the clues we have for today (March 15th, 2022).
Hint 1: It is in Asia.
Hint 2: It starts with the letter T.
Hint 3: It was part of the Soviet Union until it got its independence in 1991.
Hint 4: More than 90% of the country is covered with mountainous ranges.
What is the Worldle 53 Answer Today? (March 15th, 2022)
The answer to the Worldle 53 country today is…
TAJIKISTAN!

Well done if you managed to guess the country correctly today!
Click here for the hint and answer to Worldle 54!