Reddit user Dominix132 has posted a new weapon concept, the Tri-Burst pistol.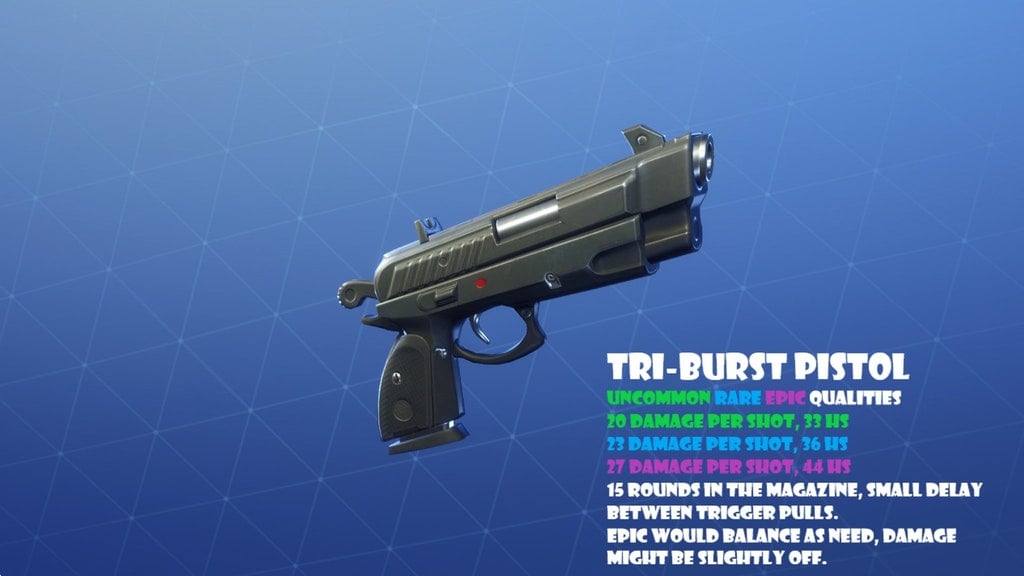 This new weapon has been suggested to be available in Uncommon, Rare and Epic rarities, with the following damage:
Uncommon – 20 damage per shot, 33 Head Shot
Rare – 22 damage per shot, 36 Head Shot
Epic – 27 damage per shot, 44 Head Shot
There will be 15 rounds in each magazine and a small delay between trigger pulls.
Let us know what you think about this weapon concept in the comments section below.