With new updates come new leaks and a lot of upcoming cosmetics are leaked. There were some skins however that Epic were able to hide from data-miners, with one of them being the Maximillian skin, which was available in the Fortnite Item Shop when the leaked Airheart skin. It seems as though Epic will be hiding some skins in the files from data-miners, to keep some as a surprise.
Epic have, however, hinted at upcoming changes in Fortnite in the past, as they had done with the Castle that was seen in the background when showcasing a new emote. It seems as though the first loading screen that is unlocked from the Hunting Party challenge hints at some scarecrow skins we could be seeing in the Item Shop very soon. We have highlighted the skins in the loading screen below:
Here is a close up of the female and male version of the scarecrow skins: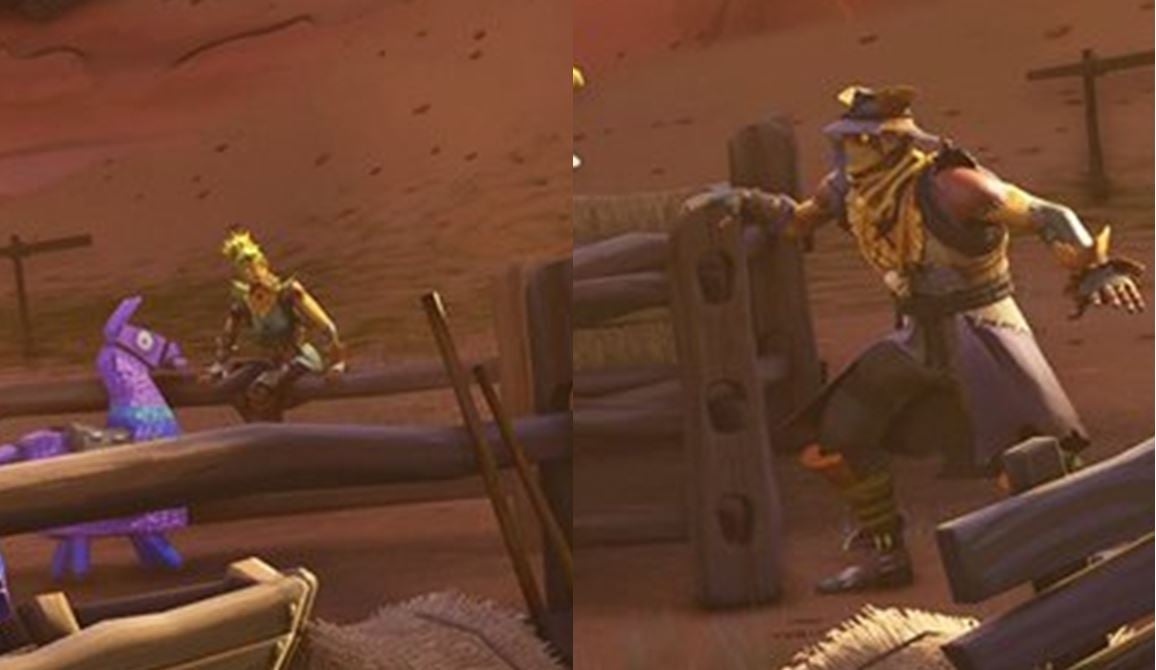 It has not been confirmed that these skins will definitely be coming to Fortnite, but it is more than likely. The files on these skins have not been found by data-miners, but as previously mentioned, there are some skins that have been hidden.
We will keep you updated with the latest.