Reddit user graphichunters has brought to life an interest concept regarding customization of weapons, which many players have been asking for.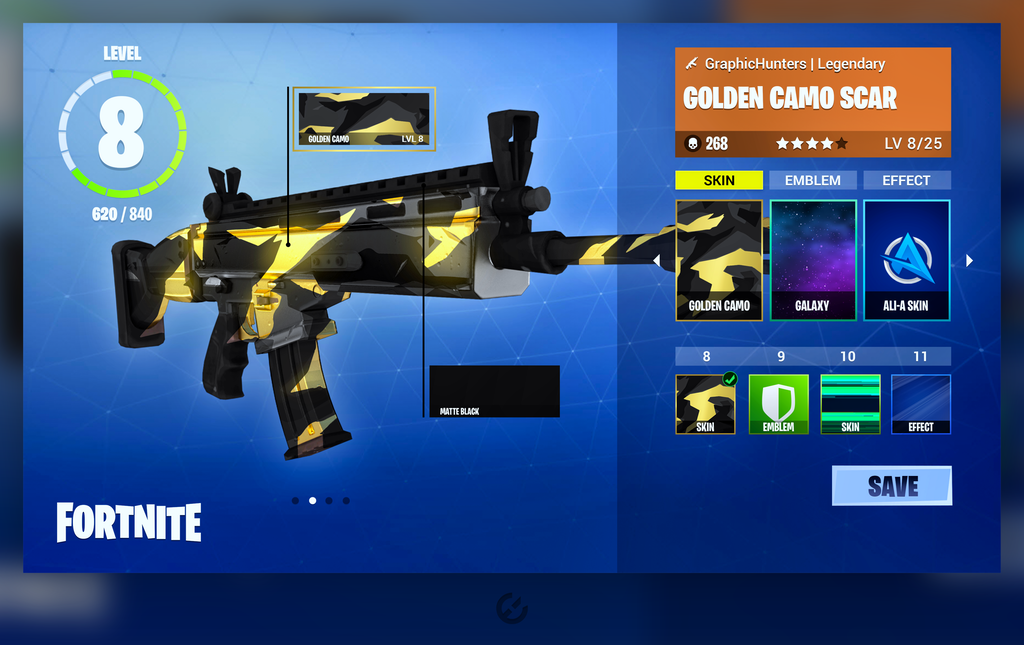 Players will be able to customize weapons to how they want in the lobby by adding skins, emblems and different effects.
There are a couple of different issues that would need to be addressed if Epic consider adding weapon customization to Fortnite Battle Royale.
When weapons are found by players, would they be see the standard weapon or the customized weapon? Would the customized weapon only show when it has been equipped?
Would the customization to the weapon stay when it has been dropped or would the weapon change back to its standard form?
If the weapons do keep their customization when it has been dropped, would other players that pick up the weapon have their customization or would the previous players customization stay?
This concept has many different factors to it and it would be interesting to see how this could be incorporated to Fortnite Battle Royale.
What do you think about this concept and how would you like to see it incorporated into the game? Let us know your thoughts in the comments section below.