Here's what to expect from today's Fortnite Item Shop (24th/25th August).
Dataminer s1l0x leaked in-game footage of an upcoming skin called Sky Walker as well as a pickaxe and back bling. The skin is featured in the Season X, Week 4 Junk Storm loading screen, which players could unlock today.
The loading screen is unlocked upon completing three of the limited time missions. One of the objectives, to play arena matches, was auto-completed today.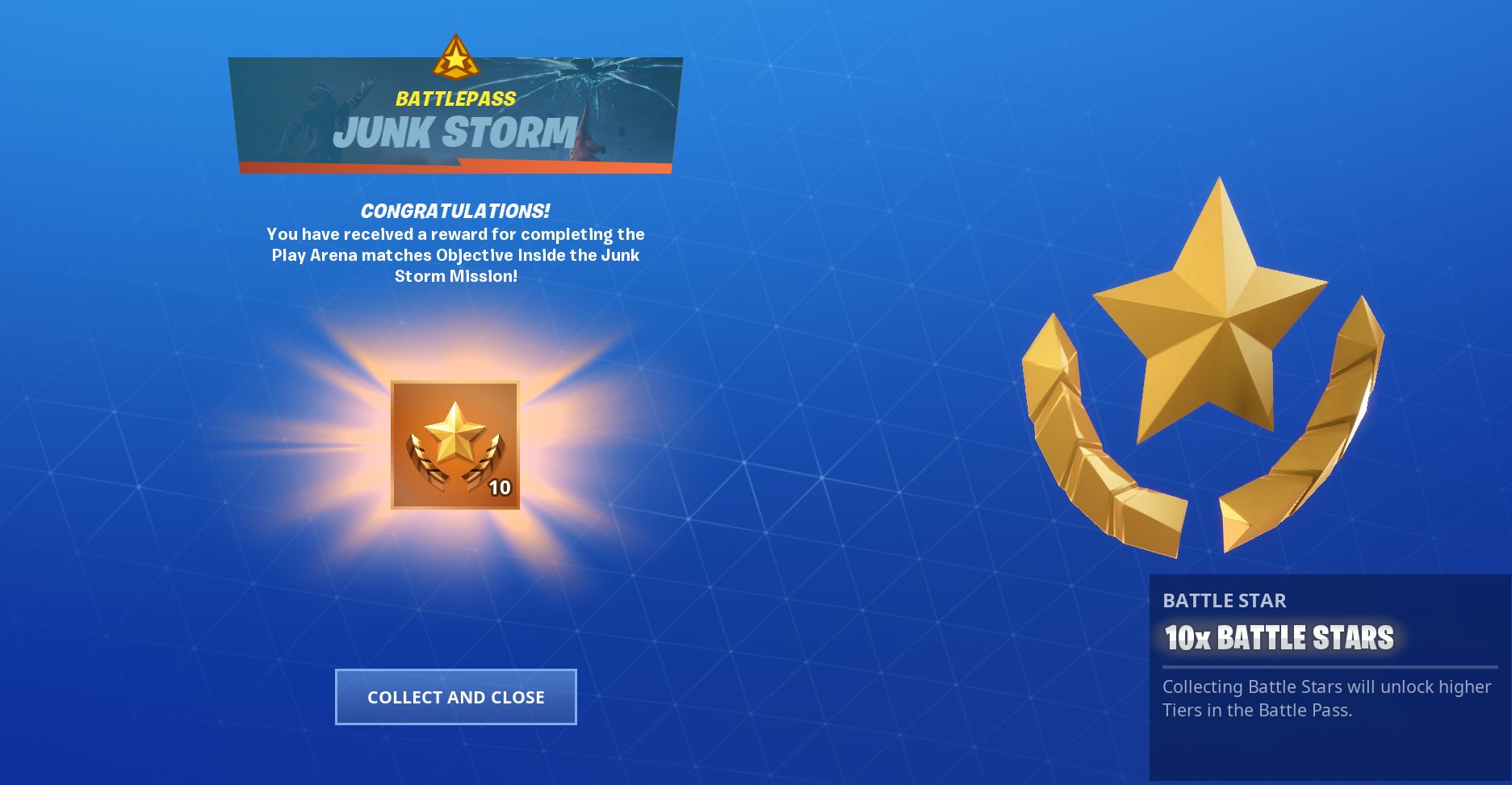 The two skins that were seen in last week's The Leftovers loading screen were available in the Fortnite Item Shop when the loading screen was unlocked. It's likely that the skin in the Junk Storm loading screen will be available to purchase in today's shop.
The name of the skin in the Junk Storm loading screen is called Sky Walker and is currently encrypted. The set the skin belongs to also has a pickaxe and a back bling. You can take a look at the skin in-game here. The Middle Eastern Fortnite Twitter account tweeted out one of the cosmetics that'll be available in the shop today, the Eternal Zero wrap. Here's a look at what the wrap looks like on a gun:
احصل على غلاف الصفر الأبدي الجديد من متجر العناصر الآن! pic.twitter.com/JnnzMAZo5n

— FortniteME (@FortniteME) August 24, 2019
Will you be purchasing the Eternal Zero wrap from today's Item Shop? Let us know in the comments section below.