There's a Fortnite Santa truck going around the map. Here's the locations where Santa (Sgt. Winter) Spawns in Fortnite chapter 3.
We're onto day four of the Winterfest Christmas Fortnite event already. We've had a new daily challenge release which provides players with 18,000 chapter 3 season 1 XP upon completion.
We've also had a new daily gift to open in Cozy Lodge. However, Epic Games tweeted yesterday that they've changed the time a new present is available to open. Players can now open a new present at 12 PM ET (5 PM GMT).
Previously, you could open a present at 9 AM ET (2 PM GMT) but if you noticed, at that exact time the servers would go down which meant players couldn't log in or get into a game due to the sheer amount of players logging in to open their new gift. If you want to get a specific present, check out our guide on what presents to open to get a specific cosmetic HERE.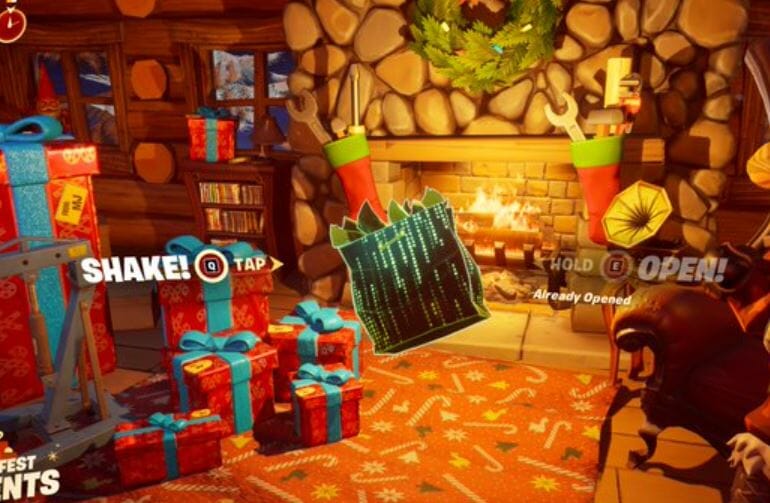 The new challenge for day four went live as normal. Now that's we're a few days into the event, players have been wondering where Santa spawns in Fortnite along with his truck. Here's what we know about where Santa is in Fortnite along with his truck.
Where is Santa Claus Truck Spawn in Fortnite Chapter 3 – How to find Santa
In the patch notes for the Christmas event, Epic Games mentioned Santa Claus in Fortnite, Sgt. Winter, will be roaming around the map in his truck. Since then, players have wanted to know how to find Santa or where Santa spawns in the Fortnite chapter 3 map.
There is actually no set spawn location for the Santa truck in chapter 3, however, players have stated there are certain locations on the chapter 3 map where he is likely to spawn.
When you jump into a new match, you'll usually find the Fortnite Santa Truck in the snow biome on the north side of the map. Here's a map of the main locations where you can find him. The Santa truck will usually take this route around the map. Most people usually discover him near Sleepy Sound or Shifty Shafts.
Here's the map route to help you find Santa Claus in Fortnite:
Santa Claus will either give you a good or bad present. The bad present has goal in it whilst the good present will usually have a legendary weapon in it including the Snowball Launcher which was added back to the game until January 6th 2022 when the Winterfest Christmas event will end.
It's pretty hard to eliminate Santa (Sgt. Winter) due to the fact that the truck will speed up to try and get away from you. Sgt. Winter will still shoot at you but it'll be difficult to keep up unless you have a vehicle or the Spider-Man mythic web shooters item.