Here's where to find Jennifer Walters Office in Fortnite.
In order to unlock Fortnite skin styles for the season 4 battle pass skins, players need to complete awakening challenges. Skin styles for Tony Stark (Iron Man) and Jennifer Walters are locked behind three awakening Fortnite challenges.
In order to change the style, players need to use the emote. For example, the Jennifer Walters skin can only change to She-Hulk if you unlock and use the Gamma Overload emote. You can change back and fourth between the skin styles during games by using the emote again.
Once you hit level 29 in the battle pass, players will see the first Jennifer Walters Fortnite challenge which requires players to visit Jennifer Walter's office as Jennifer Walters. Here's a quick guide on how to complete the challenge and get a step closer to unlocking the She-Hulk skin.
Jennifer Walters office fortnite
A new season brings both large and small map changes. There have already been a number of map changes in the first three weeks of season 4. We've had four Marvel-themed landmark locations added around the map along with a huge map change in the v14.10 update which introduced Stark Industries to the map.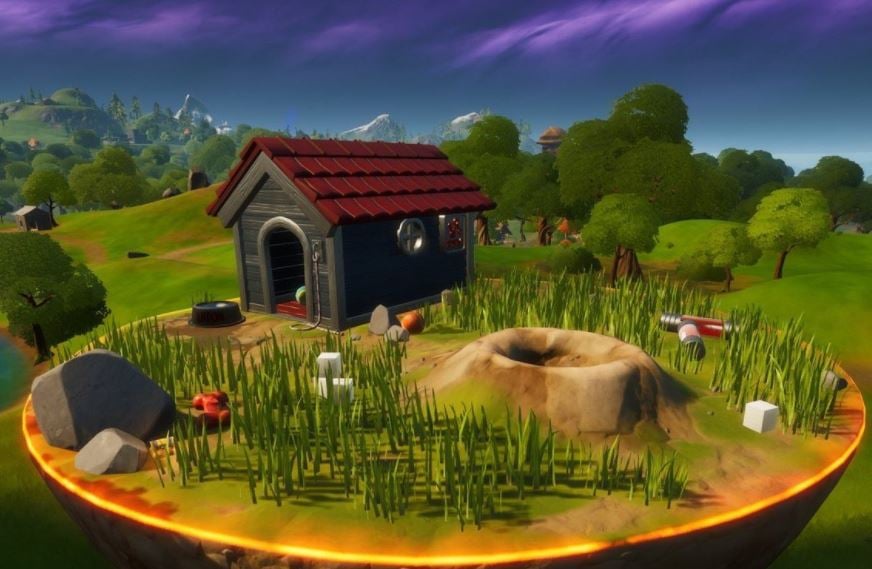 Jennifer Walters office in Fortnite is a smaller map change which most people probably didn't even notice. If you're wondering where is Jennifer Walters office is in Fortnite, you wouldn't be the only person.
You'll find the Jennifer Walter office Fortnite in Retail Row. It's on the west side of the popular named location where all the houses are. Here's the location of Jennifer Walters office marked on the map below.
Here's what the office looks like in-game, it looks like a normal house. It's the white house that even has a sign outside that says "law offices Jennifer Walters".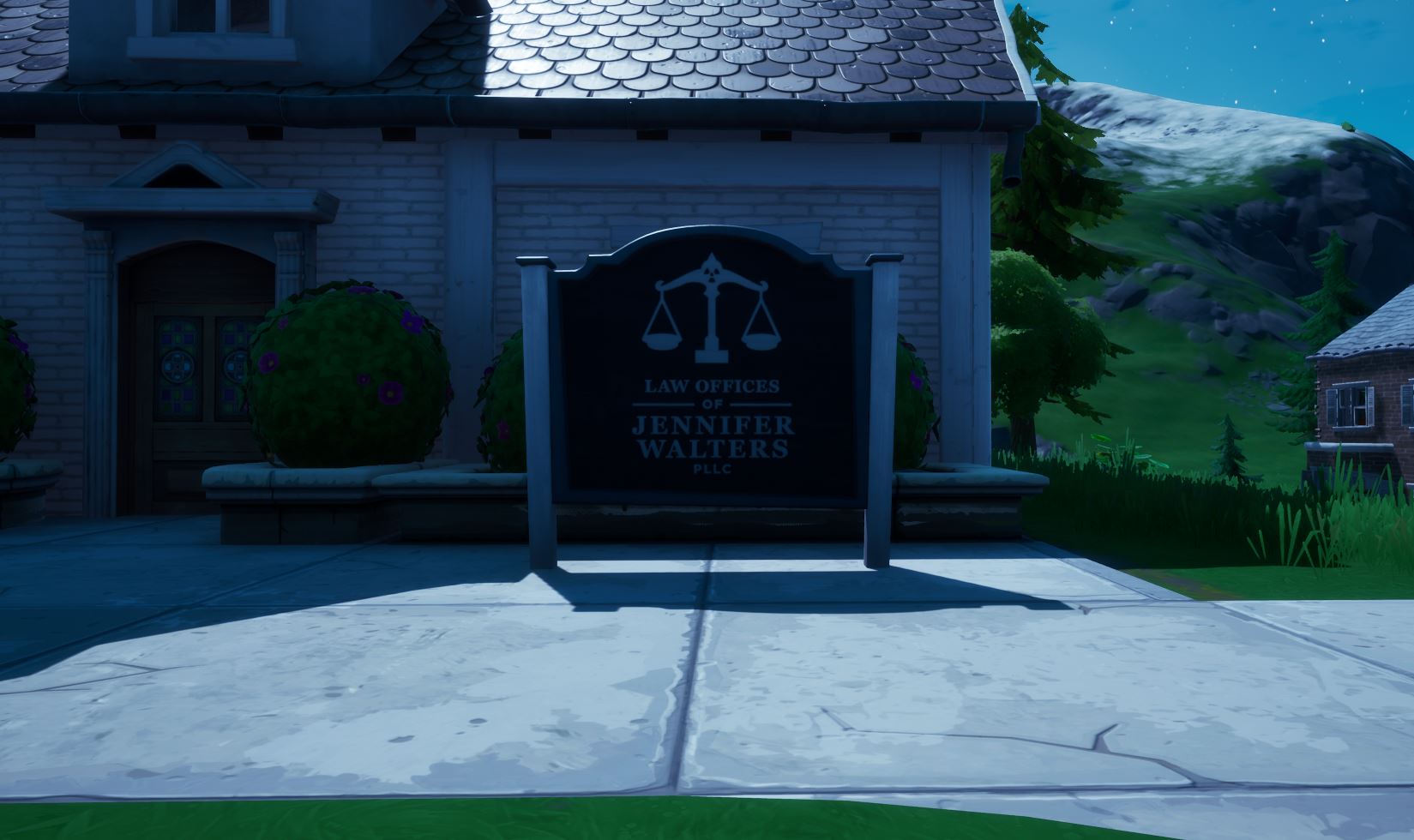 Remember to be wearing the skin as you try to complete this challenge. Simpy walk close enough or land on the office in order to complete the challenge. Once you've done that, you'll unlock the second awakening challenge which requires players to eliminate Doctor Doom's henchmen which can be found at Doom's Domain, formerly known as Pleasant Park.