The second mission and objectives/challenges for Fortnite Season X, Week 2 are now available. This week's mission is spray and pray, and here's where to spray a foundtain, a junkyard crane, and a vending machine.
Epic Games decided to revamp the Fortnite challenges system by removing weekly challenges and replacing them with missions. One new mission unlocks every week, with 7 objectives/challenges available within the mission pack. Today's new mission for Season X, Week 2 is Spray and Pray.
One of the challenges/objectives for Spray and Pray requires players to spray a fountain, a junkyard crane, and a vending machine. We've created a guide below to help you complete this challenge as fast as possible by providing all of the required locations.
Spray a fountain, a junkyard crane, and a vending machine Fortnite locations
Something to keep in mind whilst completing this challenge is the fact that it's NOT a staged challenge. You can spray these items in any order you like.
Fortnite Fountain Location
You can find a fountain at Mega Mall on the Fortnite Battle Royale map. You'll find the fountain outside to the south side of Mega Mall. Here's the location of Fortnite fountain: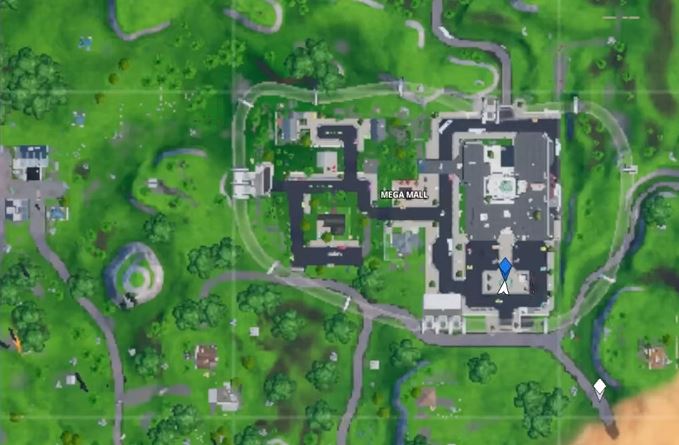 Here's what the fountain looks like in-game:
Junkyard Crane Location
The junkyard crane is located in Junk Junction (no surprise). There's actually two cranes in Junk Junction, one is located in the middle on the POI whilst the other one is located outside of the entrace. The crane outside has been used for a previous challenge where players need to dance whilst on the dog head.
Here's the two locations of the junkyard cranes at Junk Junction:
Here's what the crane outside Junk Junction looks like. If this one doesn't register when spraying it, you'll find another one behind it as shown on the map above.
Vending Machine Locations
There's a ton of vending machines found all over the Fortnite Battle Royale map, so this won't be hard to find. However, you can see all of the vending machine locations below:
Spray & Pray guides