Here is why you keep crashing out of the game in Apex Legends and how to fix it.
A new Story of the Outlands video was released today on the Apex Legends official YouTube channel and in it, we saw a bit more of the storyline surrounding Bangalore and her brother Jackson. In the video, we learn what happened with Anita (Bangalore) and Jackson, but there are still so many questions left to be answered and can be slightly confusing. f you want to read more about the lore and what else the story entails, please click here.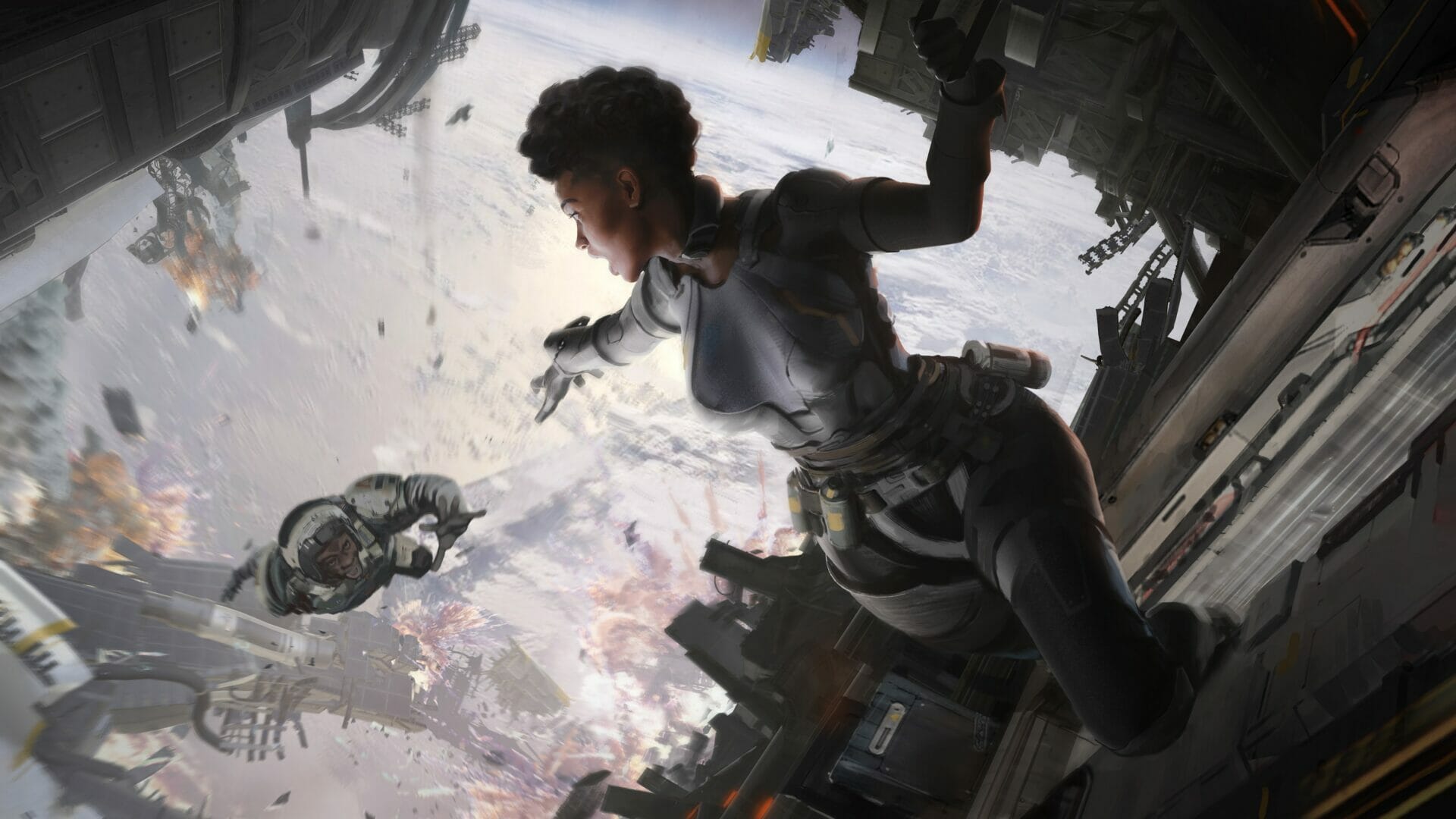 There was also an update to the Apex Legends store where players were able to purchase the Bangalore Gridiron Bundle which includes the following cosmetics:
Bangalore Mil-Spec Skin
Charge Emote
Fire and Fury Frame
Target Practice Skydive Emote
You also have the option to purchase these items individually if you do not have enough Apex Coins, or you just prefer certain cosmetics from the set and you can see the price of each below: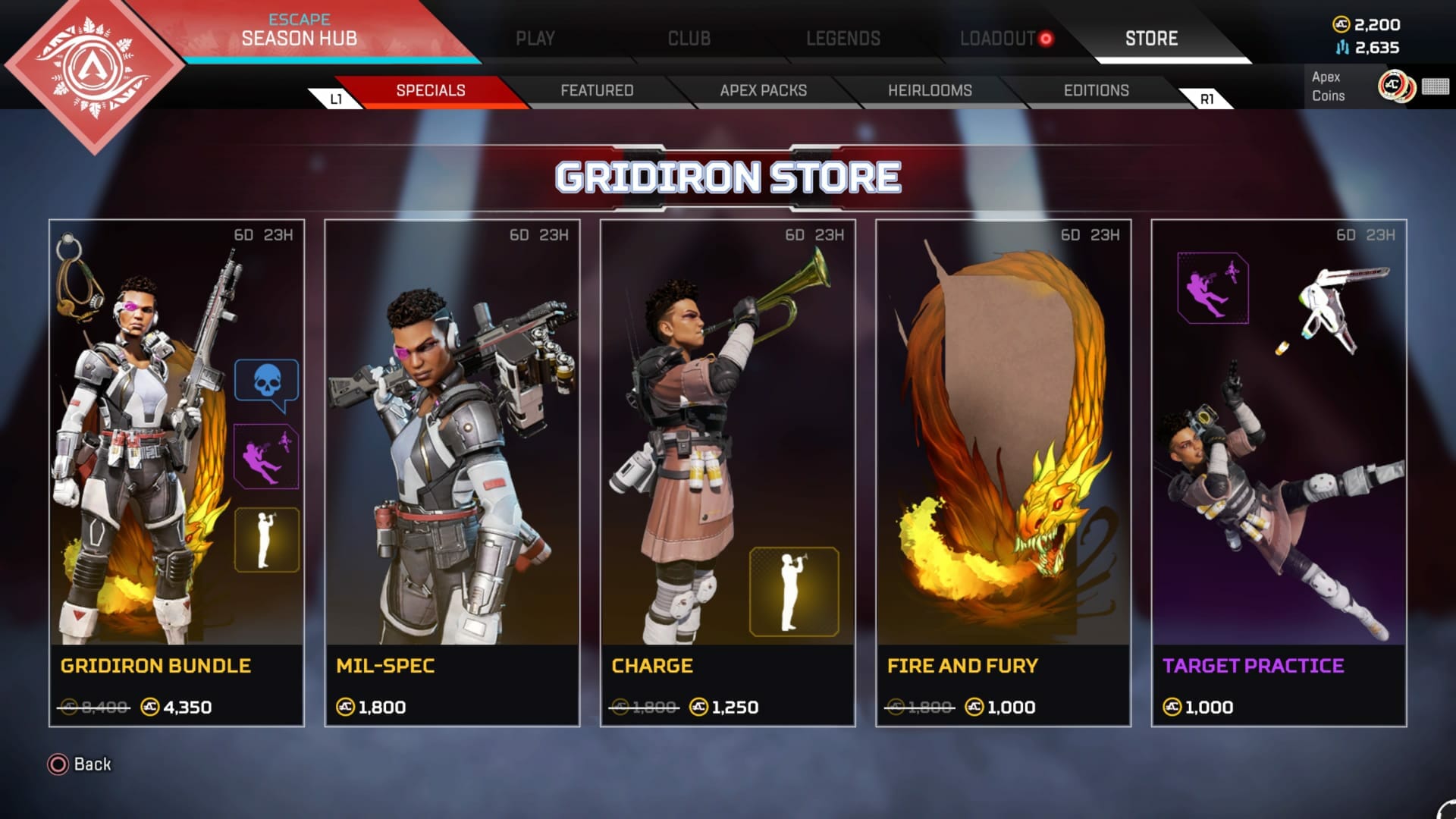 Apex Crashing 4th January 2022
It now looks like players are experiencing a lot of crashes in the game when they are on the character select screen and it will kick you out of the game and display the following message: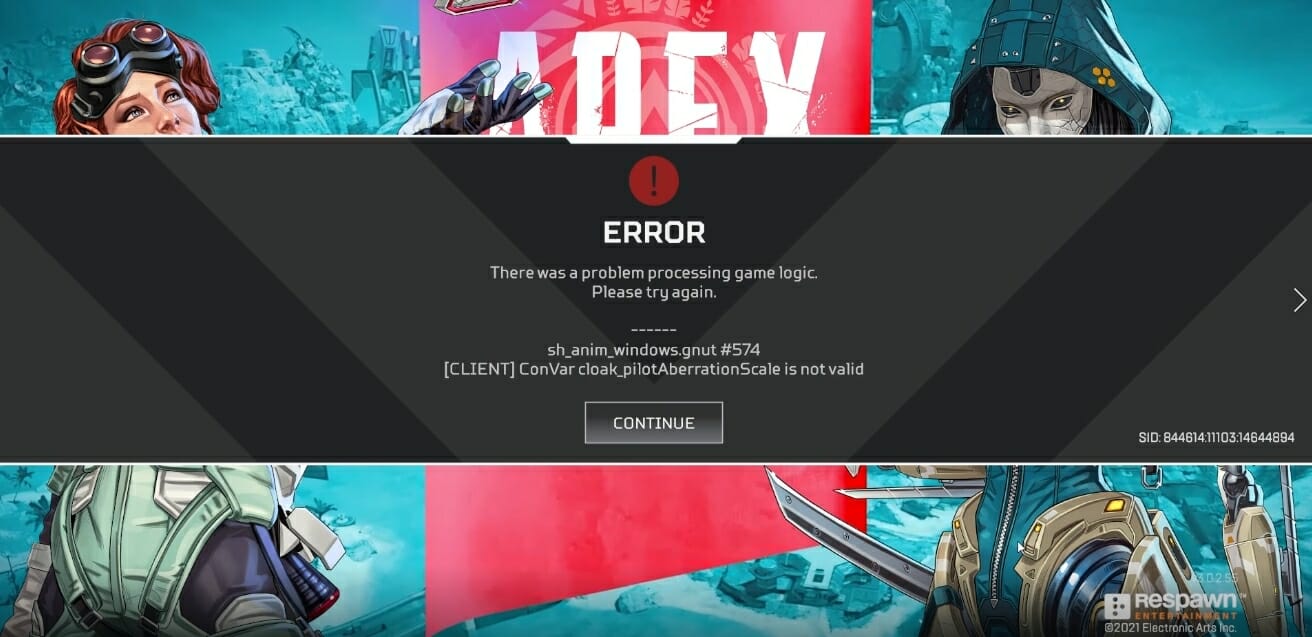 So why is this happening and what can you do to resolve the issue?
It looks like there's an issue with the new Mil-Spec Skin for Bangalore and players who have this skin on will be kicked out of the game, but you can still enter it by loading in. This is also happening to the teammate of the Bangalore players, but you too can load back into the game. If you don't want this to happen, you will have to simply not equip the new skin for now until the issue has been addressed.
Respawn are aware of the issue and they are working on a fix right now, so it shouldn't take took long for it to be resolved:
We've discovered a bug with the new Mil-Spec skin that crashes the game at the character select screen if you have it equipped and select Bangalore. If you load back into the game, you'll still connect and be able to play. We're working to fix this as soon as we can!

— Respawn (@Respawn) January 4, 2022