Here is the answer for the Worldle 50 today, released on March 12th 2022.
UPDATE: CLICK HERE FOR THE HINTS AND ANSWERS TO WORLDLE 51!
Worldle is a fairly new spin-off for the popular word game Wordle. This game is all about testing your geography skills and seeing if you can identify the country based on the shape. You get a total of six guesses to solve the answer and once you have made a guess, it will tell you how far away the country is from the one you guessed and the direction, which should help you to solve it.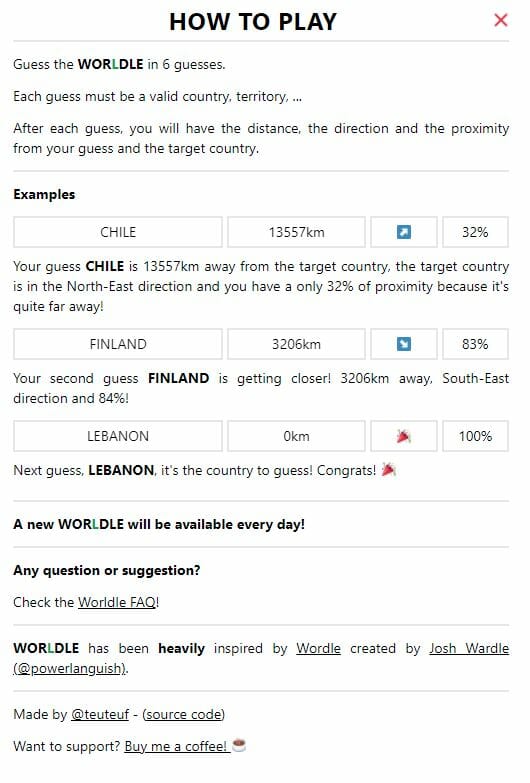 There is a new Wordle puzzle that is released every day at midnight in your time zone and we will help you to get the answer if you need any help! So how good at geography are you? Make sure you play this game to see if you can guess the country right and if not, you will learn something new!
Worldle 50 Hints Today – March 12th 2022
Here is what the country looks like for the Worldle 50 puzzle today:
Here are some of the hints we have for this puzzle:
Hint 1: There are two words.
Hint 2: It's an island.
Hint 3: It starts with the letter B.
Hint 4: It is the most remote island in the world.
What is the Worldle 50 Answer Today? (March 12th, 2022)
The answer to the Worldle 50 country today is…
BOUVET ISLAND!

Well done if you managed to guess that correctly!
CLICK HERE FOR THE HINTS AND ANSWER TO WORLDLE 51!