Here is the answer for the daily and bonus daily 4 Pics 1 Word puzzles for January 28, 2022.
UPDATE: THE DAILY PUZZLES FOR JANUARY 29th 2022 ARE OUT NOW. CLICK HERE FOR THE ANSWER.
4 Pics 1 Word is an extremely popular word game with over 50 million downloads in the Google Play Store and the best part is that it's completely free! So what is this game? It's simple. There are four pictures that you will see once you open up your app and there is one word that combines all of these together and you need to find out what that word is. There are 12 letters that are jumbled up an given to you right at the bottom of the screen and you need to use some of these letters to guess the puzzle.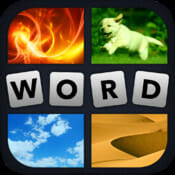 There is a mode where you can continue guessing different puzzles and there is also a Daily Puzzle as a Bonus Daily Puzzle for you to solve. The Bonus puzzles for the day are typically harder than the normal Daily Puzzle, but there are hints you can purchase for coins if you need the extra help.
4 Pics 1 Word Daily Answer January 28th 2022
Here is the puzzle answer for 4 Pics 1 Word on January 28th 2022: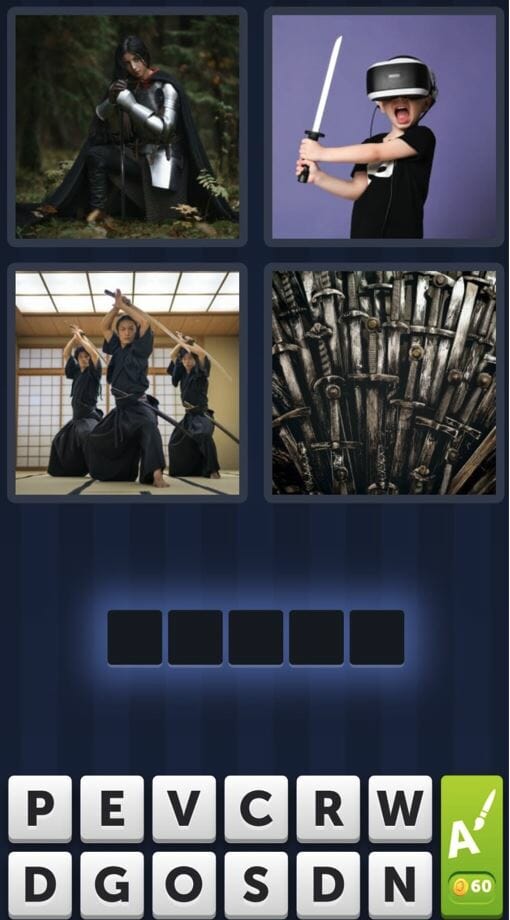 The word today has five letters in it. All of these pictures literally show what the answer is and today's Daily Puzzle isn't too hard but we will give you a hint, it starts with S.
The answer to the Daily 4 Pics 1 Word for 28th January 2022 is: SWORD!
4 Pics 1 Word Bonus Daily Answer Jan 28th 2022
As previously mentioned, the Bonus Daily Puzzle is harder than the normal one, and here is what the pictures and letters you have for today:
Today's word has eight letters and you may need to think a bit harder for this one! We will give you a clue, it starts with R and ends with R.
The answer to the Bonus Daily 4 Pics 1 Word for 28th January 2022 is: Remember!
If you like riddles, try out our quiz below!
[wp_quiz_pro id="88049″]
4 Pics 1 Word Daily & Bonus Answer – January 29th 2022 Solution