Alienware, Overwolf, and Playwire Launch The 2021 Alienware Games with Over $400,000 in Prizes for Gamers.
Who doesn't love a bit of healthy competition to show off your skills in different PvP games with the chance to not only have bragging rights, but to earn some cash prizes as well as the latest gaming laptop?
Overwolf, a software platform that helps developers create extensions for video games, and Playwire, the leading esports advertiser and revenue amplification company, have teamed up with Alienware to bring the 2021 Alienware Games. This tournament will begin on 27th August and will conclude on the 7th October 2021 and is exclusive to US residents.
There are four game titles that will be played each week of the six week tournament duration and these titles are; Fortnite, Valorant, League of Legends (LoL) and Rainbow Six Siege (R6S). In order to earn points, participants will need to complete specific achievements in-game for every title, such as, Win a Game, Get a Kill, Get an Assist, etc. There will be a set amount of points awarded to players for each achievement earned. Even if you don't win, there are 8,000 players who will be granted $40,000 of in-game currency each week!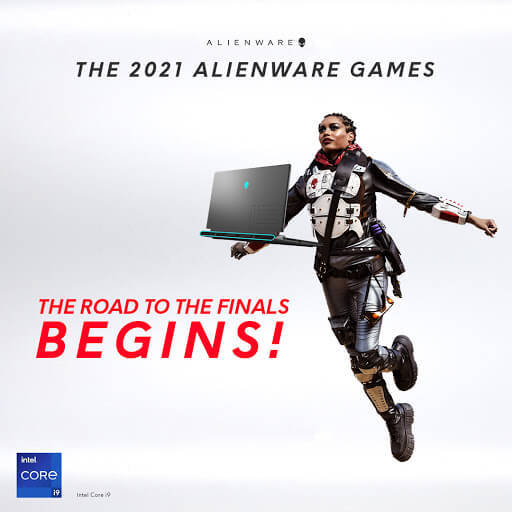 At the end of each week, the first place position on each game titles leaderboard will advance to the Semi-Finals. Week 6 will allow players to have a better chance of advancing to the Semi-Finals as players in 2nd and 3rd place will also advance to the next stage. At the end of the first six weeks, there will be a total of 32 Semi-Finalist, all of which will win Alienware's newest laptop – the x15!
In the Semi-Finals, the 32 qualifying players will be split into four groups of eight at random, which will have an equal representation from each game with there being two players from each game in each group. These players will then compete in a mini tournament for each game and the top two players from every group will advance to the live broadcasted Finale on October 23rd to compete for the grand prize.
In the Finale, the eight finalists will compete against each other in all four game titles to become the Alienware Games Grand Champion and win a $15,000 cash reward. Here is the breakdown for the finals prize pool:
1st – $15,000

2nd -$10,000

3rd – $7,500

4th – $5,000

5th – 8th – $2,500

9th – 32nd – $1,000
Do you have what it takes to become the Alienware Games Grand Champion? For all information regarding the 2021 Alienware Games including how to participate, please visit the official website.