There's a new CoD Vanguard Double XP weekend that's gone live including weapon XP.
The Festive Fervor Call of Duty Christmas event continues. We have a brand new Warzone game mode today, Stocking Stuffer. In this game mode, players will start with a gas mask.
There's still plenty of time to complete the Festive Fervor challenges which will provide you with weapon skins including the Stocking Stuffer once you've completed either all Vanguard of Warzone challenges.
We've just had a double XP weekend in Vanguard including a free to play period for five days. That was removed at the start of this week but it looks like we have another chance to level up our Multiplayer weapons ready to use on Warzone. Here's everything you need to know about the latest XP weekend.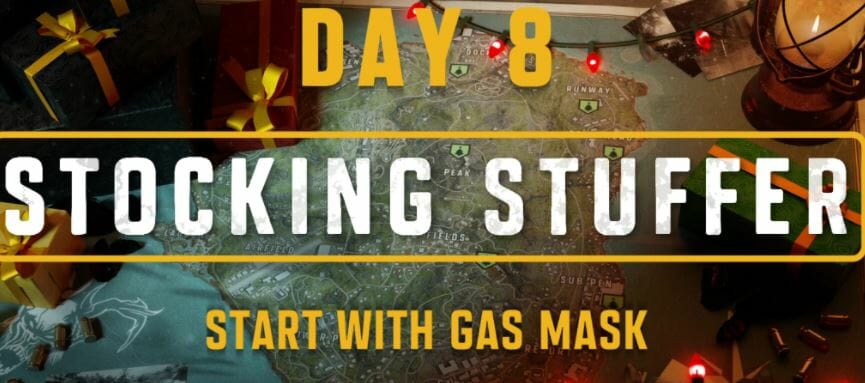 23rd December Double XP, Weapon XP in Vanguard
As of 23rd December 2021, Double XP is live in Vanguard. Thankfully it's not just your standard XP bonus with Double weapon XP, Clan, Operator, and Battle Pass. For those that love playing CoD Warzone, the bonus is active on level, weapon and the Battle Pass.
How long is Double Weapon XP and when does it end?
The Double weapon XP is what most people care about when it comes to these XP bonuses. It begins today, 23rd December and will be available for seven days. That means Double Xp will end on December 30th, 2021.
We don't usually have Cod XP weekends last a week but it's likely due to the Christmas period. It's definitely welcomed and I'll be looking at leveling up my Cooper Carbine and Bren to use in Warzone now that Vanguard Resurgence is back in the mix.
It's important to note that the issue with XP on weapons in Rebirth Island or Plunder where players can stack tokens with booster XP weekends hasn't been fixed. That means the double weapon XP is currently not like in both the Rebirth Island and Plunger playlists as of writing. When that changes, we'll be sure to update you.