Here are the answers for the New York Times (NYT) Connections puzzle #152 today, released on November 10th, 2023, and some hints to help you solve them.
New York Times have a variety of puzzle games available for their readers and there are new puzzles to play on a daily basis. One of these games is called Connections.
The rules of the game are simple for Connections. There are sixteen words for players to sort into four groups of four words that share something in common.
Once you think you have figured out a group, simply click on the four words and click on submit to see if you got it right. You are allowed to get 4 mistakes to solve the puzzle.
Each group is assigned a colour, which shows how easy it should be to group it from yellow, being straightforward, to purple, tricky.

If you're struggling with today's NYT Connections answers, we've included some hints to help you out. If that's not enough, we have the answers too.
The sixteen words for the Connection puzzle are:
DILL
SPEAR
SECRET
CLUB
QUICK
DEGREE
SAGE
AXE
MACE
BRIGHT
NUTMEG
SHARP
SWORD
ANISE
SMART
OLD SPICE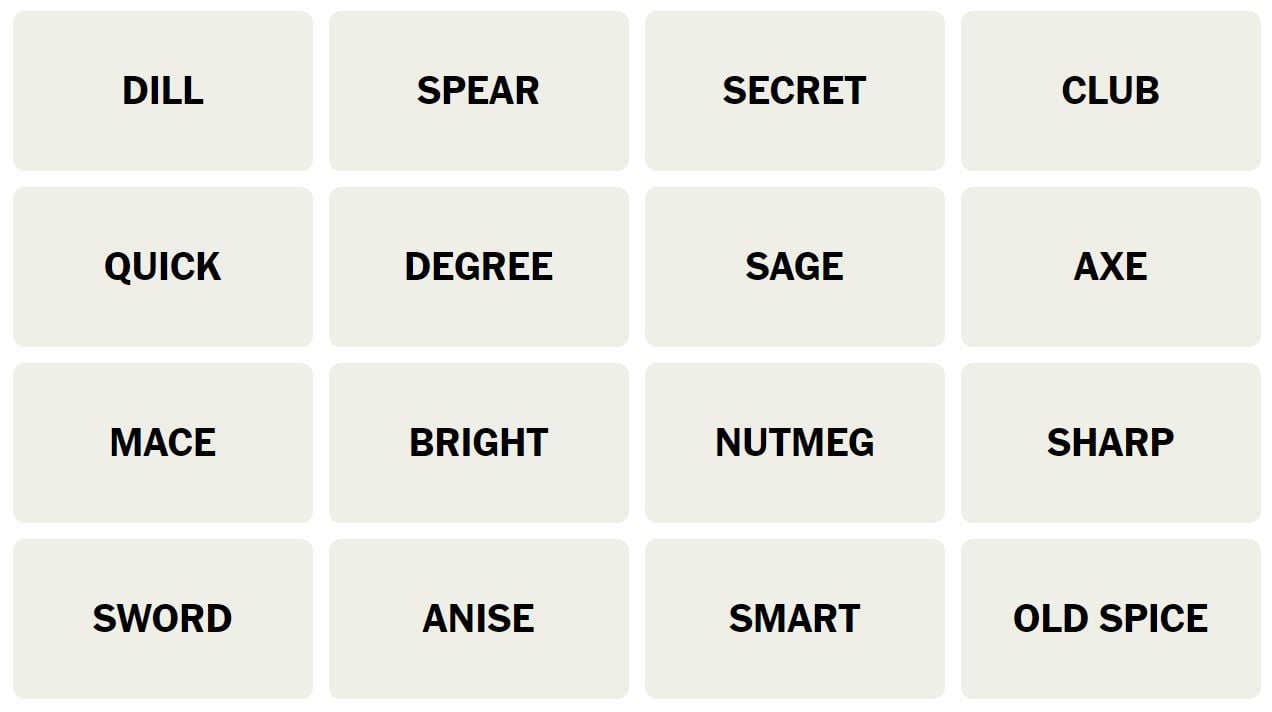 Connections 152 Group Hints Today (November 10th, 2023)
We know some of you would prefer to have hints for the solution today instead of seeing the answer, so we've provided some below to help you out.
Hint 1: The straightforward group for today is "SPICES".
Hint 2: QUICK and SMART are in the same group.
Hint 3: The image below shows what one group is related to: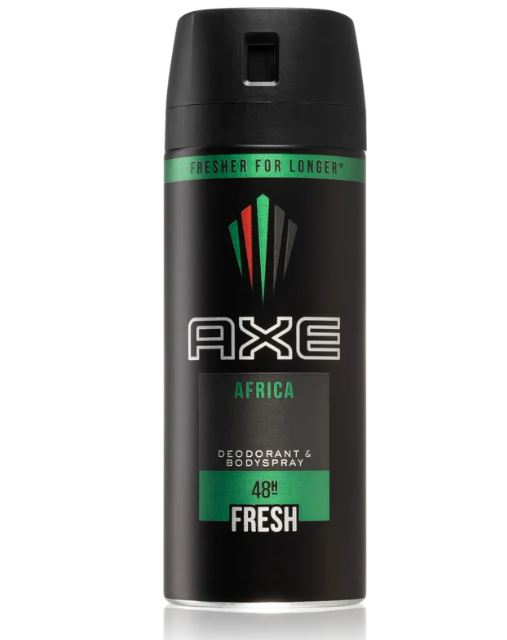 Hint 4: DEGREE and SECRET are in the same group.
Hint 5: Here is another image that will help for the puzzle today:
What are the Connections 152 Answers Today? (11/10/23)
If you're still struggling with finding the answers for the November 10th NYT Connections puzzle, we've listed the answers to the 152 Connections puzzle released today:
SPICES – ANISE, DILL, NUTMEG, SAGE
INTELLIGENT – BRIGHT, QUICK, OLD SPICE, SECRET
DEODORANTS – AXE, DEGREE, OLD SPICE, SECRET
MEDIEVAL WEAPONS – CLUB, MACE, SPEAR, SWORD
If you would like us to cover any other puzzles, let us know in the comments section below.
Click here for the hints and the answers to Connections 153!