PS5 players are having issues logging in to Call of Duty Vanguard due to a Duhok Lester error which appears after a correction failed error.
Call of Duty Vanguard has been out for just over a month now to mixed reviews. Whilst some players in the fan base enjoy the different pacing options, others are unhappy with the world war 2 setting and the guns themselves.
According to early reports, Call of Duty Vanguard sales are down 40% in comparison to Cold War. However, it's also important to note that Treyarch games always seem to sell better than Sledge Hammer titles.
A new Vanguard update went live today although the new content won't be available until Wednesday, December 8th when the new Warzone pacific map releases with the integreation for the current title.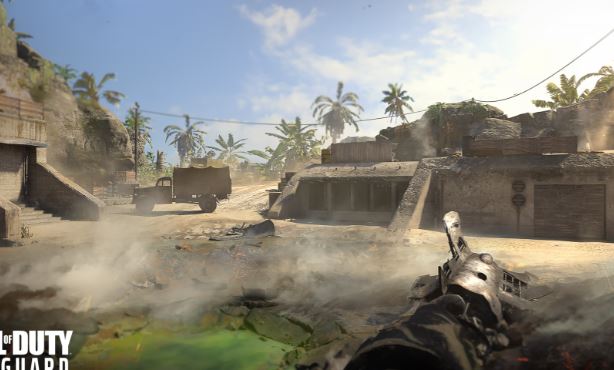 The update is for season 1 which includes two new maps and a new Battle Pass to level up as well as new weapons. Although the content is not live yet, PS5 players are experiencing issues.
DUHOK – Lester Connection Failed Vanguard Error
For those trying to log in to Vanguard on the PS5, you'll probably have noticed the Duok Lester error that appears in the connection failed error message. Vanguard is not down, but this error prevents players from getting online.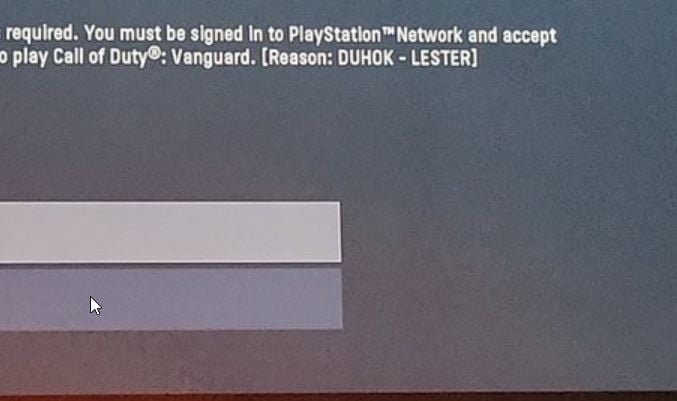 Sledgehammer Games announced on Twitter that this error is being looked in to and state it's an issue for PS5 players from accessing the game. The error was introduced after the preloading update went live today. Even if you haven't downloaded the game, the error will still unfortunately appear, preventing you from being able to play the game.
We'll update you as soon as a fix is pushed out for the error. Check back periodically.