Techland have released a brand new update for Dying Light 2, 1.07 on PlayStation, and 1.2.0 on Xbox. Here's the patch notes for the March 11th, 2022 release.
It's been over a month since the successfully release of Dying Light 2. The game has received generally favorable reviews according to Metacritic. As expected from a Techland game, there have been some patch updates already fixing any major bugs or deathloops.
Today, Techland announced that there's a brand new Dying Light 2 update that's available to download on both PlayStation and Xbox platforms. The PlayStation version is 1.07 and 1.2.0 on Xbox. Here's the full patch notes for both releases.
1.2.0 Xbox Dying Light 2 Update Today – March 11th, 2022
One of the biggest changes for the 1.2.0 Xbox release was improve game stability, a new balance mode that'll allow the game to run at 60 FPS on the Xbox Series X. Game modes for the Xbox Series S have been added, which includes a performance mode that'll let the Series S to run at 60 FPS.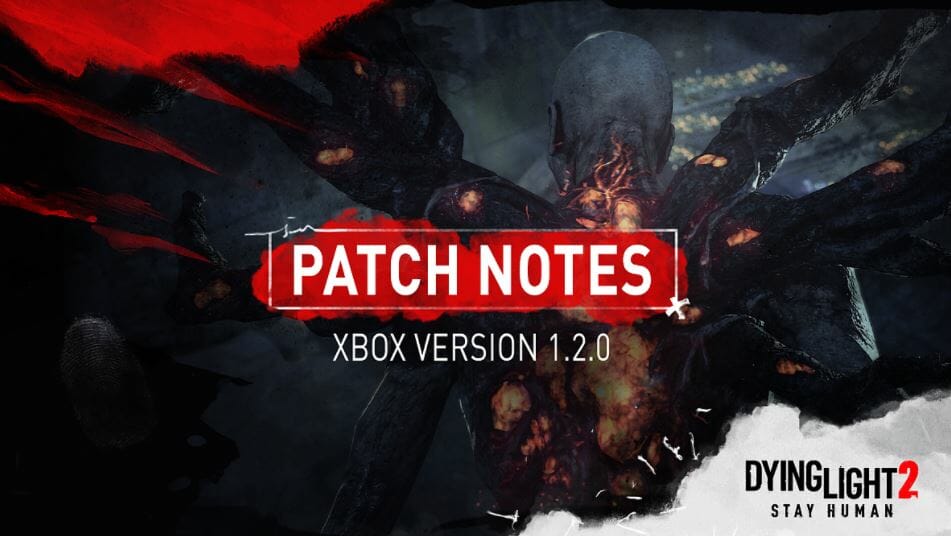 All of the current reported deathloops have been eliminated from the game along with blocks in multiple quests being fixed including Into The Dark, The Lost Light, and Double Time. Safe zone issues have also been fixed including in-game clock stops and not being able to sleep.
There are a number of co-op fixes, nightrunner tools fixes, combat improvements including light hit reactions for human enemies being shorted, and more. There's also new ragdoll behaviors, UI and UX improvements, balance tweeks, and much more. If you'd like to take a full look at the patch notes for the 1.2.0 Xbox patch, you can view them over here.
PlayStation 1.07 Dying Light 2 Update
Most of the bug fixes and improvements that were applied in the Xbox update were also applied to today's PlayStation 1.07 update. However, there aren't stability improvements. However, the other fixes like the deathloops, issues with quests, combat improvements, outro improvements, and more have all been added in the 1.07 Dying Light 2 update.
If you'd like to check out the changes that today's new patch to Dying Light introduced, you can do so here on the official site. However, you can also use the link we posted above for the Xbox update considering they're essentially the same.