Epic will be refunding players that have purchased the Slippery Wrap in Fortnite due to an error they have made in rarity and cost.
Epic update the shop on a daily basis and when the shop was updated yesterday, the Fishstick skin and three new wraps were added to the featured section. There is a new VR style you can unlock for the Fishstick skin and the wraps added were the Slippery, Fish Face and Fishy wraps, all of which can be seen below.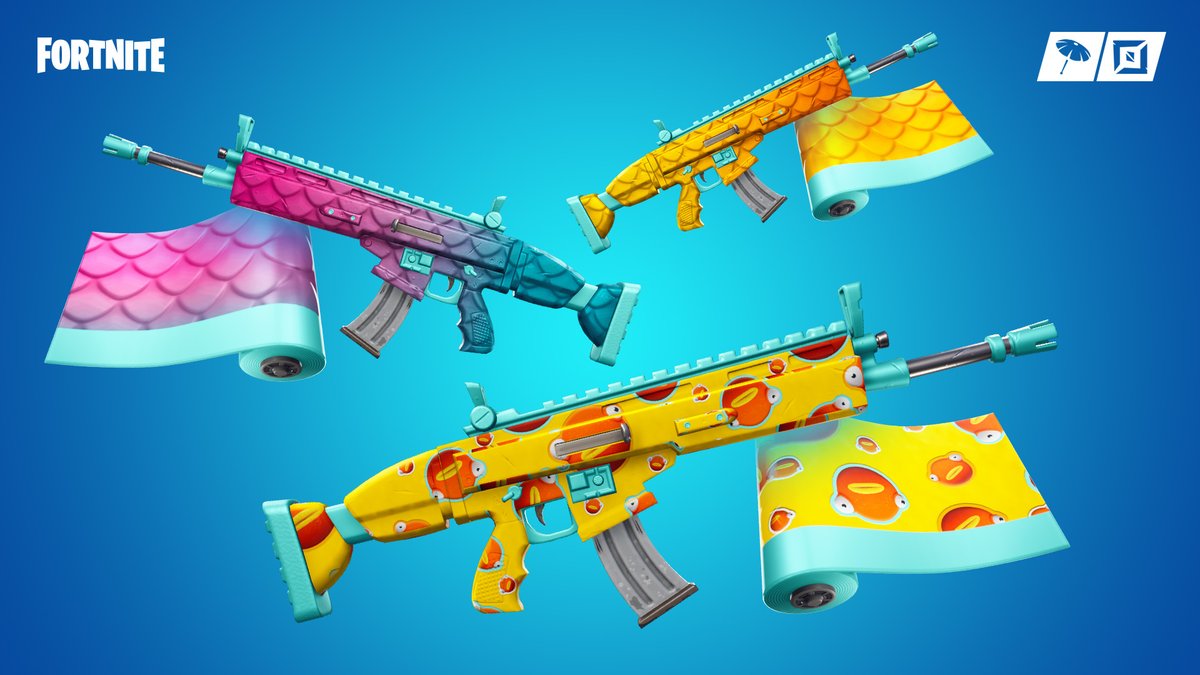 The Fish Face and Fishy wraps are both of Uncommon rarity and cost 300 V-Bucks, however the Slippery wrap is 500 V-Bucks and is Rare. It was also showing that this wrap is animated, however this is not the case and player were wondering why it is a different price to the Fishy wrap as they are essentially the same, just different colors.
Epic realised that they had in fact made a mistake with the Slippery wrap and they have confirmed that it should be of Uncommon rarity and should only cost 300 V-Bucks. Epic have also confirmed that players who have purchased the Slippery wrap will receive a refund of 200 V-Bucks.
We slipped up on the Slippery Wrap. The wrap does not animate. The price and rarity will be reduced to 300 V-Bucks in the future. We will be refunding the difference to anyone who purchased it.

— Fortnite (@FortniteGame) May 24, 2019
UPDATE: The shop has been updated so the Slippery wrap shows as 300 V-Bucks, but the rarity stills it as a rare item. The rarity will most likely be corrected in the next update. Players will be given a 200 V-Bucks refund.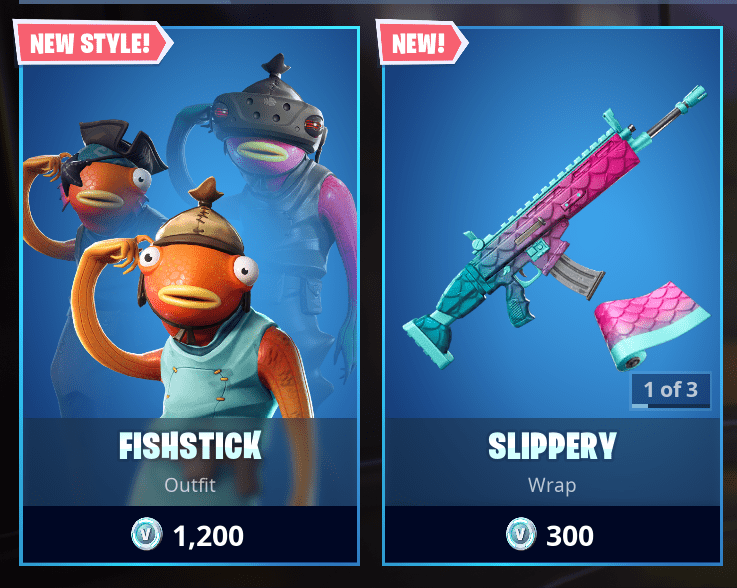 What do you think of the new Fishstick style?